Visit Date: 11/27/2014 (Best viewing Time: mid November to early December)
The Icho Namiki (銀杏並木) or Ginkgo Avenue located in Meiji-jingu Gaien Park, just a short walk from Aoyama-Itchome Station, is one of the most popular autumn viewing spot in Tokyo. Around 300 meters long boulevard turns into a golden corridor which seems to transport visitors to a different world.
As of today, the ginkgo trees are on their peak with both the inner rows of trees completely yellow.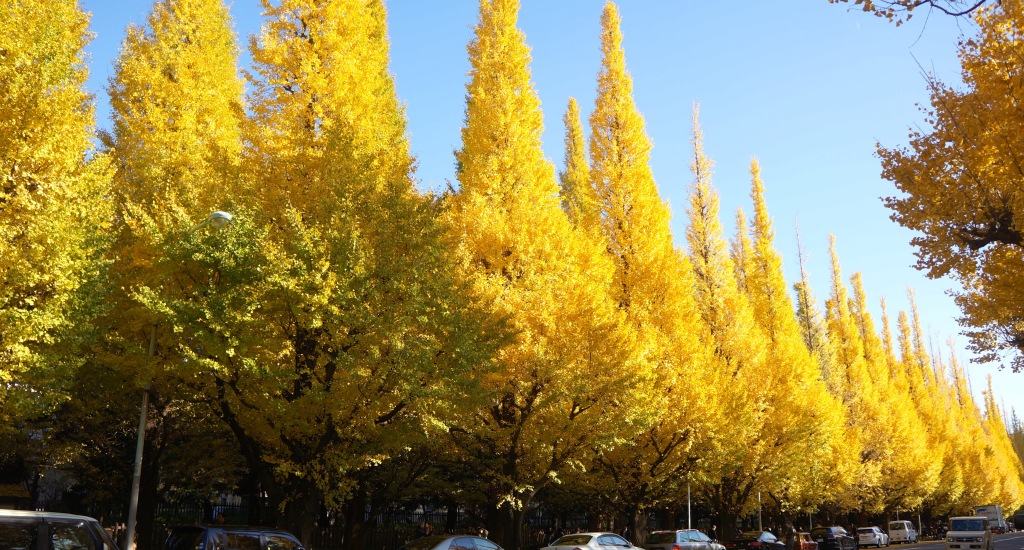 Some of the trees have even shed their leaves due to the rain from the past two days with the fallen leaves carpeting the floor.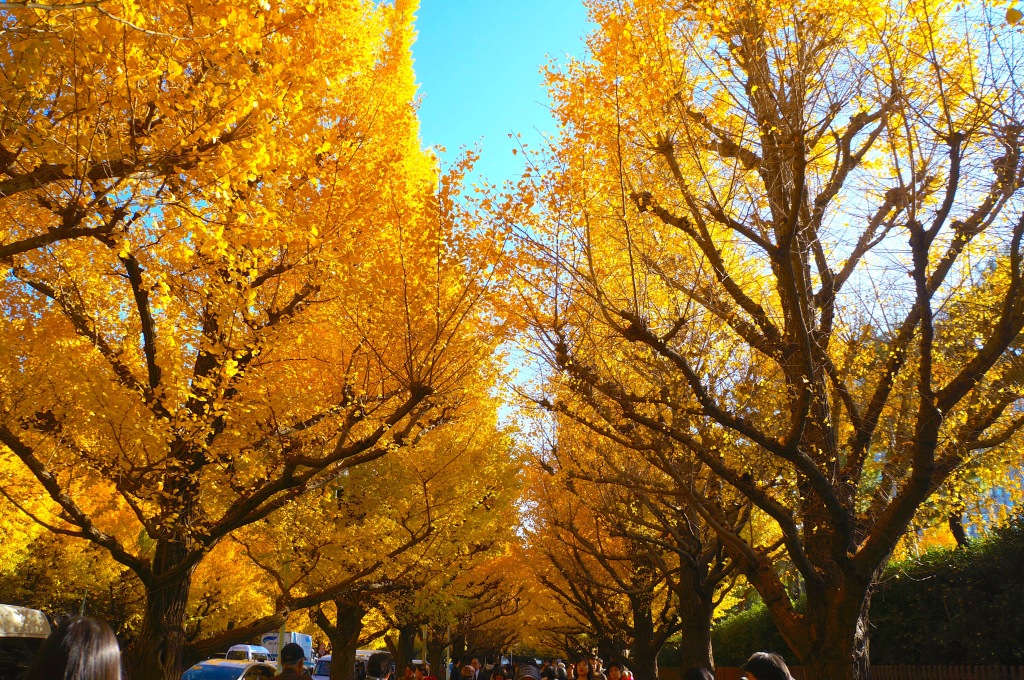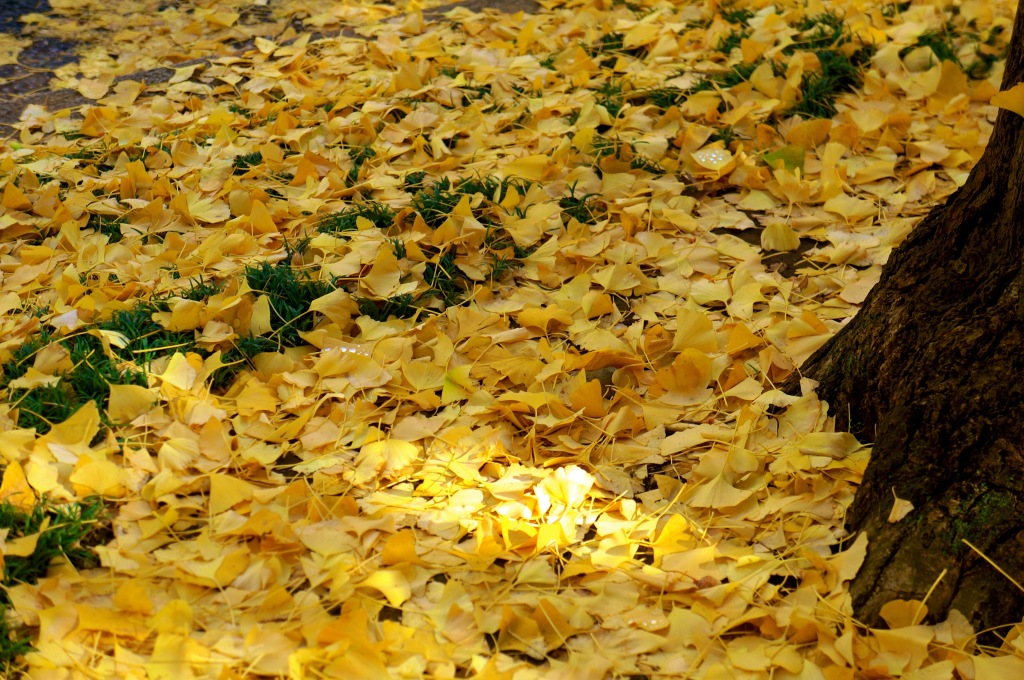 The ginkgo tree-lined avenue draws crowds of people to stroll under the leaves or relax at one of the sidewalk cafes along the street.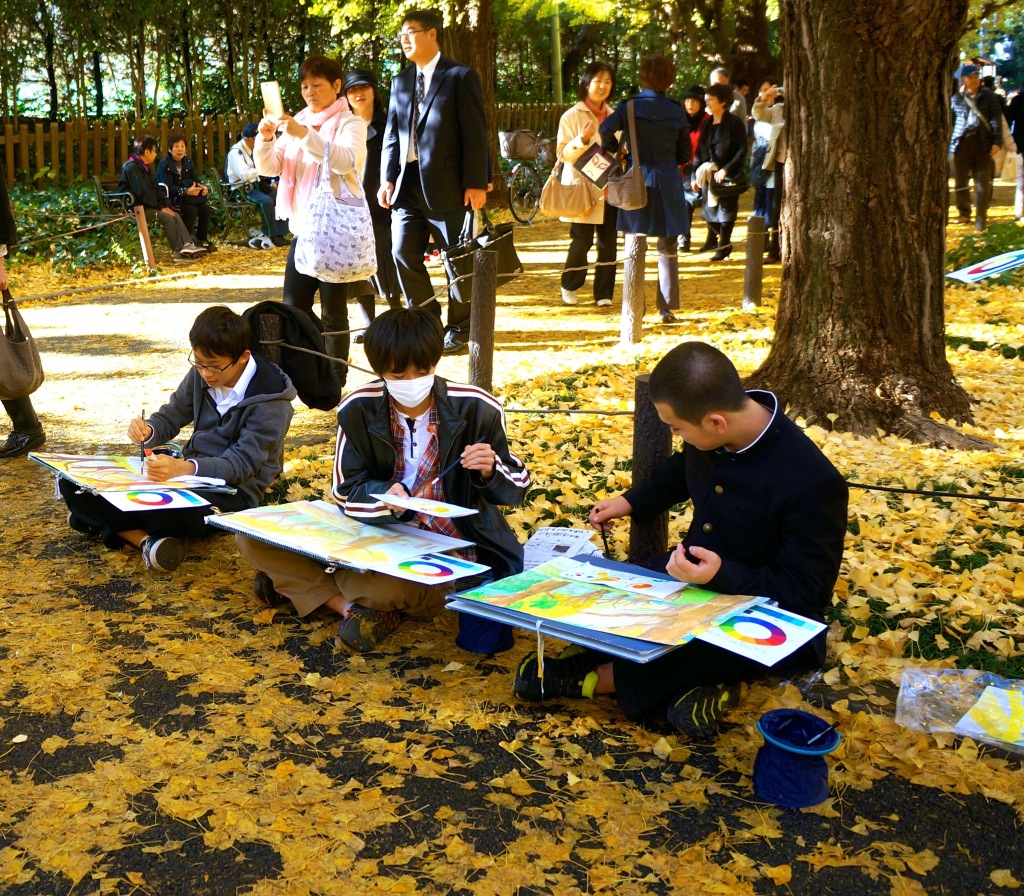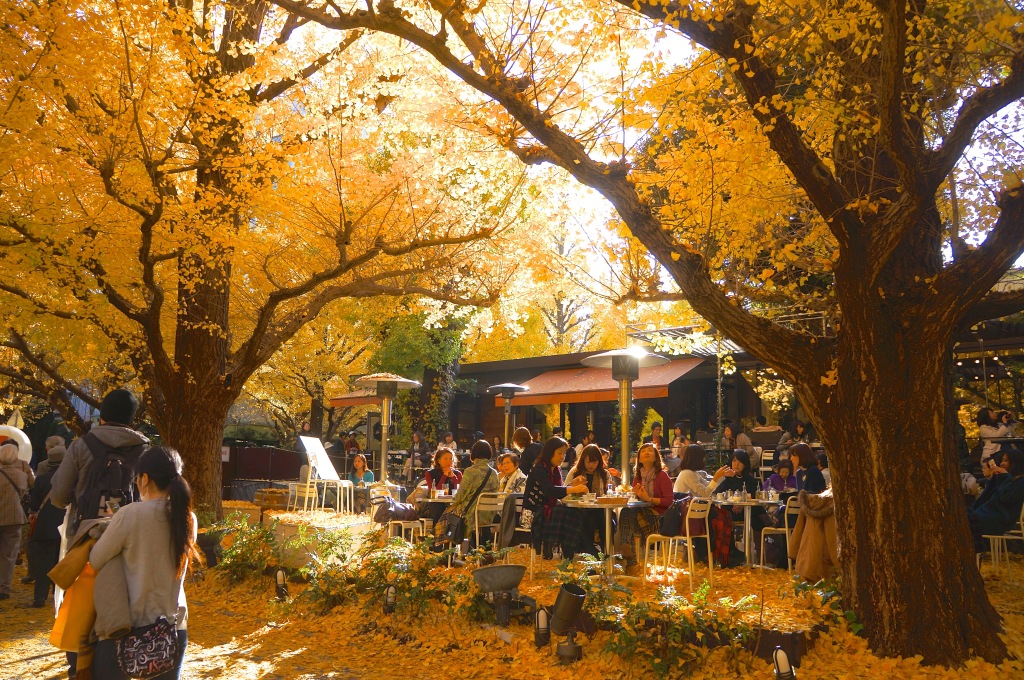 Useful Info:
Meiji Jingu Gaien Stadium
Address: 1-1 Kasumigaokamachi, Shinjuku, Tokyo 〒160-0013
Nearest Station: Gaienmae Station and Aoyama-Itchome Station
Website Site: meijijingugaien.jp
Inquiries:  03-3401-0312