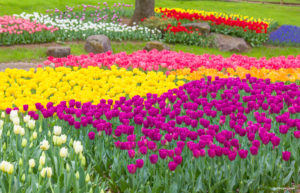 Showa Kinen Park Flower Festival 2017
The flower festival which takes place for over two months starts with the cherry and rape blossoms in late March and continues until late May as as tulips, water lilies, and other flowers come into season.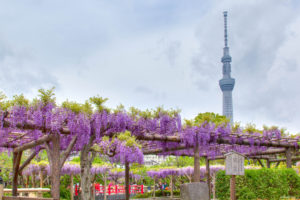 Kameido Tenjin Shrine Wisteria Festival 2017
The shrine is not only a place to pray but also a great place to view wisteria In Tokyo. Lovely purple wisteria flowers dangled from trellises, creating a breathtaking atmosphere especially wit the reflection of the blossoms from the water.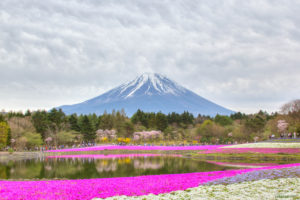 Fuji Shibazakura Festival 2017
The Fuji Shibazakura Festival (富士芝桜まつり) or moss phlox festival at Lake Motosuko is one of the most popular event in Japan. Visitors can witness 800,000 "shibazakura" or "moss phlox" blooming in an expansive site at the base of Mt. Fuji.
Hakone Gora Park
Japan's first French style garden which features a large fountain at the center with various seasonal flowers. The azalea flowers around the park are past peak with most of the flowers fallen on the ground. Those that were left however are still very pretty.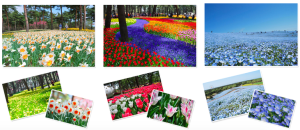 Japan Flower Festival 2017