Visit Date: 11/22/2013 (Best Viewing Time: late November to early December)

Shinjuku Gyoen (新宿御苑) is one of the largest park in Tokyo with a land area of 58.7 hectares and circumference of 3.5 kilometers. It is located just a short walk from either Shinjuku or Sendagaya stations. It provides a relaxing and tranquil atmosphere which makes it a popular destination in the city.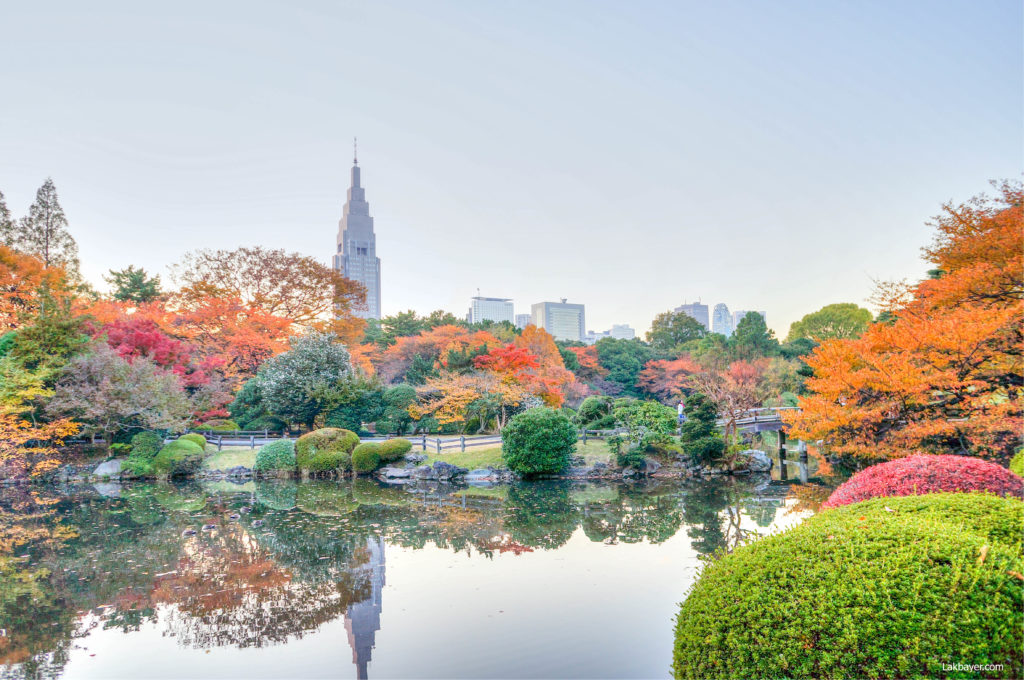 The park skillfully combine three distinct styles: a traditional Japanese garden, an English landscape garden, and a formal French garden.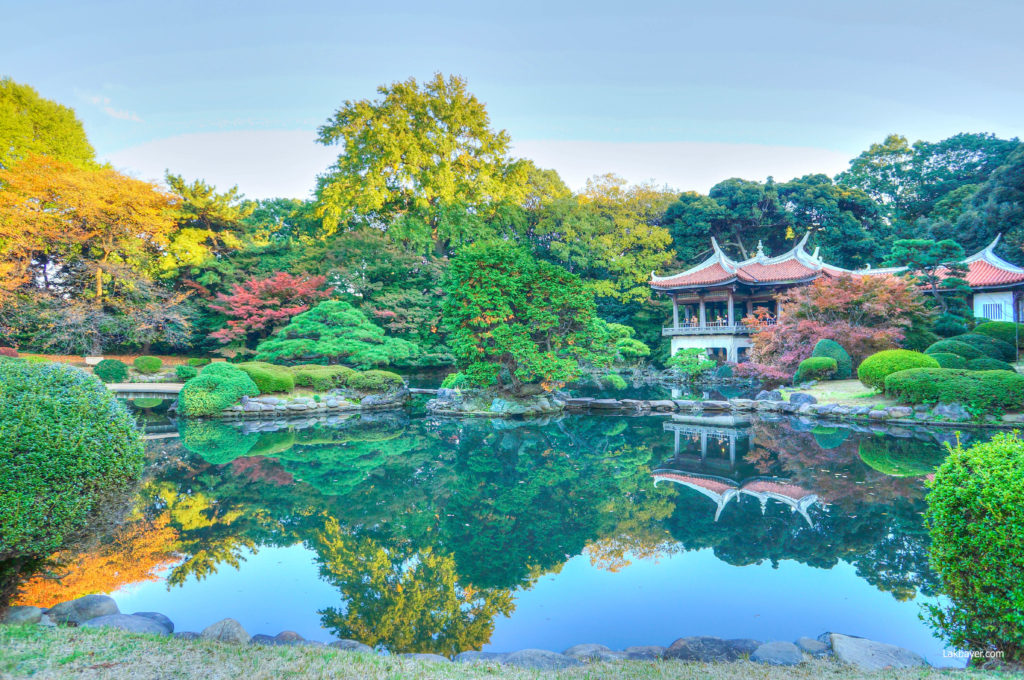 Traditional Japanese garden with ponds, bridges, hills, well-trimmed shrubs, and pavilion.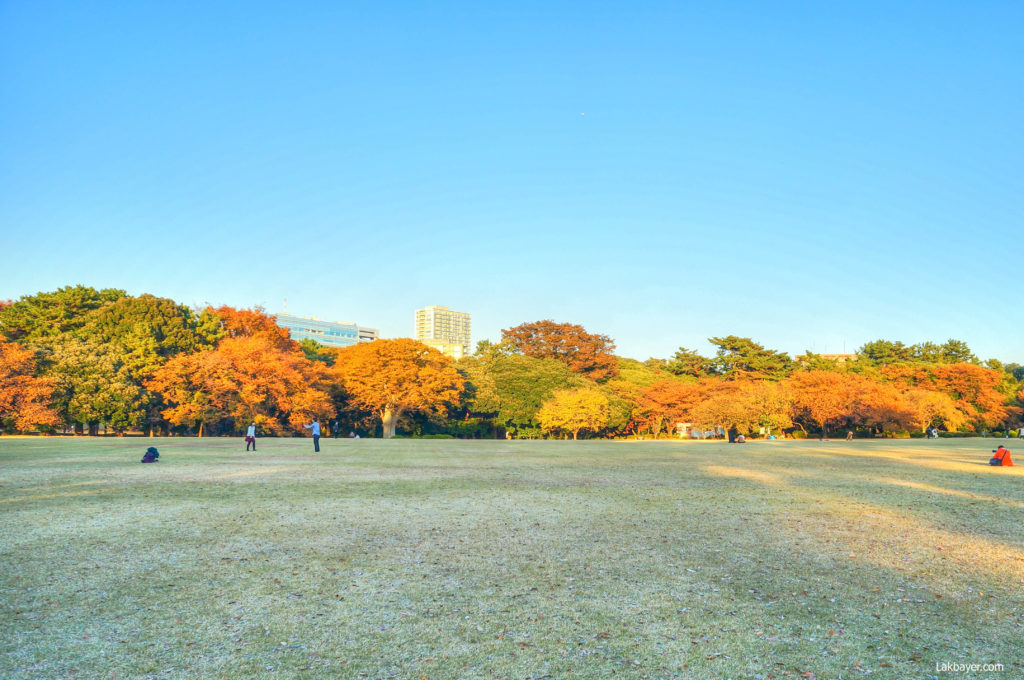 English landscape garden featuring wide, open lawns surrounded by groves of cherry trees.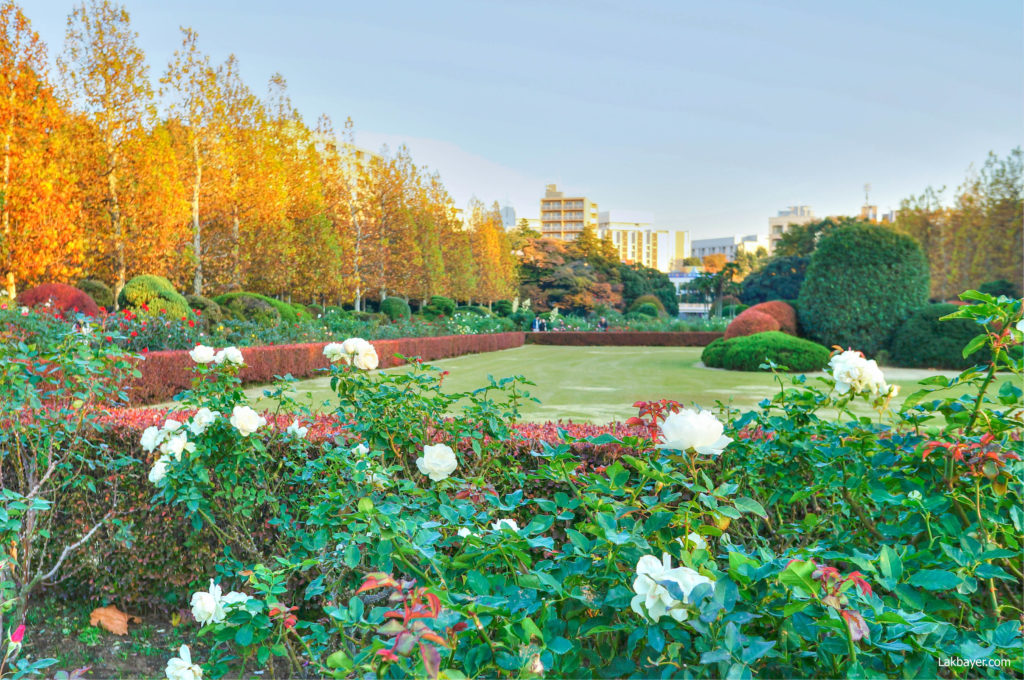 Formal French garden with rose beds and symmetrical features that create a romantic landscape.

Autumn colors around the park have already started with most of the cherry or sakura trees, which are the most common tree around the park, turning to golden yellow, orange, and coppery red.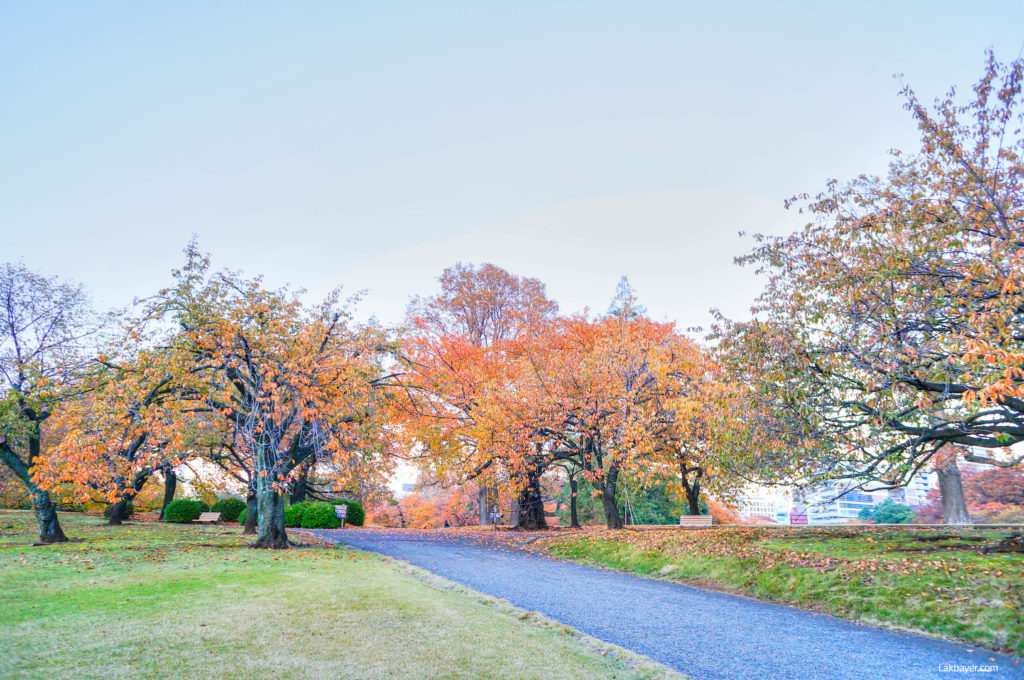 Sakura trees around the English landscape garden.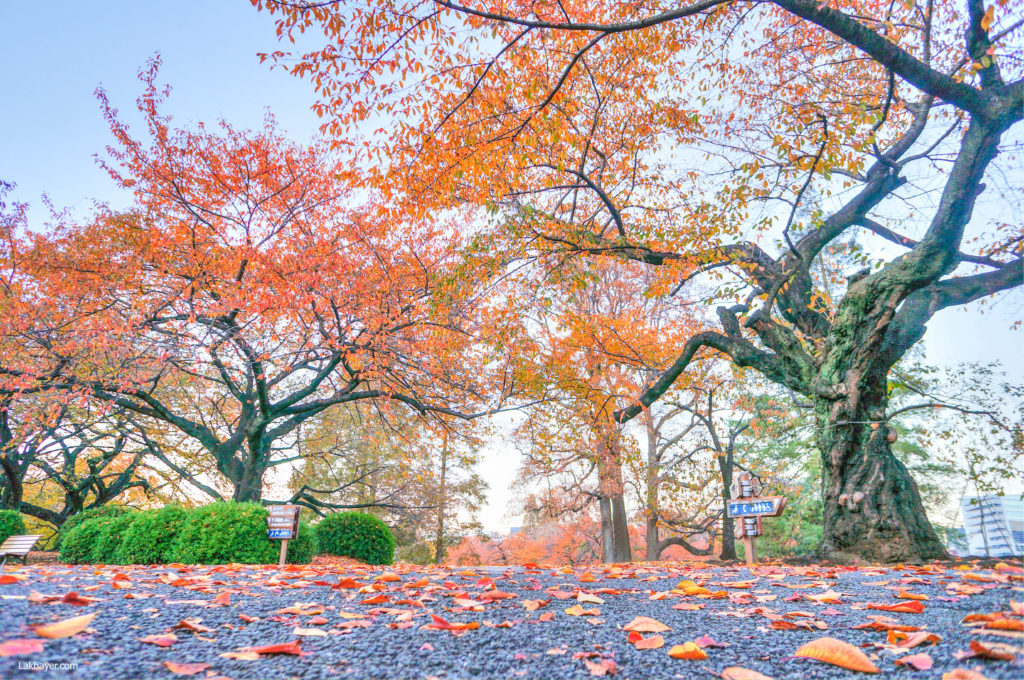 Some of the sakura trees also started shedding their leaves, creating beautiful showers along pathways.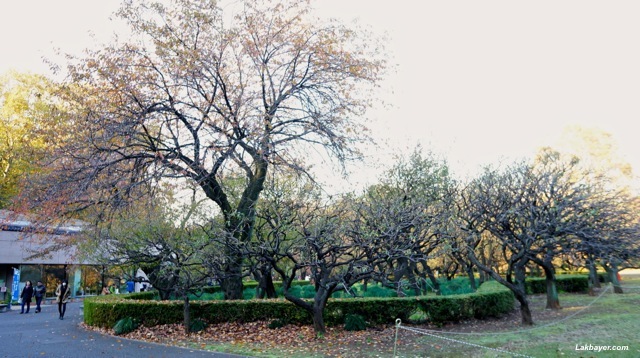 Sakura trees in the Yurinoki Restaurant have already lost most of its leaves.

The maple or momiji trees on the other hand, have just started turning colors. Some of which are still in the early state, with a combination of green, orange, and red leaves.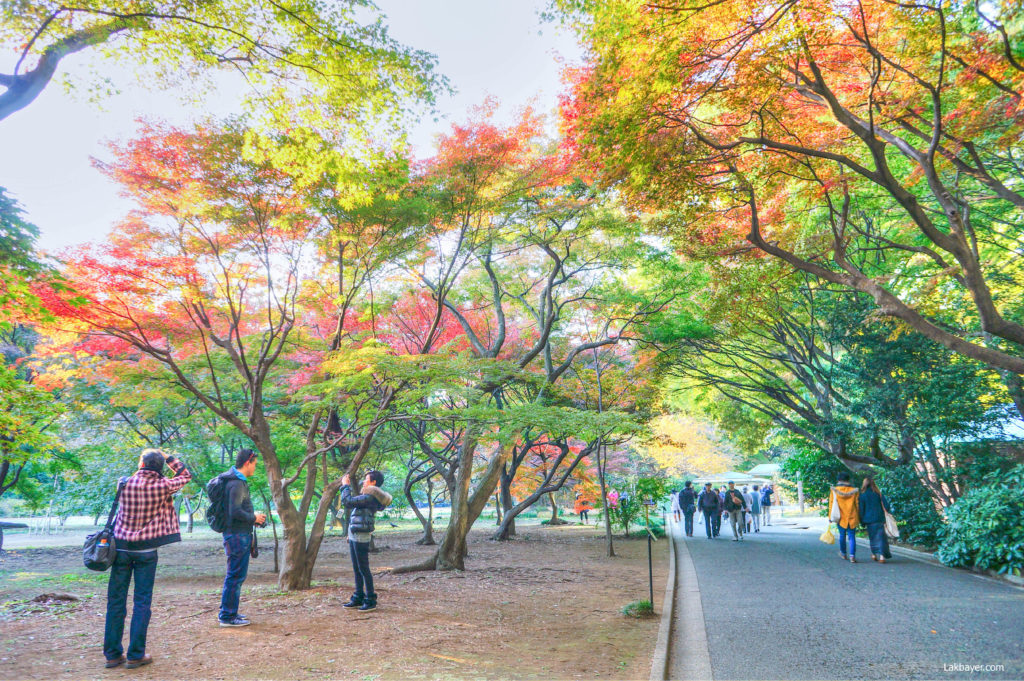 The maple trees near the Shinjuku entrance are on the early autumn state and capture most of the visitors attention.

Some maples trees on the Momiji grove have started changing colors. However, those trees in the more covered areas still remain green.
Beautiful canopy of autumn hues.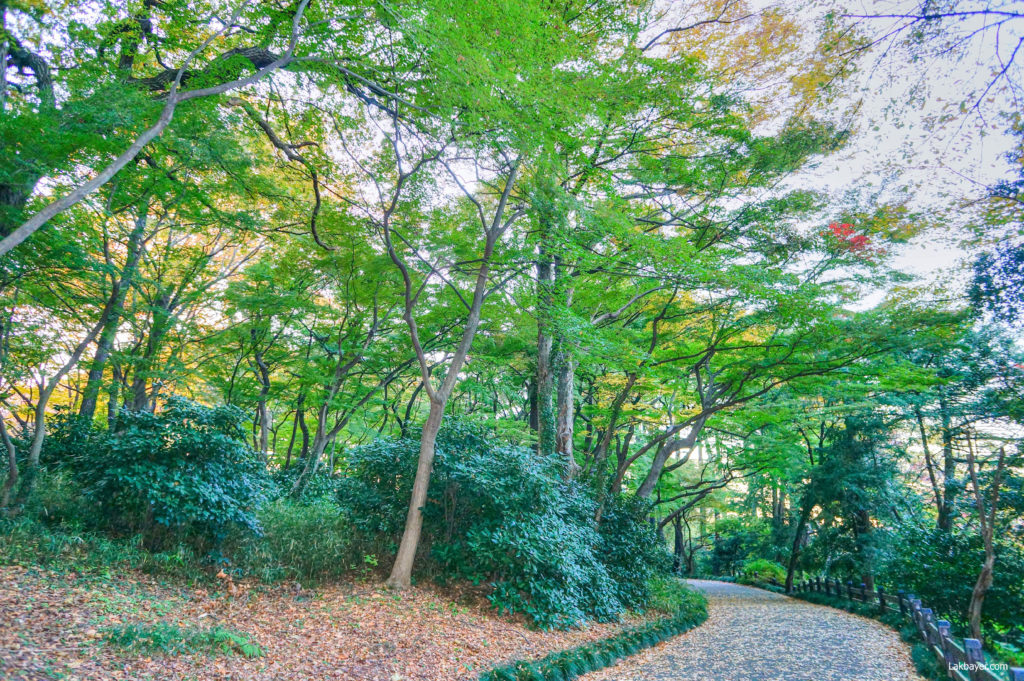 Maples in the momojiyama (maple mountain).

Some of the best maple trees can be found around the ponds or generally more exposed areas.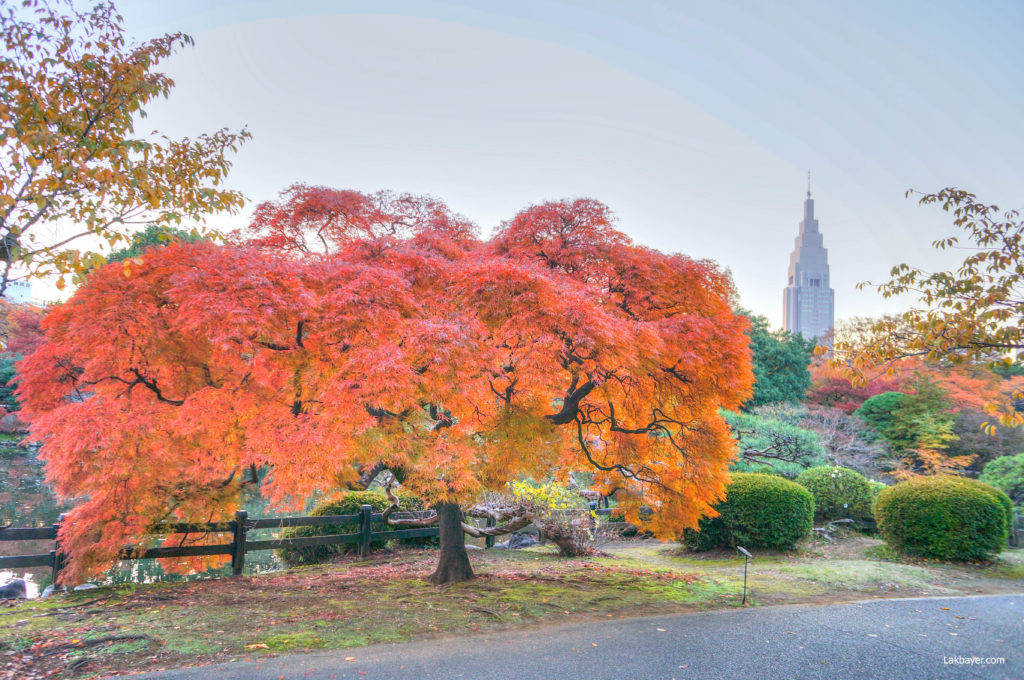 One of the best momiji located between Shimono-ike (lower pond) and Nakano-ike (middle pond).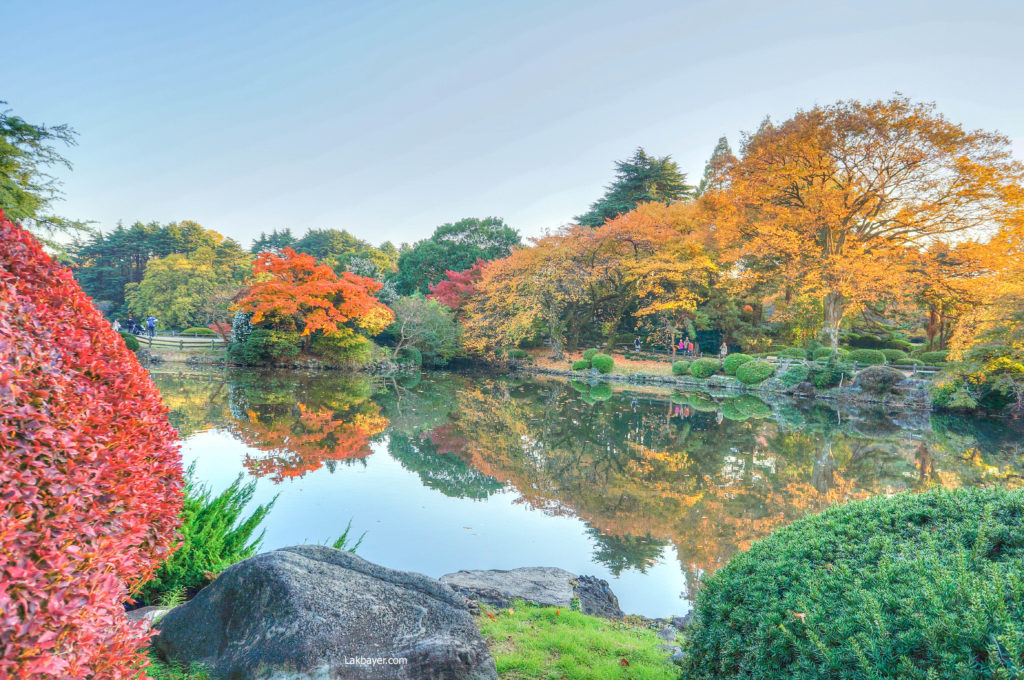 Vibrant autumn colors around the lower pond.


The sycamore trees have also created a beautiful yellow, orange, and golden brown palette.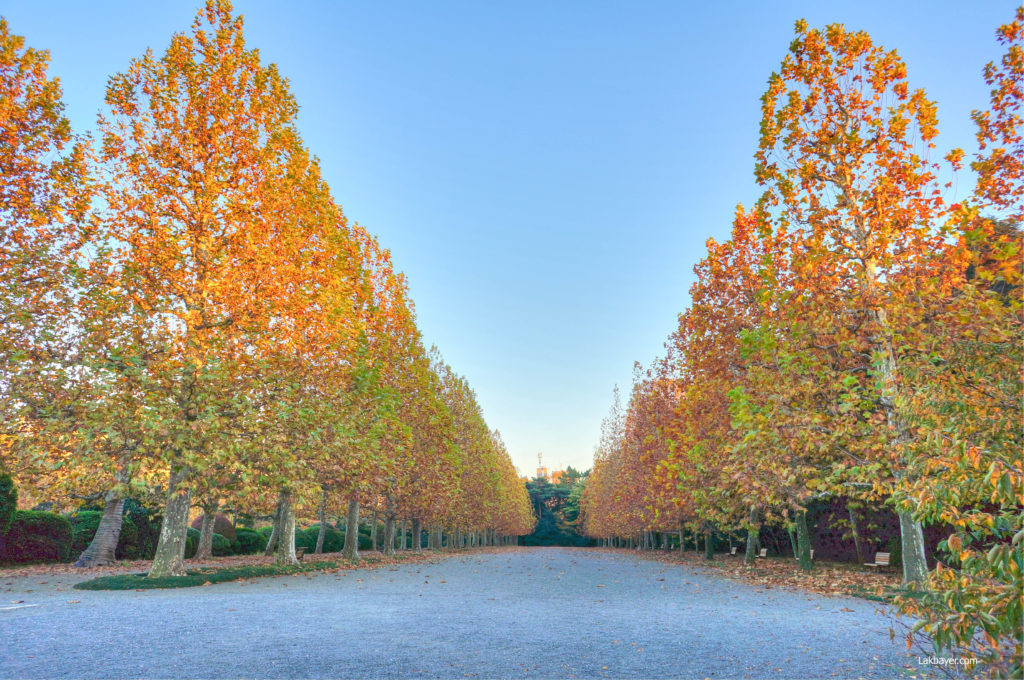 Avenue of sycamore trees located within the French formal garden.

The park's condition may still be in the early autumn state but there sure are good spots to enjoy and admire the colors of autumn.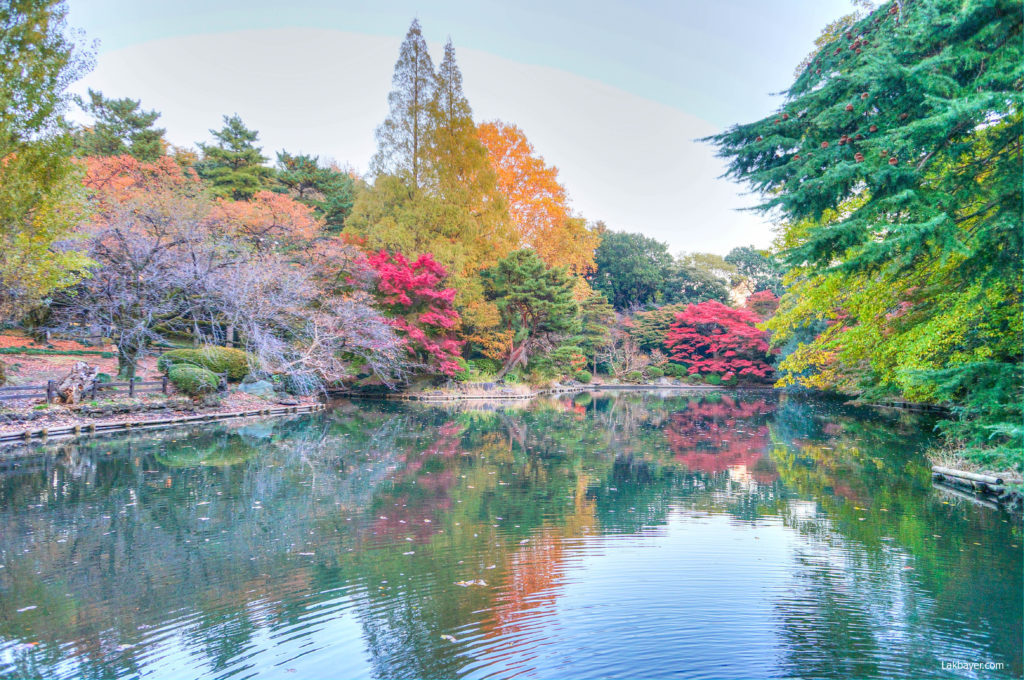 Shimomo-ike (lower pond)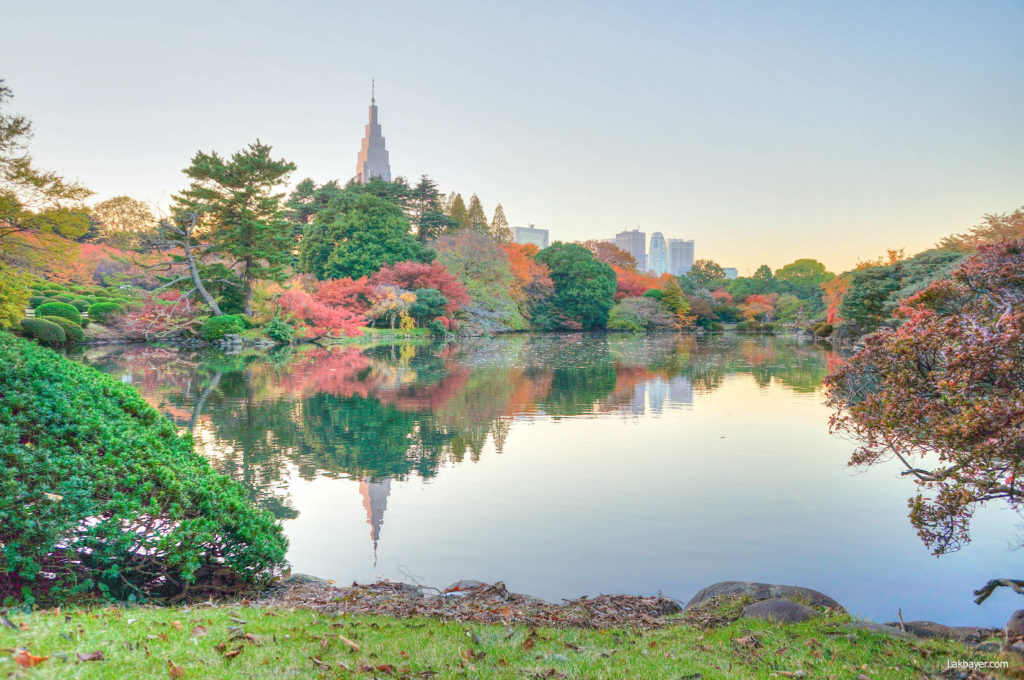 Nakano-ike (middle pond)

---

Useful Info:
Shinjuku Gyoen National Garden Service Center
Address: 11 Naito-cho, Shinjuku-ku, Tokyo 〒160-0014
Inquiries:  03-3350-0151
Hours: 9:00 – 16:00 (gates close at 16:30)
Admission Fee: ¥ 200
* Elementary and junior high school student is ¥50.
* Disabled visitors and his/her companion may enter free of charge (ID must be presented).
* Group discount applies to a party of 30 persons or more.
Access:
Shinjuku Gate
   ▸ Shinjuku Station South Exit (10 mins walk)
   ▸ Shinjuku-Gyoenmae Station Exit 1 (5 mins walk)
   ▸ Shinjuku-Sanchome Station Exit E5 (5 mins walk)
Sendagaya Gate
▸ JR Sendagaya Station (5 mins walk)
▸ Kokuritsu-Kyogijo Station Exit 5 (5 mins walk)