Visit Date: 11/01/2015 (Best viewing Time: mid October to early November)
Karuizawa is an upmarket mountain resort situated at the foot of the active volcano, Mt. Asama in Nagano Prefecture. The town is surrounded by various mountains with different trees like birch, lark, and pine trees giving it a breezy atmosphere. It also boast iconic architecture such as the Mikasa Hotel, Karuizawa Stone Church and St. Paul Church as well as natural scenery like the Shiraito Waterfall, Kumoba Pond, Onioshidashi Park, and Usui Observation deck.
Karuizawa is one of the popular autumn destination as it possesses a beautiful foliage.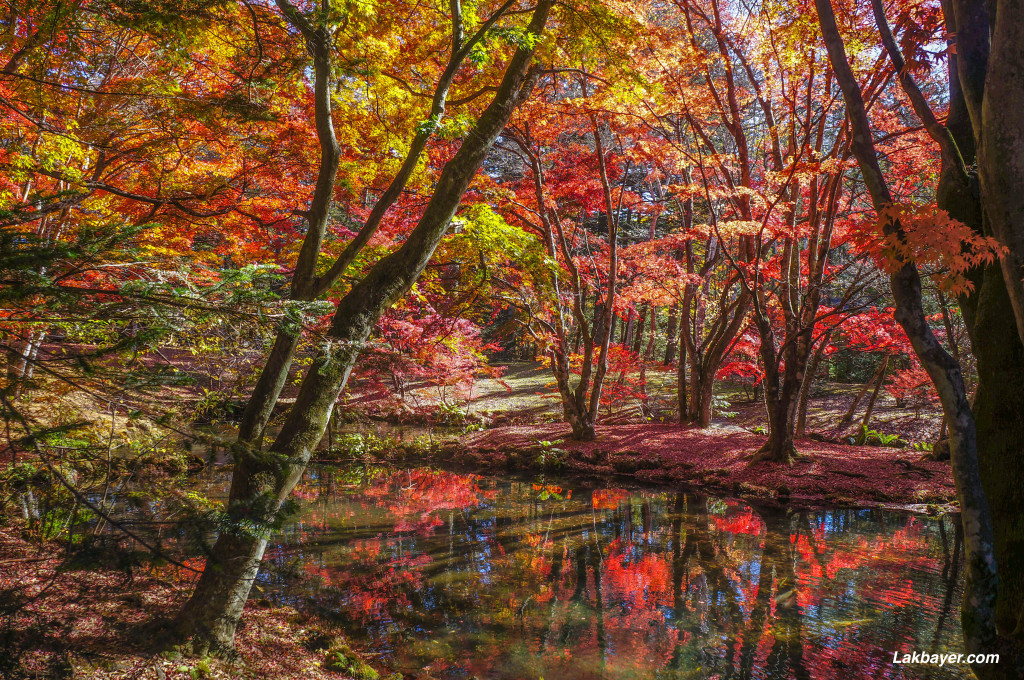 A beautiful autumn spot along the Kumoba pond.
 Pond near the Yagasaki Park, which is about 650 meters from the Karuizawa Station.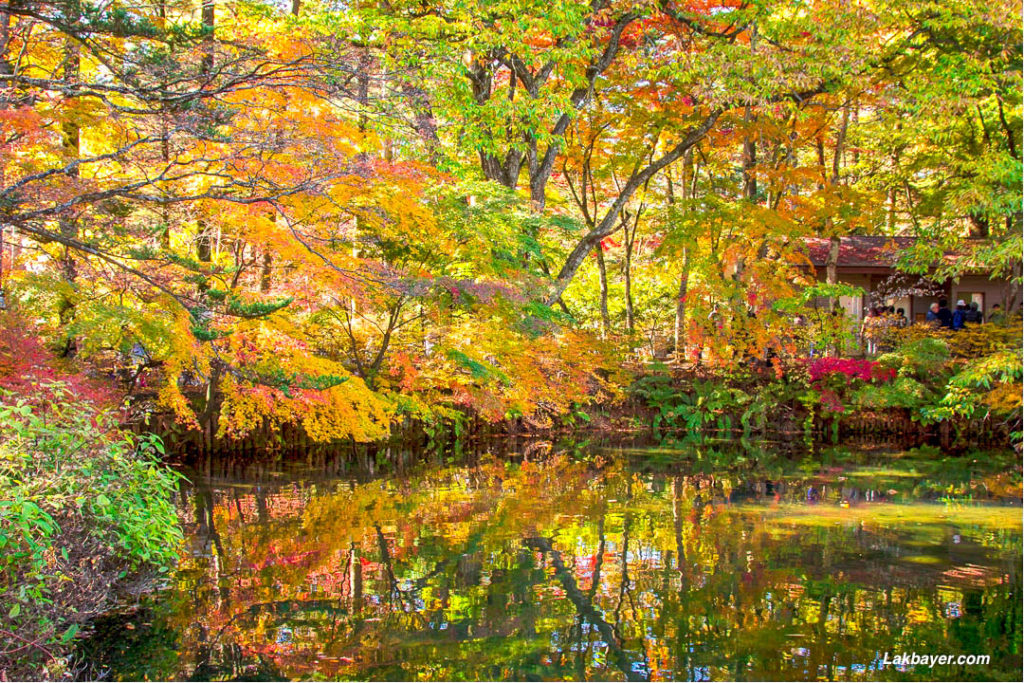 Beautiful yellow leaves along the Kumoba pond.
The Kumoba Pond or affectionately referred to as the 'Swan Lake' provides dazzling hues of the autumn leaves reflected on the water. It is located 1.3 kilometers or about 20 minutes walk from the Karuizawa Station. A scenic nature walk around the pond takes about 20-25 minutes.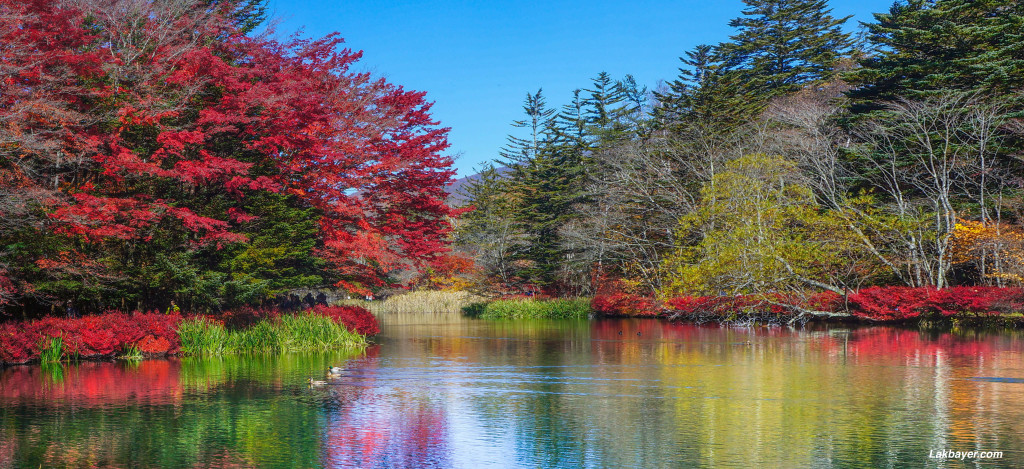 Ducks happily swimming on the pond.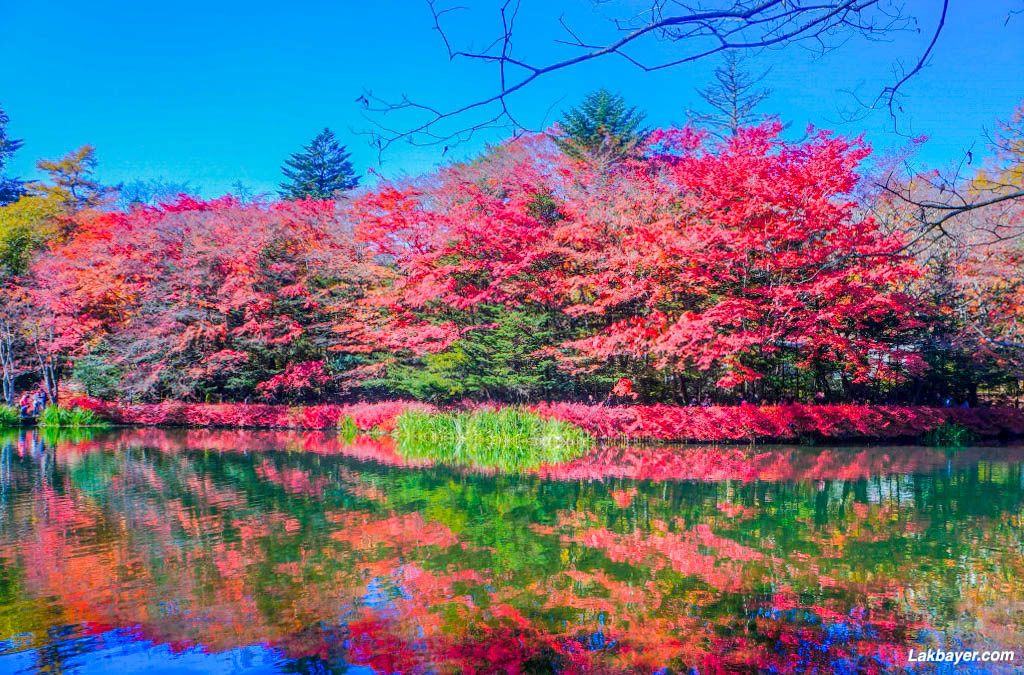 Dazzling red leaves reflected on the water.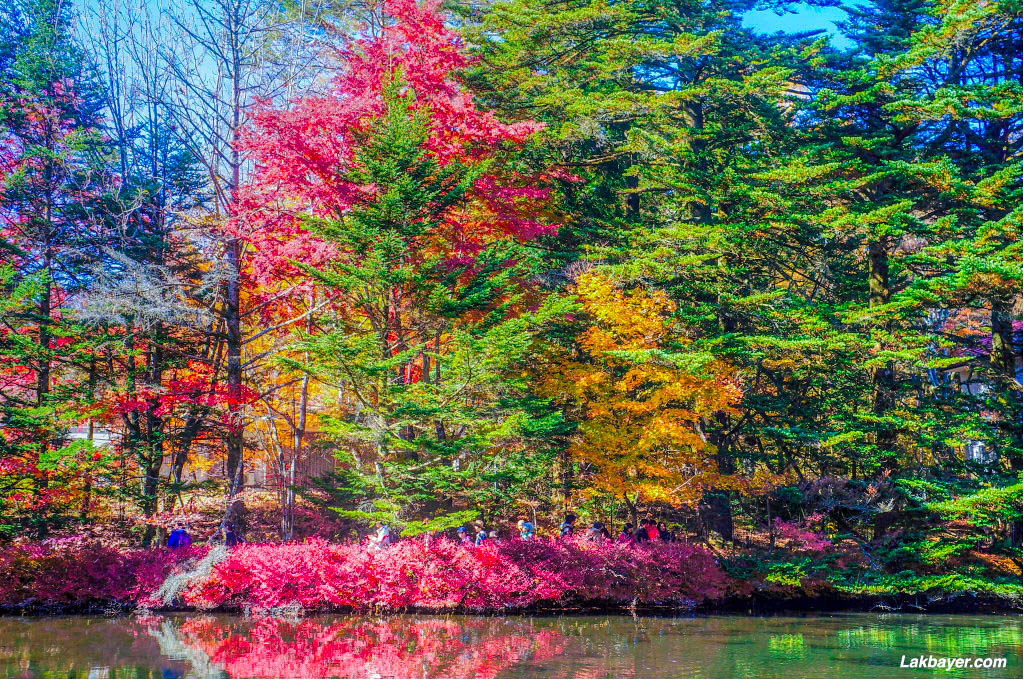 Beautiful combination of autumn hues.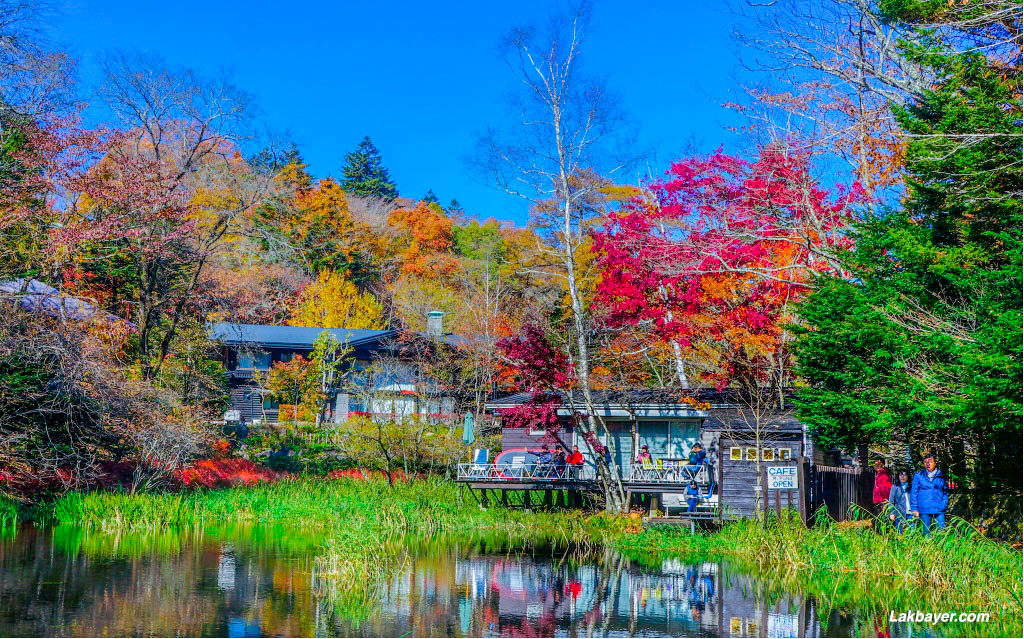 A restaurant/cafe at the other end of the park where visitors can relax while viewing the charming autumn colors.
The Shiraito Waterfall is a another famous spot in Karuizawa which is 17.4 kilometers from the Karuizawa Station. Kusakaru Kotsu operates buses between the Karuizawa Station to Shiraito Waterfall (Bus Stop No 2). The ride takes about 25 minutes and one-way fare costs ¥710.
The exquisite waterfall at the spring-head of the Yukawa River, which is 3 meters high and 70 meters wide, flows like white threads rolling down the rock surface. The water that fills this river comes from the rainfall that falls on the Mt. Asama and penetrates underground, which takes about 6 years to spring out at the top of the fall.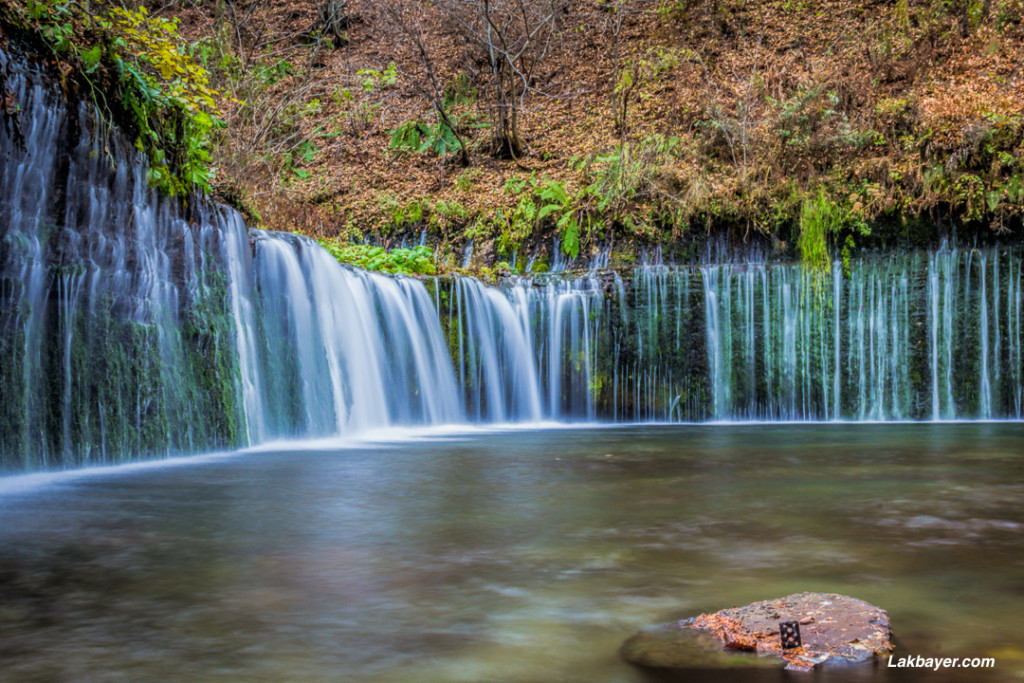 Waters falling elegantly from the ground.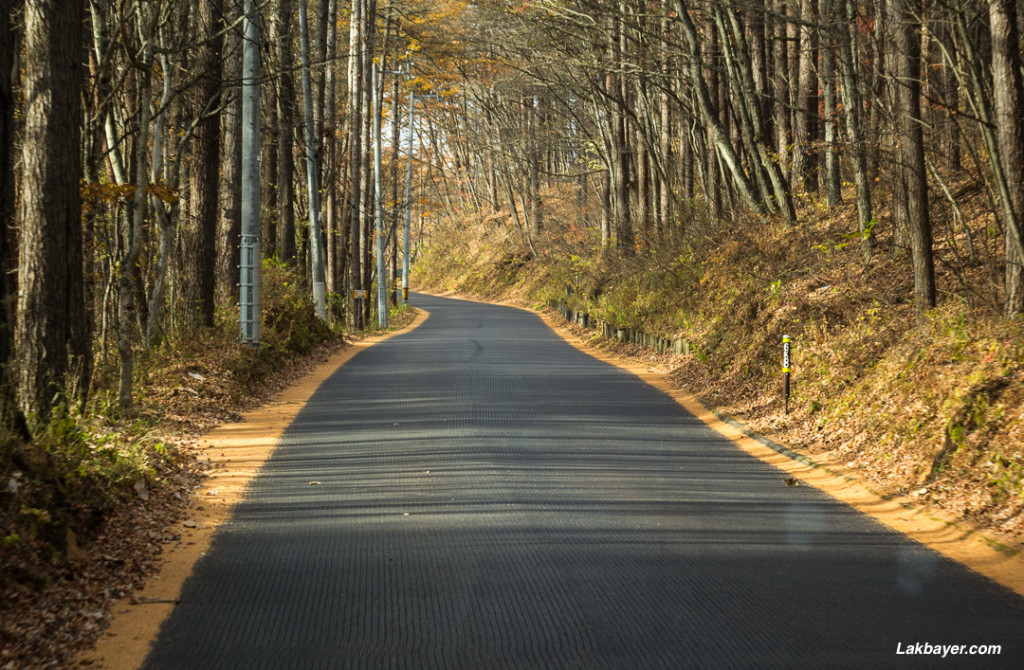 View on the way to Shiraito Waterfall.
Access:
Karuizawa can easily be reached from Tokyo Station in about 70 minutes via the JR Hokuriku Shinkansen, alighting in Karuizawa Station. One-way journey costs ¥5,910 and is fully covered by the Japan Rail Pass and JR East Pass.
However, non-Japanese residents can purchase the JR Tokyo Wide Pass, which costs ¥10,00, which is a discounted pass that provides 3-consecutive days of unlimited rides on JR trains in Tokyo and the surrounding Kanto area.
There are also highway buses that make five round trips per day between Tokyo's Ikebukuro Station and Karuizawa Station. The one way journey takes three hours and costs 2600 yen.