Las Casas Filipinas de Acuzar located in Bagac, Bataan is a unique showcase of Spanish-Filipino heritage and craftsmanship. Original architectural pieces from the 17th through the 19th century Spanish colonial period, from different parts of the country, where collected and reassembled to provide a 4-star accommodation.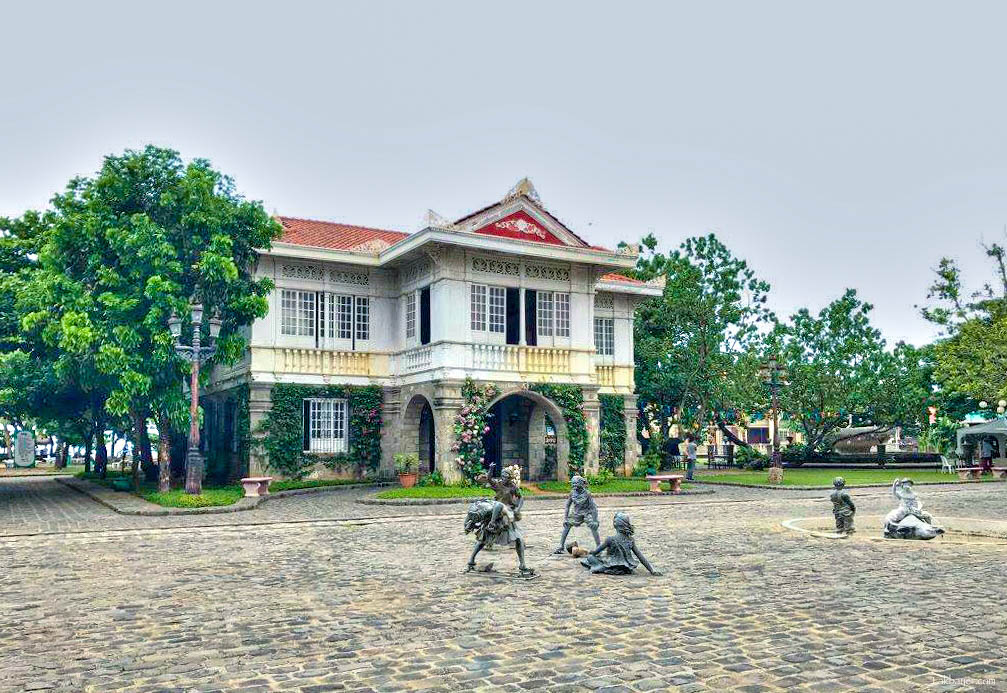 There collection of about 27 "casas" or traditional houses serve as the highlight of the 400 hectares estate aside from the extensive rice fields, impressive mountains in the backdrop, running river that flows to the sea and long, clean coastline.
Magnificent mountain and sunset in the background.
Long, clean and charming shoreline.
The houses were often "bahay na bato" or stone houses type which have stone foundations on the first floor and made of wood on the second. These houses were transported from different locations like Binondo, Tondo, and Quiapo in Manila, Bulacan, Nueva Ecija, Pampanga, La Union Ilocos, and Cagayan. Most of the casas were named from the provinces or towns they were originally from.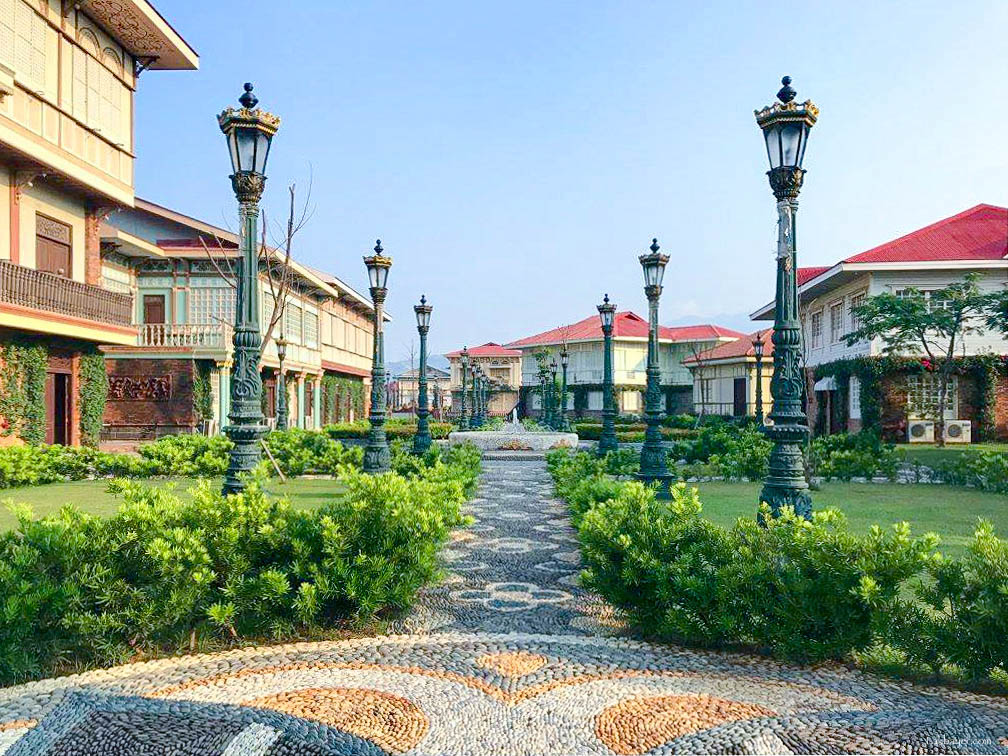 These casas are  available for rental for a more memorable experience.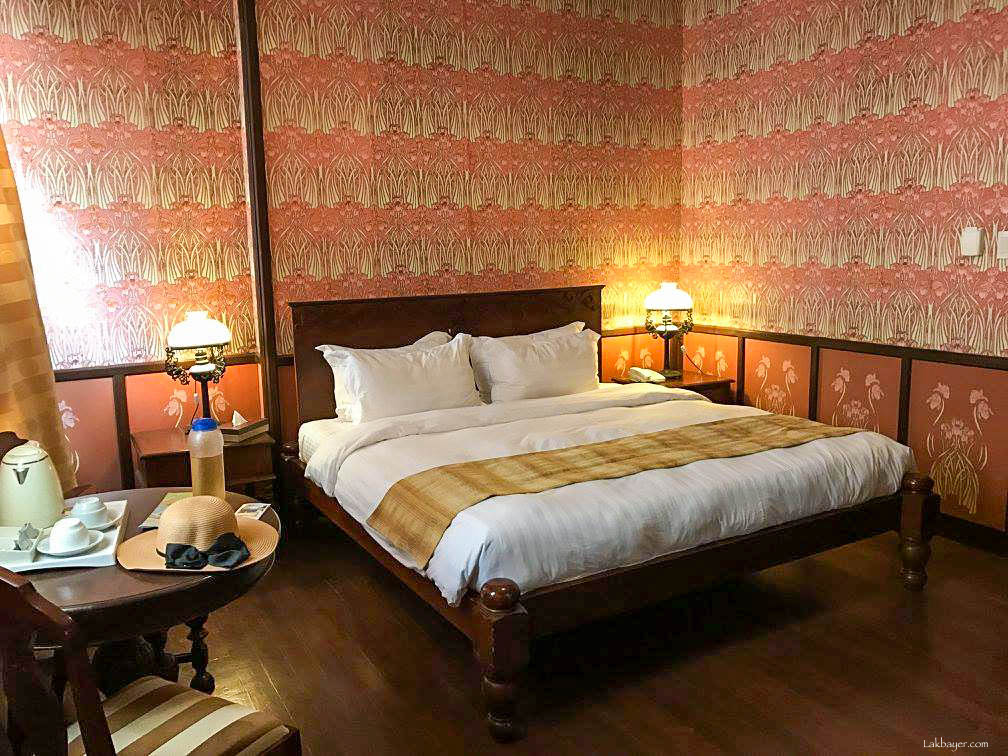 A comfortable bed for relaxation.
The resort is still a work in progress until now and plans to have 50 such heritage houses. Developments and constructions are underway such as beach front hotels, road and train rail as well as the Santuario de San Jose Church of Saint Joseph.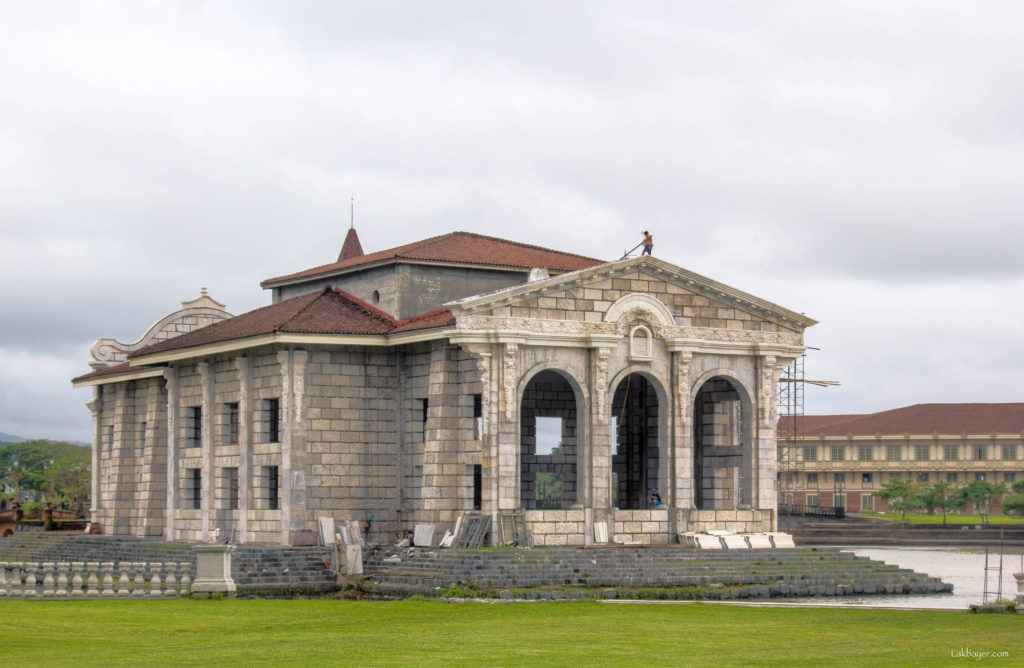 On-going construction.
Other than the beautiful casas, the resort also have various facilities as swimming pool which is also called 'batis', spa, restaurants, private beach where water activities are also offered such as kayak, island hopping, and fishing, gaming center, and heritage tours.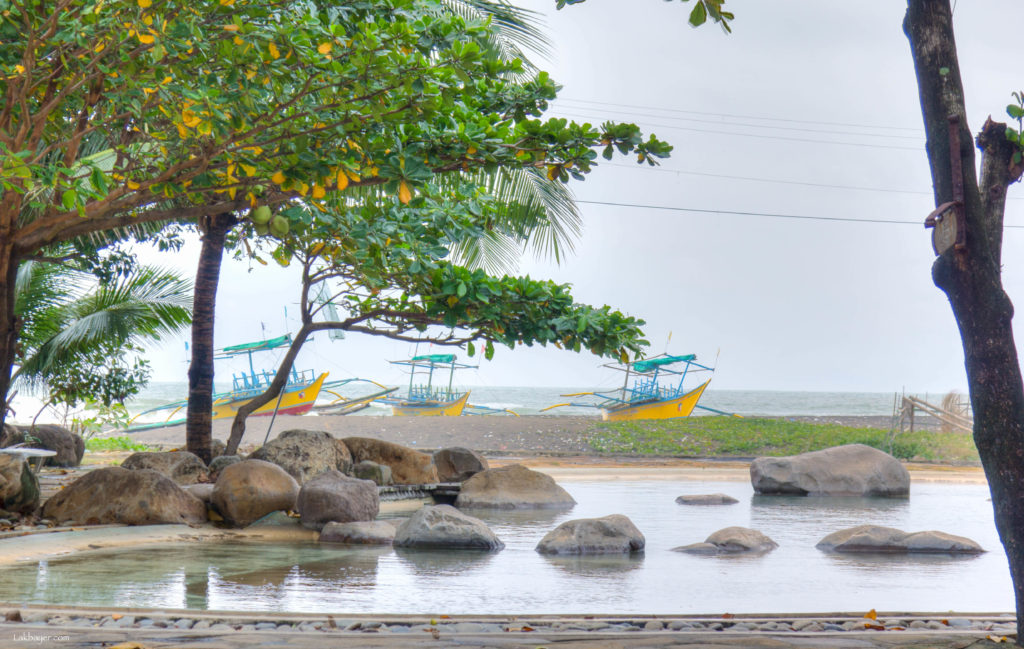 Swimming pool of the resort which is also called 'batis'.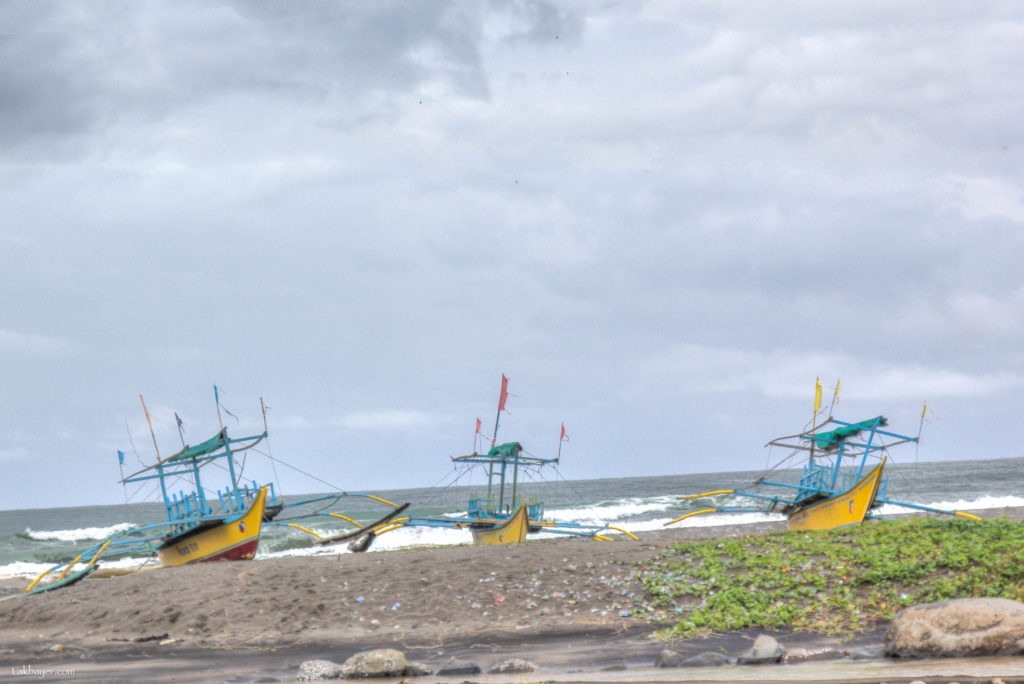 Boats for rent when visitors want to experience island hopping.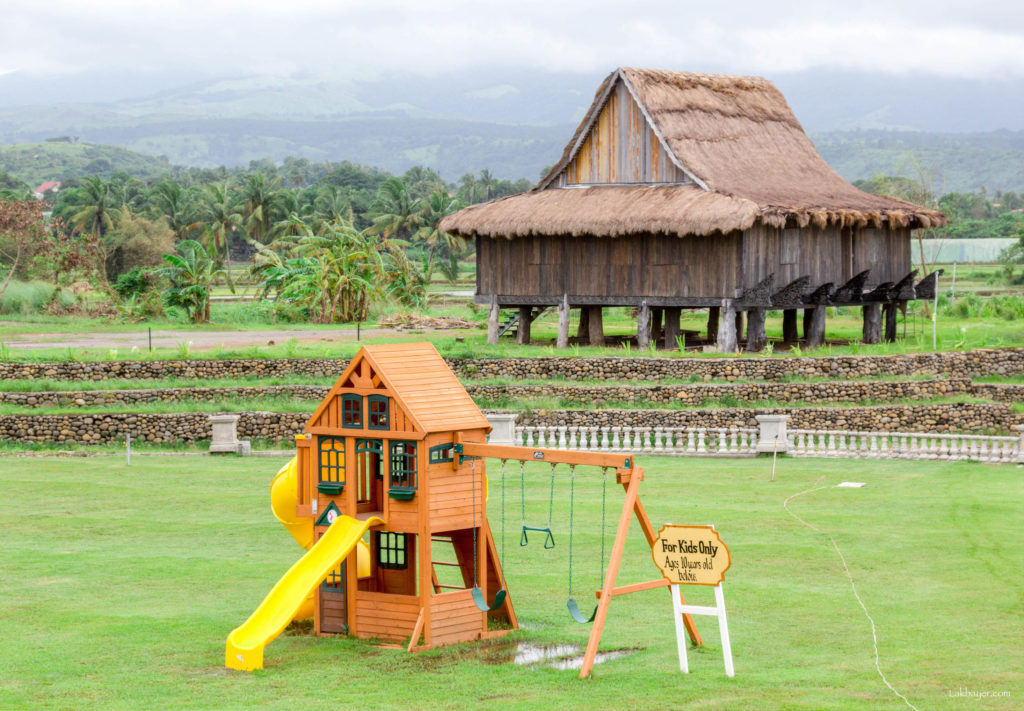 Mini play area for kids located in front of the main hall.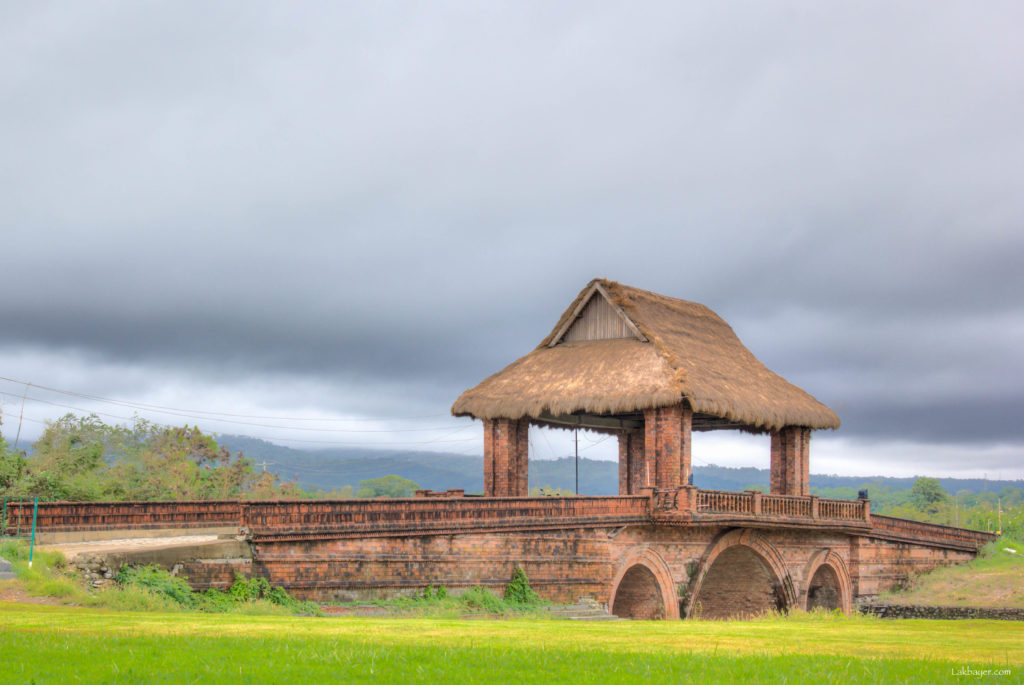 Entrance to the resort.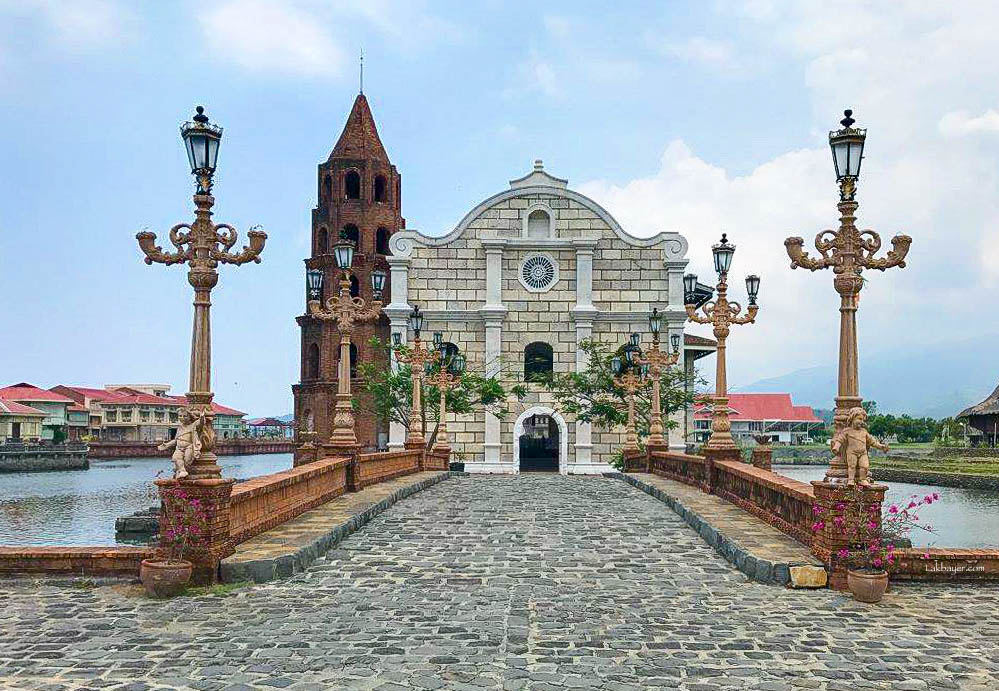 Front view of the Santuario de San Jose Church of Saint Joseph.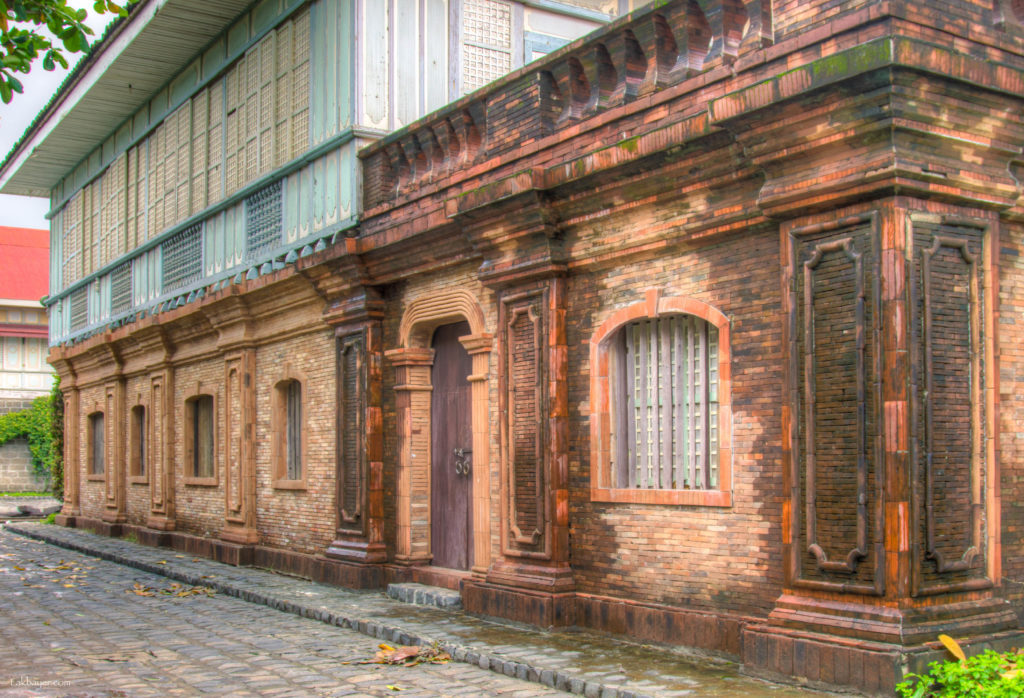 Elegant stone houses.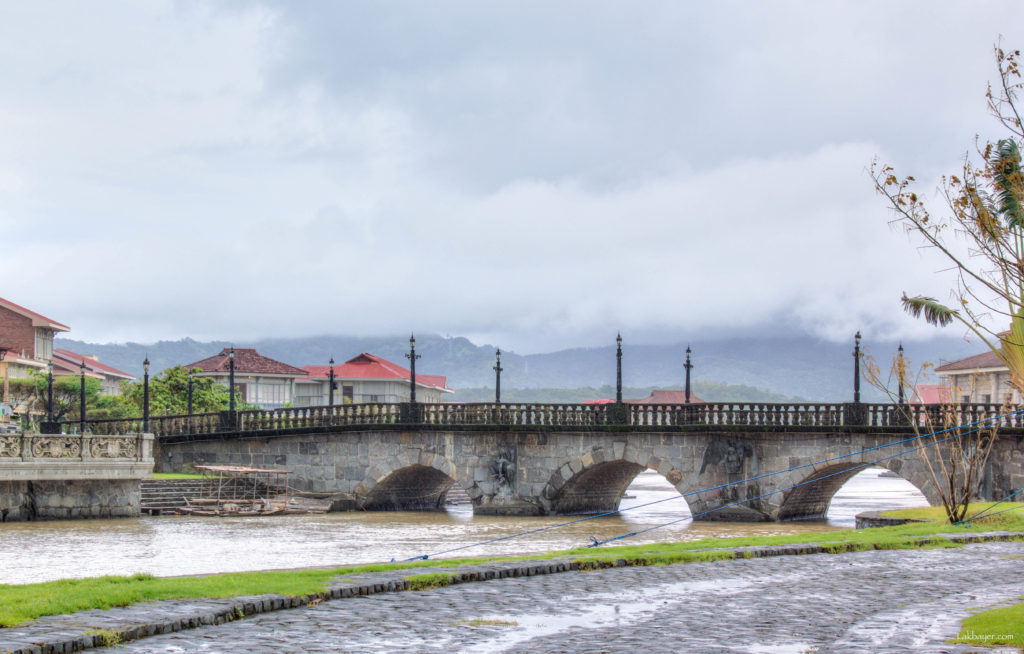 Clouds-covered mountains surrounding the site.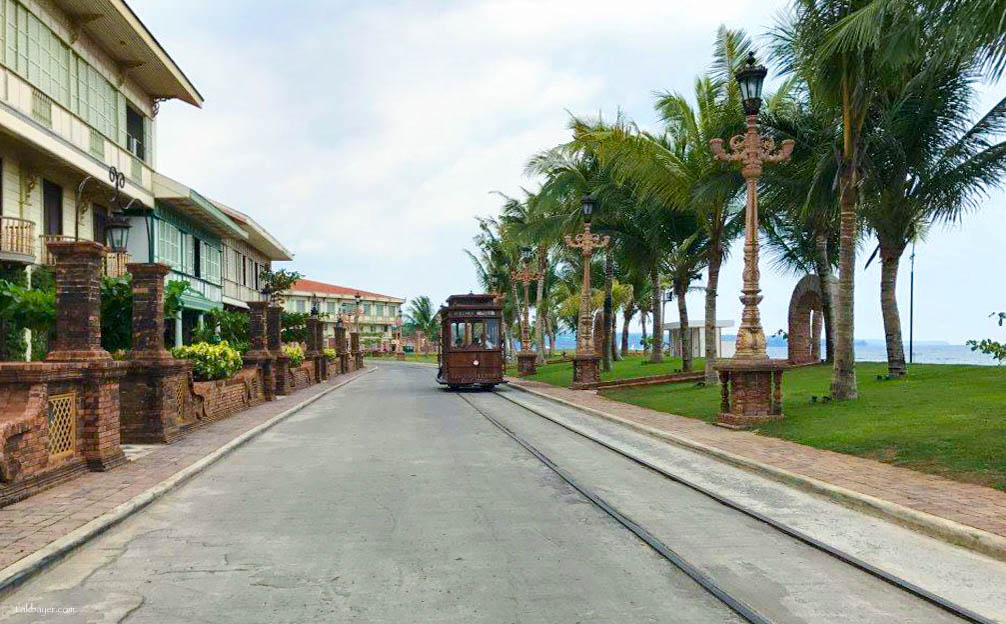 Tram shuttle around the resort (coming soon).
---
Admission
Guests are welcome to go on a day trip or they may also opt to stay for overnight or even longer periods.
The Day Tour costs PHP 1,500 which is inclusive of the onsite admission fee, use of beach, pool, a guided walking tour, bottled water, and a cold face towel.
---
Getting Around
▸ Jeepney
There are two jeepneys continously operating around the resort whith 5 to 10 minutes intervals. The pick up is usually in front of Casa Mexico and drop off is in Casa New Manila.
▸ Golf Cart (7AM-5PM | subject to weather)
Reserve a golf cart at the Casa Mexico.
Rates:
Self driven: PHP 650/hour, maximum of 4 people including the driver
Requirements: Valid driver's license and a refundable deposit of PHP 1,500
Tour guide driven: PHP 850/2 hours, can be availed during the tour, maximum of three people
▸ Bicycle (6AM-5PM | subject to weather)
Charge is at PHP 150 per hour.
▸ Kalesa Ride (daily except Tuesday: 9AM-5PM)
Experience the traditional mode of transportation in Las Casas Filipinas de Acuzar. Our horse Makisig can carry a maximum of 4 adults per ride. Please visit the Concierge to purchase a Kalesa stub at PHP 75 each. Kalesa rides for couples can also be availed at PHP 150.
▸ Tram
Coming soon.
---
Useful Info:
Address: Las Casas Filipinas de Acuzar | Brgy. Ibaba, Bagac, Bataan, 2107, Philippines
Telephone: Landline (+632) 332-5286 (+632) 877-4501 (+632) 332-5338 (+632) 355-3032 Mobile 0917-872-9361 Front Desk Mobile 0917-537-8418
Website: www.lascasasfilipinas.com