Visit Date: 04/06/2017 (Best Time: early to mid April)
Hibiya Park (日比谷公園) is a 16 hectares park that sits in front of the Imperial Palace and Imperial Hotel. It is not a major cherry blossom spot in Tokyo but it does have some lovely cherry trees. It is a good hanami spot for employees working nearby who wish to go for a quick hanami lunch break.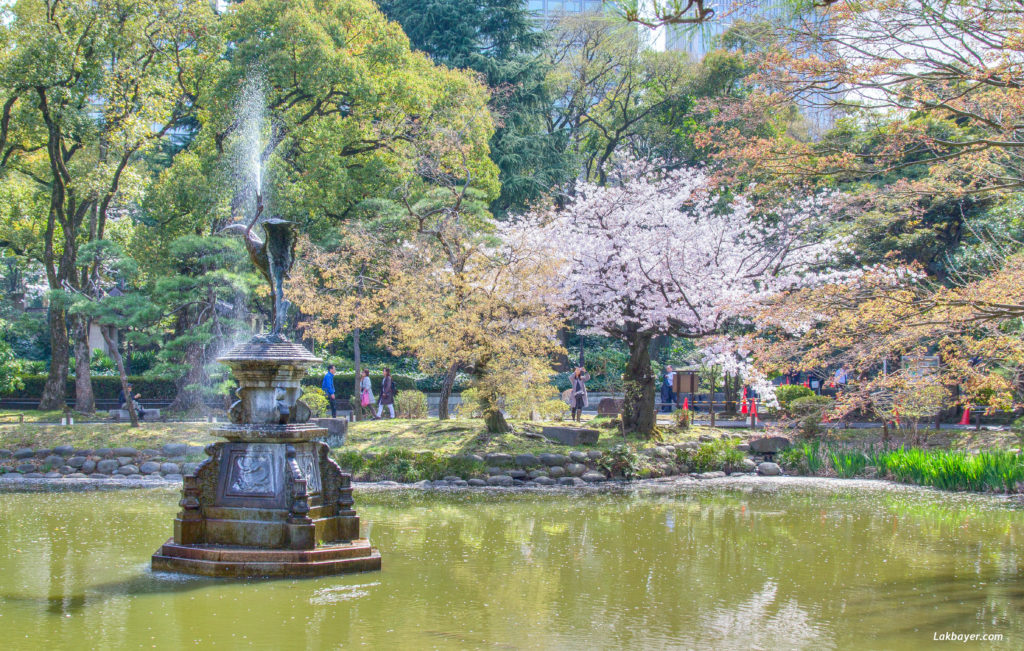 Cherry blossoms around the Shinkei/Kumogata Pond.