Visit Date: 12/07/2016 (Best viewing Time: mid November to early December)
Koishikawa Kōrakuen (小石川後楽園) is one of the oldest and best preserved parks in Tokyo and one of the surviving gardens from the Edo period. It provides one of the most pleasing autumn viewing spot in the city.
During this week, the autumn colors in the park are already past peak but are still beautiful.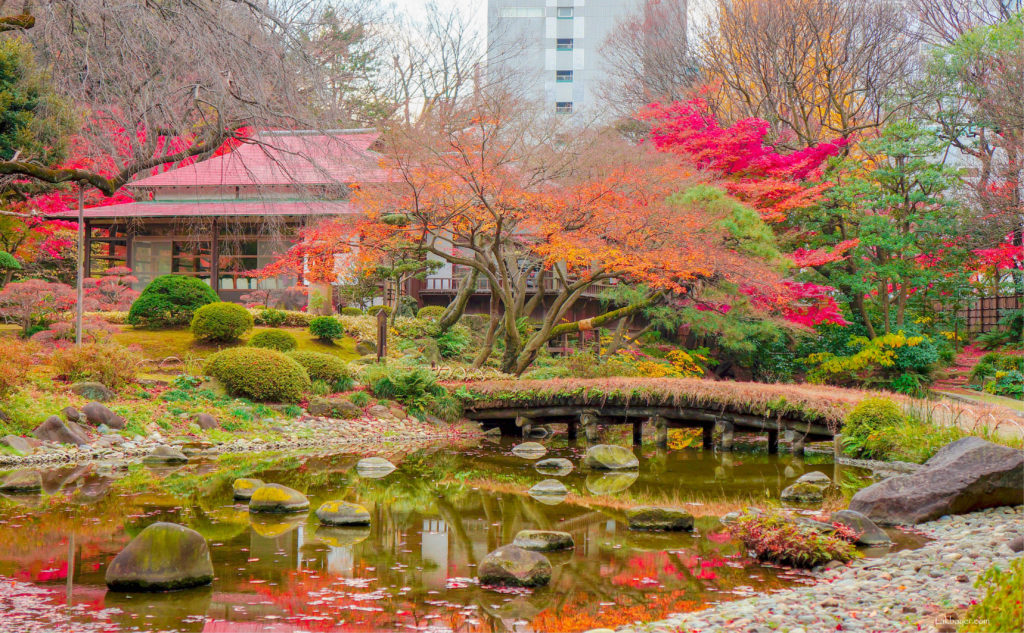 The maple tree near Togetsukyo Bridge has lost most of its leaves but the area is still gorgeous.