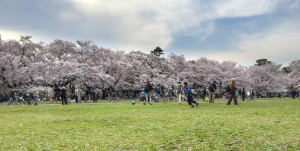 04/06/2016 Sakura 2016: Revisiting Koganei Park
The park has about 1,700 cherry trees planted around it and is considered as one of the best Sakura Spots in Japan.

 03/31/2016 Sakura 2016: Showa Kinen Park
The park has about 1,500 cherry trees located in 2 areas: one is in the Flower Tree Garden which is located to the east of Waterfowl Lake near the Nishi-Tachikawa Gate and the other is to the west of "Open Field". The latter is the best spot for hanami parties.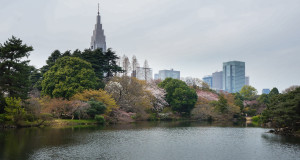 03/30/2016 Sakura 2016: Shinjuku Gyoen National Park
A 58.3 hectares park located just a short 20-minutes walk from Shinjuku Station. It has more than 1,500 cherry trees of more than 12 varieties and a long cherry blossom season which makes it one of the best cherry blossom viewing spot in Japan.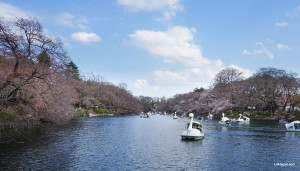 03/27/2016 Sakura 2016: Inokashira Park
A 43-hectares park located on the western side of Tokyo. A large pond lined with cherry trees on its banks creates a stunning view during the sakura season.


 03/26/2016 Sakura 2016: Koganei Park
An 80-hectares wide open park located in the western suburbs of Tokyo which is about 40-60 minutes away from central Tokyo. It is considered as one of the best 100 Sakura Spots in Japan.