Stonehenge is a prehistoric monument located in Wiltshire, England that is believed to be constructed by Neolithic builders from 3000 BC to 2000 BC. It is comprised of roughly 100 massive upright stones placed in a circular layout. Modern scholars have yet to determine how a civilization without modern technology produced this mighty monument.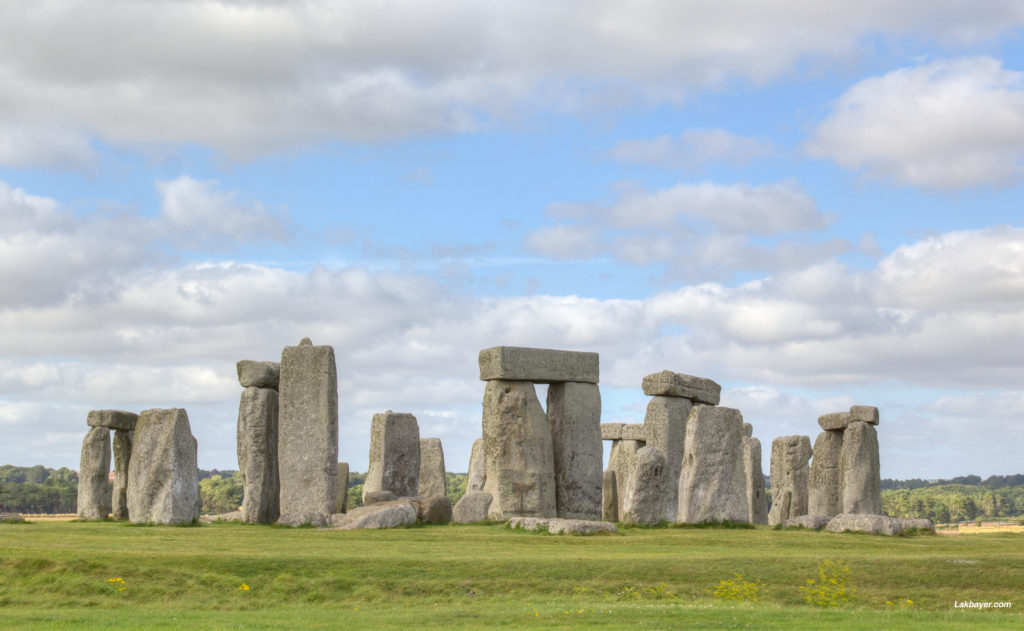 Seeing this massive monument up close takes your breath away and makes you wonder how builders in the earlier times managed to erect these huge stones.
It regarded as a British cultural icon and is one of the most famous landmarks in the United Kingdom. The site and its surroundings were added to UNESCO's list of World Heritage Sites in 1986. Historians and Archeologists agree that Stonehenge could have been a burial ground during its earliest beginnings but they have yet to determine what other purposes it served.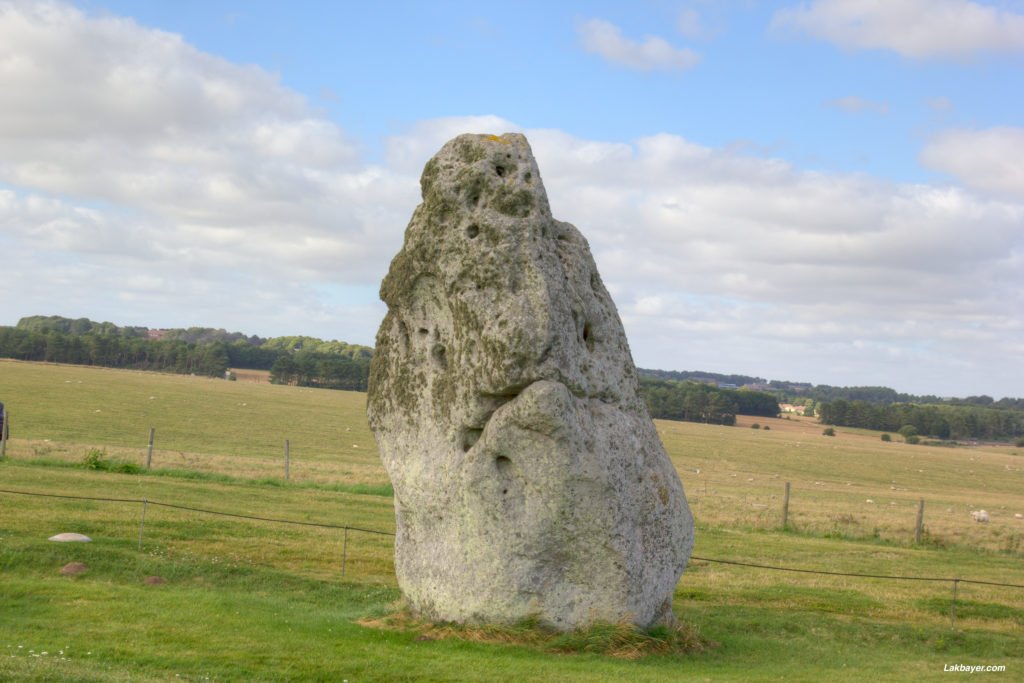 One of the surrounding stone which looks like a face.
Stonehenge is open every day of the year except Christmas Eve and Christmas Day. Advance booking is recommended when visiting the monument as this is the only way to guarantee entry on the day and at the time of your choice.
Ticket Prices:
| | | |
| --- | --- | --- |
| Ticket Type | with Gift Aid | Standard |
| English Heritage Member |  £0.00 | £0.00  |
| Adult (16-59 yrs) | £17.10 | £15.50 |
| Child (5-15) | £10.30 | £9.30 |
| Infant (0-4) | £0.00 | £0.00 |
| Senior (60+) | £15.40 | £13.90 |
| Student (With vaild ID) | £15.40 | £13.90 |
| Family of 4 (2 Adults + 2 Child) | £44.50 | £40.30 |
| Family of 5 (2 Adult + 3 Child) | £44.50 | £40.30 |
FURTHER PRICING DETAILS:
▪ Audio guide: £3.00 (subject to availability).
▪ Family audio guides (2 adults, up to 3 children): £9.00
▪ Prices shown are advanced booking price only.
▸ Walk up prices (including Gift Aid) are; Adult £18.20, Concession £16.40, Child £10.90, Family £47.30.
▸ Walk up prices without Gift Aid are; Adult £16.50, Concession £14.90, Child £9.90, Family £42.90.
▪ Prices from 1st April 2017, advanced booking prices (excluding Gift Aid) are; Adult £16.30, Concession £14.70, Child £9.80, Family £42.40.
▪ Prices from 1st April 2017, walk up prices (excluding Gift Aid) are; Adult £17.30, Concession £15.60, Child £10.40, Family £45.00.
▪ Parking: during peak times a £5 refundable parking charge is collected on arrival. This is refunded at the admissions point when purchasing your ticket. The £5 fee does not apply to English Heritage and National Trust England Members (providing you show a valid membership card) or those who book in advance.
Last admission time is 2 hours before the advertised closing time. Advance booking required. English Heritage and National Trust members admitted free. Please note, this is applicable to National Trust in England only (does not include National Trust Scotland or other National Trust affiliated organisations).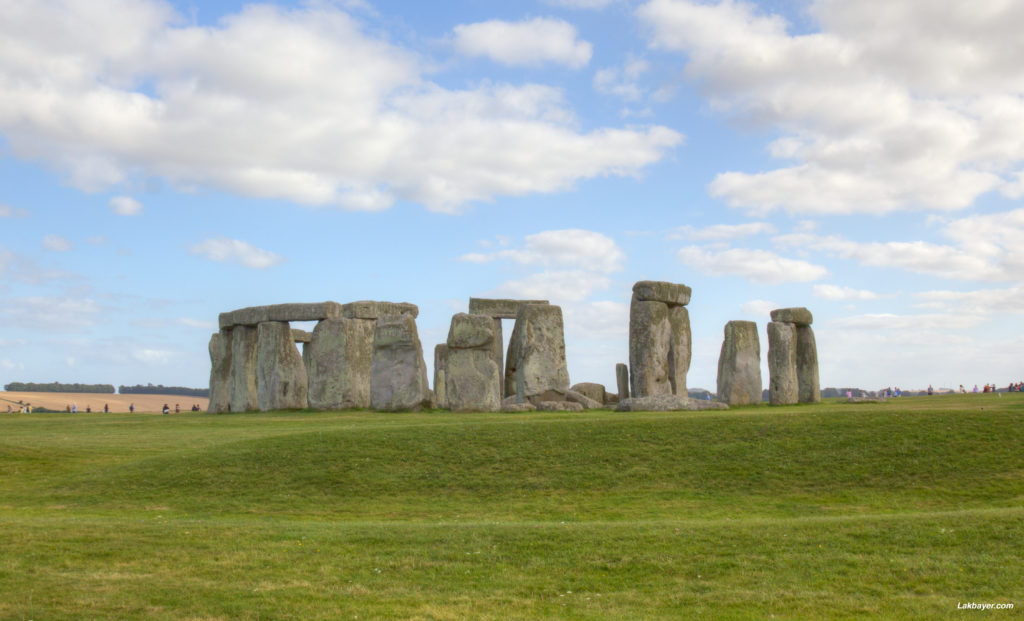 The marvelous circular stones are so picturesque.
Access:
By Train
Visitors from London can take the train from Waterloo Station and alight at Salisbury. The journey takes about 1 hour and 30 minutes.
From Salirbury, visitors can take the Salibury Tour Bus from Railway Station to the Stonehenge Visitors Centre. The journey takes about40 minutes.
By Bus
There are buses departing from Heathrow Airport and from Victoria Coach Station to Amesbury. The journey takes about 2 hours.
From Amesbury, visitors may either walk for about 2 miles or get a taxi.
Tickets can be purchased on the coach, at the coach station, or from ticket agents for National Express.
By Tour
There are several agencies providing tour services from central London to Stonehenge.
Some agencies also provide package tour of Stonehenge with nearby places (like Bath, Cotswolds, Windsopr Castle, etc). Take note though that tour companies follow a strict schedule for the tour.
---
Helpful Links:
http://www.english-heritage.org.uk/visit/places/stonehenge
http://www.stonehenge.co.uk