FOUR SEASONS IN JAPAN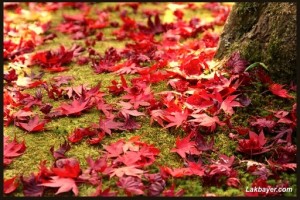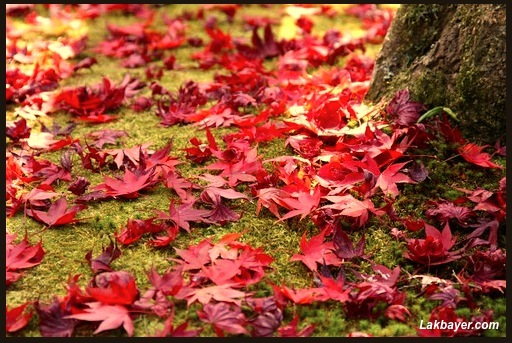 Enjoying the Colors of Autumn in Japan
Autumn season is the time when the entire country becomes mesmerized with nature's breathtaking palette of autumn colors. Trees turn from beautiful green into yellow, orange and shiny bright red.
○
When do leaves change colors?
○
What trees change color?
○
Where to view autumn leaves?
Previous Years:
Autumn Colors 2016
Autumn Colors 2015
Autumn Colors 2014
Autumn Colors 2013
Beating the Summer Heat

Summer in Japan can be very hot, humid and can be suffocating but it is also the season for mountain hikes, overnight camps, beach, water parks, top festivals, yukatas, fireworks, cold teas, and shaved ice.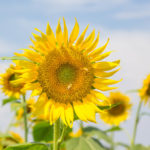 Kiyose Sunflower Festival 2017
About 100,000 sunflowers are planted on a 2.4 hectares land in Kiyose City, which creates a brilliant yellow field under the dazzling summer sun.
Water parks around Tokyo 2017
Summer is here and what could be the best way to cool off the summer heat than to go swimming and enjoy the water. Fortunately, Tokyo offers abundant water parks where family and friends can go for a refreshingly cool getaways.
花
火 Hanabi 2017 – Summer Fireworks Festival
Firework Festivals are held all over Japan during the summer season as it had been a fundamental part in Japanese culture. Firework displays give color to the night sky and create a lively summer season. The festive atmosphere attracts hundred of thousands of spectators coming from all over the country and visitors as well.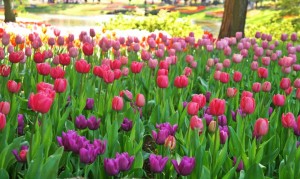 Spring, the Season of Flowers
The beauty of spring is reflected by the different flowers blooming during the season.
○ Popular types of flowers in Japan
○ Flower Calendar in Japan
○ Japan Flower Festivals 2017
Spring 2017

Showa Kinen Park Flower Festival 2017
The flower festival which takes place for over two months starts with the cherry and rape blossoms in late March and continues until late May as as tulips, water lilies, and other flowers come into season.
Kameido Tenjin Shrine Wisteria Festival 2017
The shrine is not only a place to pray but also a great place to view wisteria In Tokyo. Lovely purple wisteria flowers dangled from trellises, creating a breathtaking atmosphere especially wit the reflection of the blossoms from the water.
Fuji Shibazakura Festival 2017
The Fuji Shibazakura Festival (富士芝桜まつり) or moss phlox festival at Lake Motosuko is one of the most popular event in Japan. Visitors can witness 800,000 "shibazakura" or "moss phlox" blooming in an expansive site at the base of Mt. Fuji.
Hakone Gora Park
Japan's first French style garden which features a large fountain at the center with various seasonal flowers. The azalea flowers around the park are past peak with most of the flowers fallen on the ground. Those that were left however are still very pretty.
Japan Flower Festival 2017
☛ Hitachi Seaside Park Flowering 2017
☛ Showakinen Park Flower Festival 2017
☛ Fuji Shibazakura Festival
☛ Hitsujiyama Park – Shiba Sakura Festival 2017
☛ Bunkyo Azalea Festival (Tsutsuji Matsuri) 2017
☛ Kameido Tenjin Shrine Wisteria Festival 2017
Previous Years:
Spring 2016
Spring 2015
Spring 2014
Spring 2013
Cherry Blossom (Sakura) viewing in Japan
Hanami which literally means "flower viewing" is a Japanese custom of picnicking under a blooming cherry (sakura) or plum (ume) tree.
○ When do cherry trees bloom?
○ How long do cherry blooms last?
○ What are the different varieties of cherry trees?
○ Where are the popular cherry blossom spots?
Sakura 2017
April 06:
Shinjuku Gyoen
Shinjuku Gyoen National Garden (新宿御苑) has more than 1,500 cherry trees of more than 12 varieties which starts blooming from late March to late April and sometimes even last until early May.
April 06: Hibiya Park
Inokashira Park's (井の頭恩賜公園) large pond is one of the favorite sakura spot in Tokyo with its 250 cherry trees lining up its banks.
April 08: Koganei Park
Koganei Park (小金井公園) has about 1,700 cherry trees and it is considered as one of the best 100 Sakura Spots in Japan.
April 10: Inokashira Park
Koganei Park (小金井公園) has about 1,700 cherry trees and it is considered as one of the best 100 Sakura Spots in Japan.
Previous Years:
Sakura 2016
Sakura 2015
Sakura 2014
Sakura 2013

Skiing and Snowboarding in Japan
Winter is the coldest season of the year and it is often characterized by freezing temperature, icy weather, and abundant snow. For ski and snowboard enthusiasts in Japan, winter is also synonymous with the ski season.
○ Travel Agencies and Event Groups in Japan
○ Ski Resorts across Japan
» Madarao Kogen Ski Resort
» Karuizawa Prince Hotel Ski Resort