Silver Mine Lake in Harriman State Park located in New York is a good choice for picnic, fishing, hiking and biking.
Silver Mine Lake Loop Trail is a 3.8 mile looped path around Silver Mine Lake in Harriman State Park located in New York. The trail is rated as moderate and is good for hiking all year through.
We decided to start our hike from the southern end of the parking area. We crossed the bridge, turned left and headed to the Silver Mine Lake.
We then followed the yellow blazers of the Monomine Trail on the right side of the lake and trekked into the woods on a rocky footpath.
As soon as we got into the woods, we were immediately enveloped with the golden colors of fall.
The first part of the trail skirts the lake which provided a stunning view of the nearby mountains with the vibrant autumn colors reflected on the lake.
In a short distance, the trail widens inland to a woods road.
As the trail leaves the lake and turns inland, we continue following the yellow blazers as the path begun to climb.
The William Brien Memorial Shelter located at the top of the rise. Over night camping is allowed on this shelter and it is mostly used by thru-hikers on the Appalachian Trail. This also marks the end of our journey along the Menomine Trail. About 50 feet ahead of the shelter is a junction and we have to turn left into a steep slope on rock step to follow the white-blazed Appalachian Trail (A.T.) and the red-dot-on-white-blazed (like the Japanese flag) Ramapo-Dunderberg Trail (R-D).
The A.T./R-D trails traverses a series of short ups and downs, until in descends between Letterrock and Black Mountains. From here, we turned left onto the unmarked Silvermine Road and followed it downhill.
Silver Mine Road might not be marked with blazers but the road is obvious and easy to follow.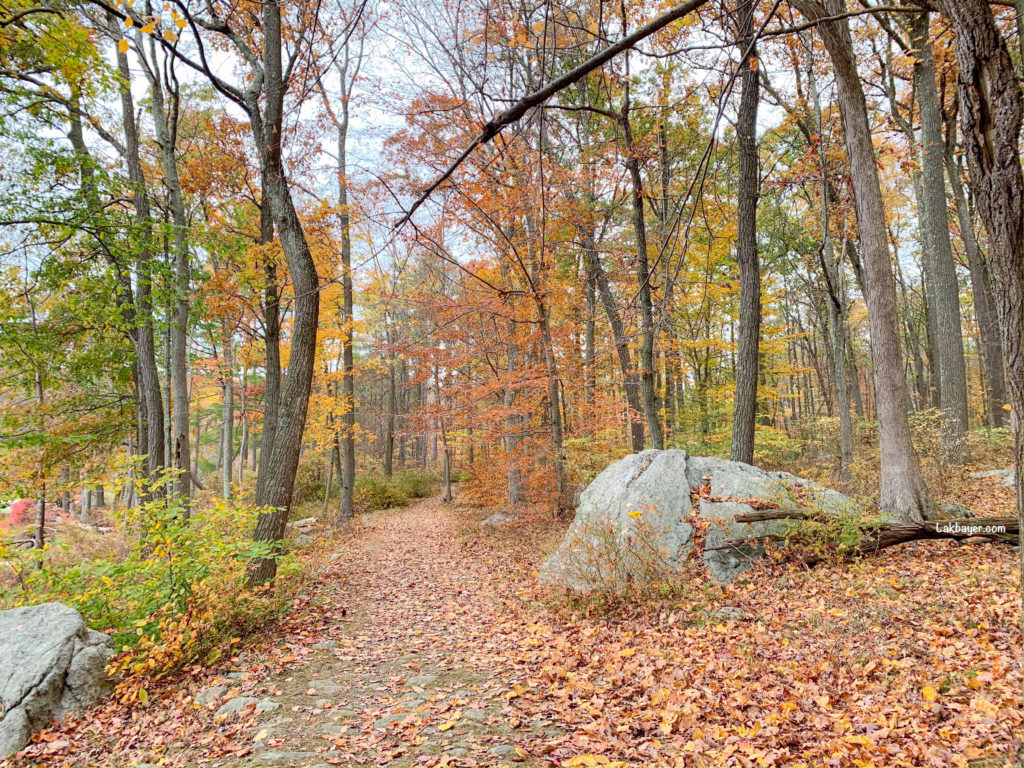 This path leads towards the shore of Silvermine Lake and provide views over the lake on the left.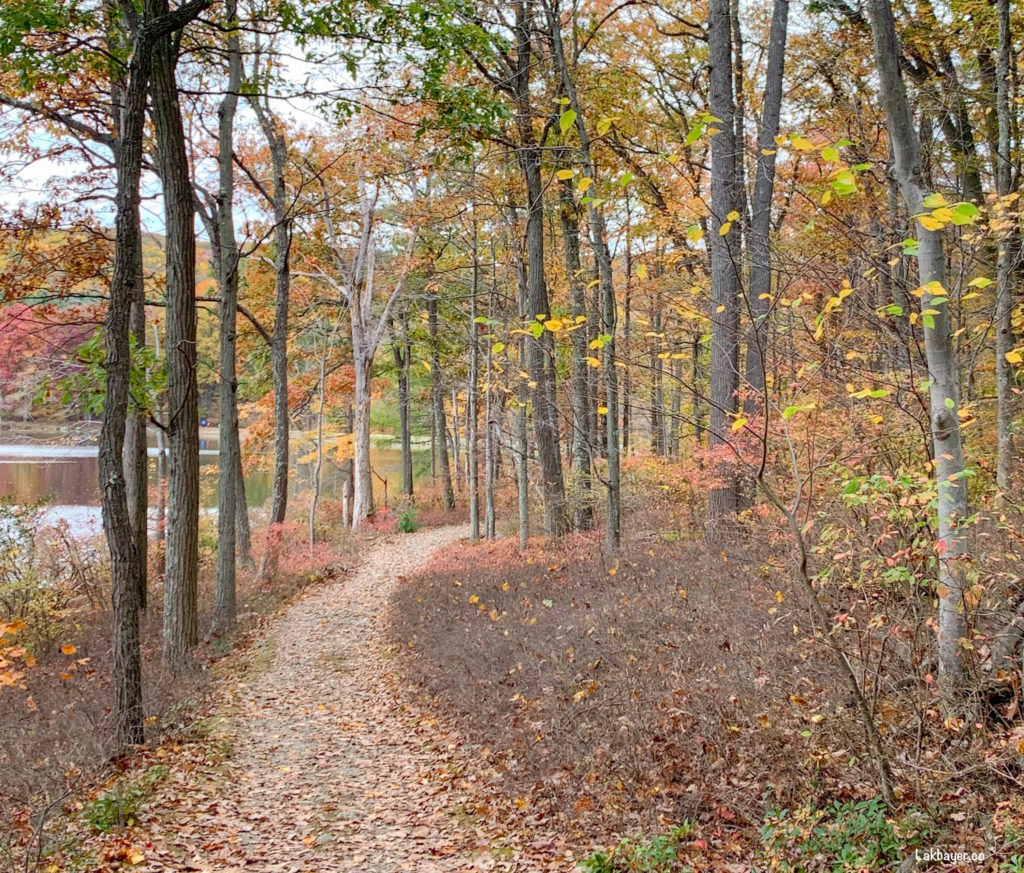 The northern shore of Silver Mine Lake with its magnificent view is simply captivating and eases away all your worries and exhaustion.
We stopped for a while and admire the mesmerizing canvas in front of us.
The gorgeous color of nature together with the cooling temperature is indeed very relaxing.