Visit Date: 11/19/2013 (Best Viewing TIme: late November to early December)
The ginkgo tree, known as 'icho' in Japanese is a prominent tree for autumn colors when its greenish leaves turn into blazing yellow color. It is easily found in temples, urban parks, and along the city streets. It is Tokyo's official tree and its leaf is also used as a symbol of Tokyo.
Among the many ginkgo lined streets in Tokyo, the Icho Namiki (銀杏並木) or Ginkgo Avenue located in Meiji-jingu Gaien Park is most popular during the autumn season – when its 300 meters long ginkgo tree-lined boulevard turns to radiant yellow creating a brilliant landscape.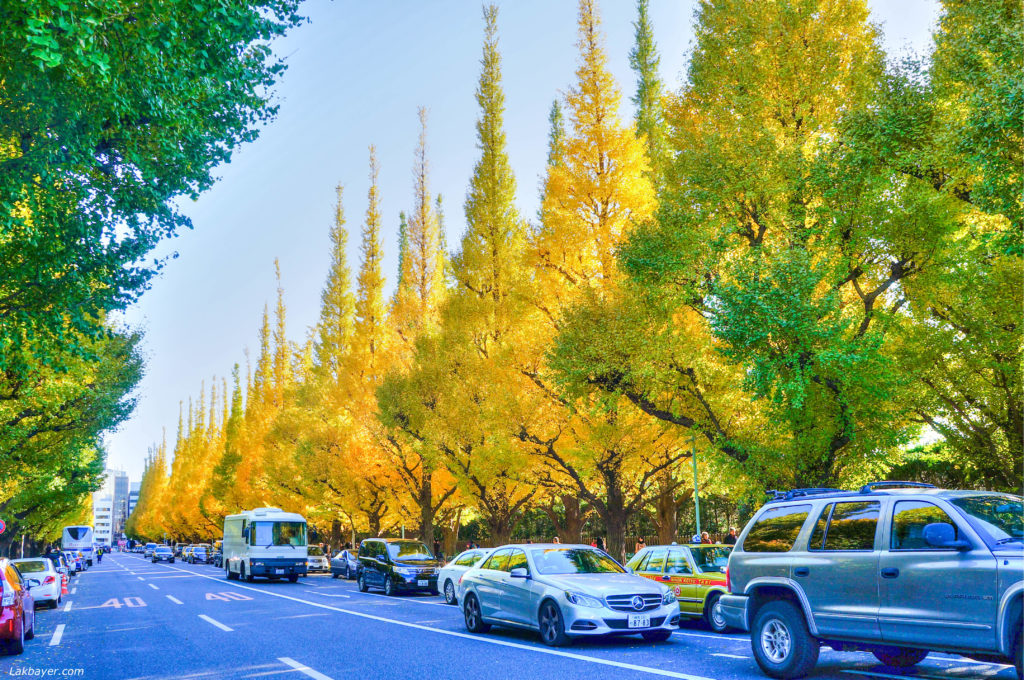 As of today, one side of the massive ginkgo trees are already very golden and mesmerizing visitors of various ages.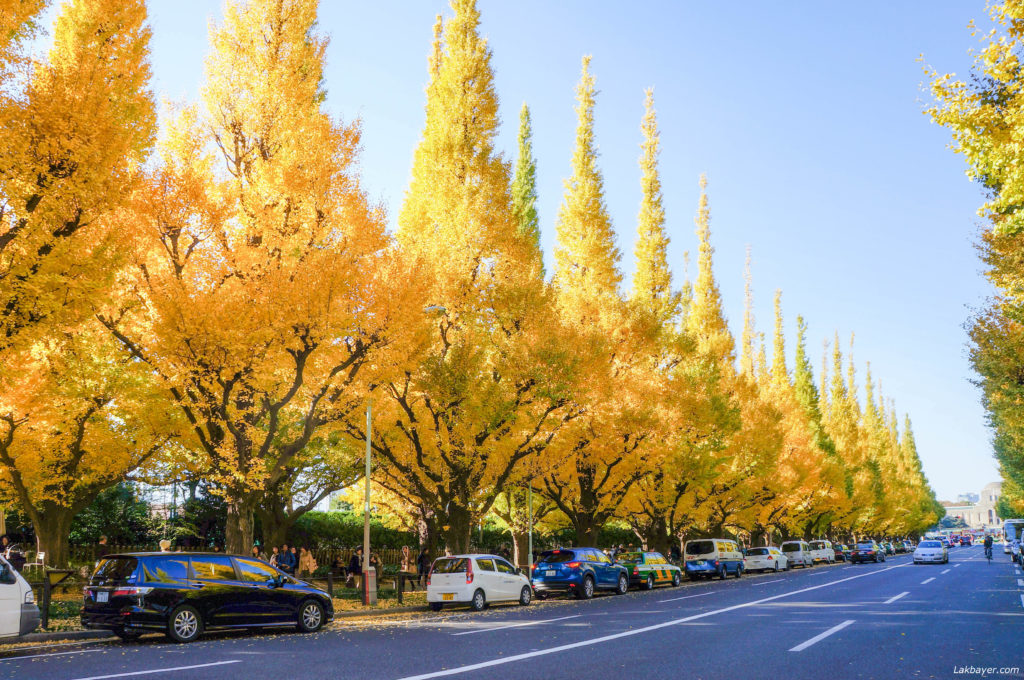 Visitors walking along the avenue are canopied by gorgeous radiant leaves.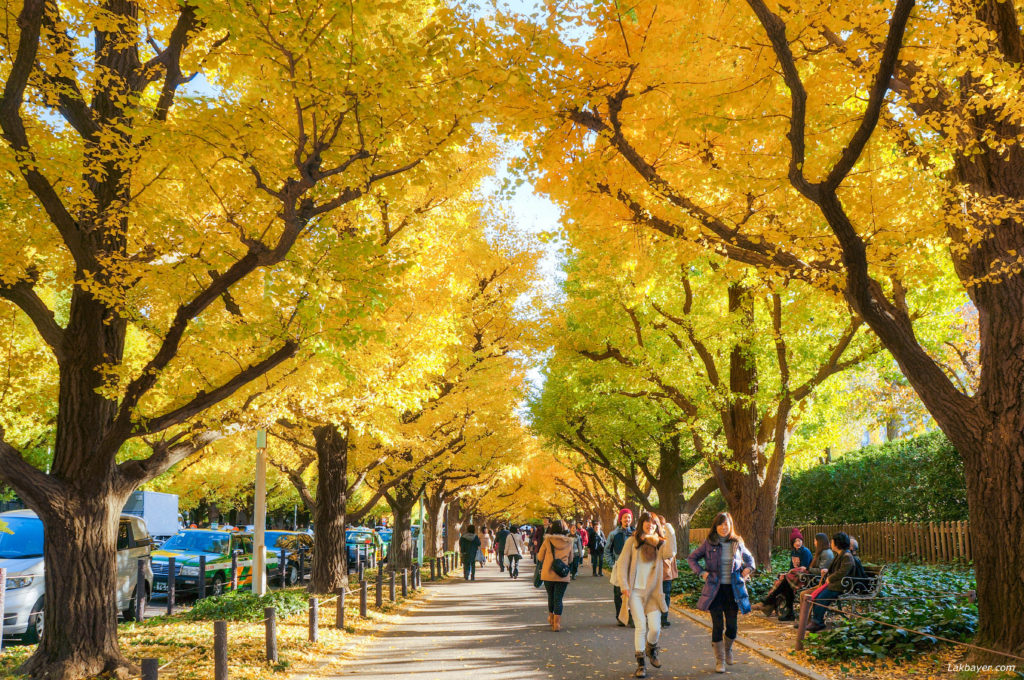 The opposite side however still retains a greenish tint and can be expected to peak in the coming days.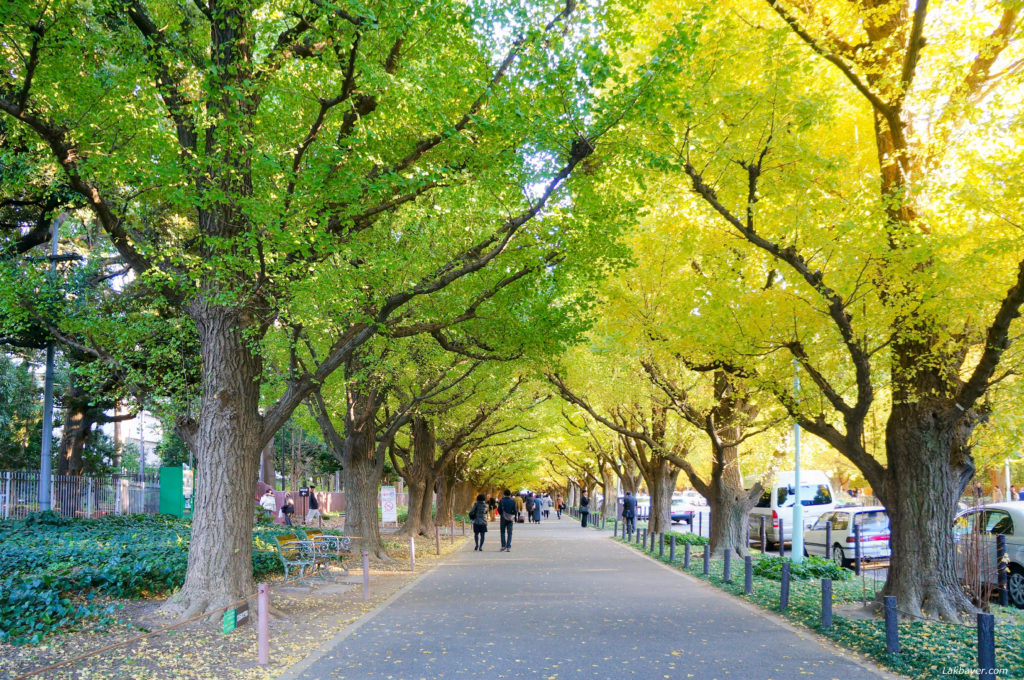 Contrast of the Ginkgo Avenue sides – view near the stadium.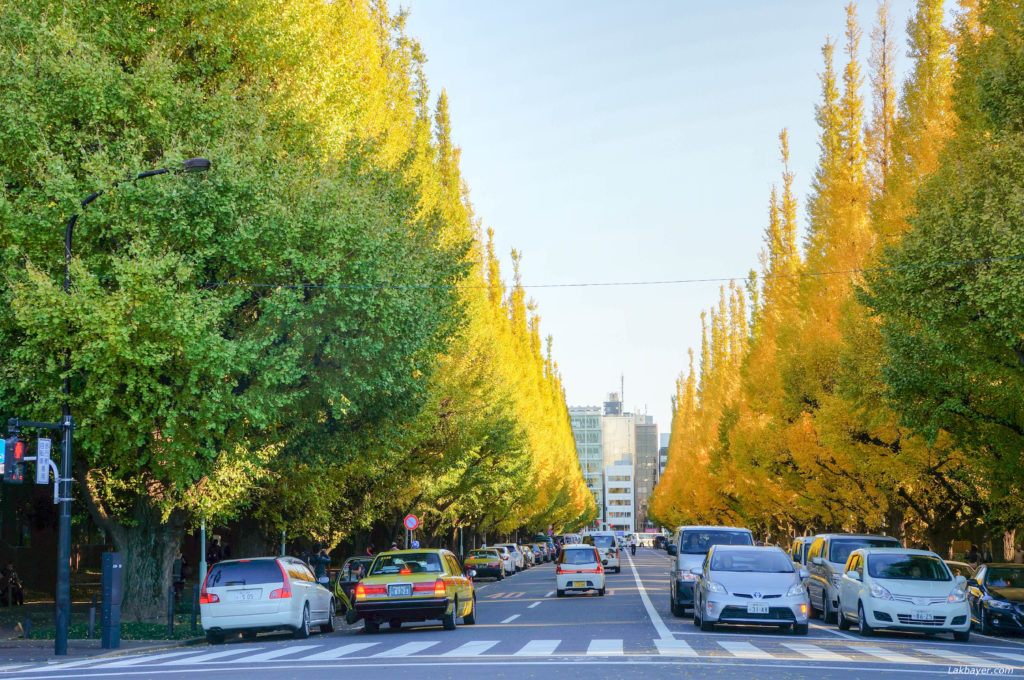 Temporary food stalls and other shops selling noted products from different regions of Japan have been set-up towards the end of the boulevard just outside the stadium.



Useful Info:
Meiji Jingu Gaien Stadium
Address: 1-1 Kasumigaokamachi, Shinjuku, Tokyo 〒160-0013
Nearest Station: Gaienmae Station and Aoyama-Itchome Station
Website Site: meijijingugaien.jp
Inquiries:  03-3401-0312