Visit Date: 03/27/2016 (Best Time: early April)
Inokashira Park is a 43-hectares park located on the western side of Tokyo and sits on both Mitaka and Musashino cities. It is easily accessible via the lively Kichijoji neighborhood. It is estalished in 1917 and it is considered as one of the oldest park in Tokyo.
A large pond stretches across the park which has about 250 cherry trees lining its banks. The branches of the cherry trees spread and reflected over the water creates a stunning view during the cherry blossom season. Visitors can also enjoy the view from the water through the rented paddle and row boats.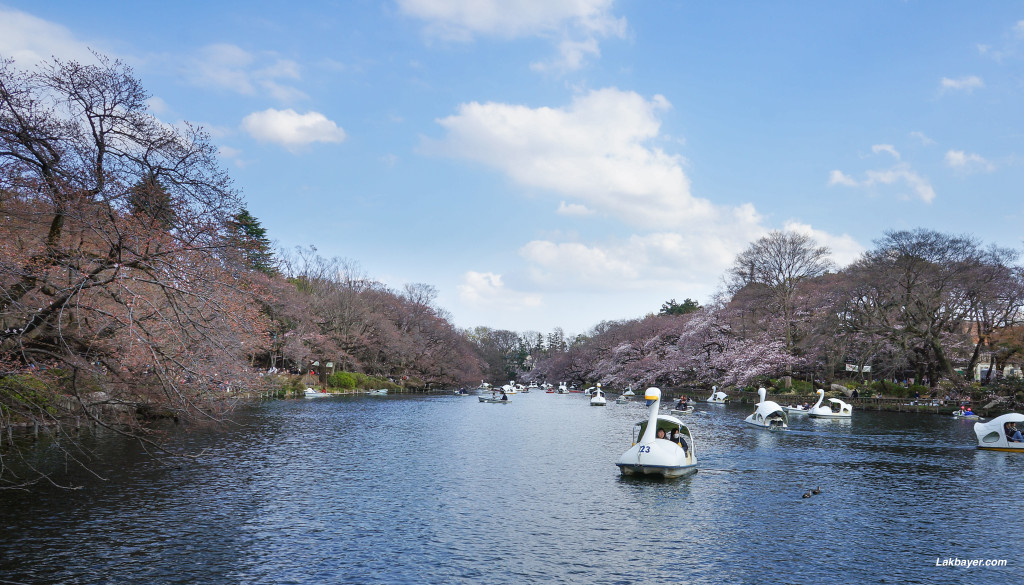 Most of the cherry trees around the park were still a couple more days from opening but there were a few with beautiful blossoms and these trees were expectedly packed with picnicking visitors.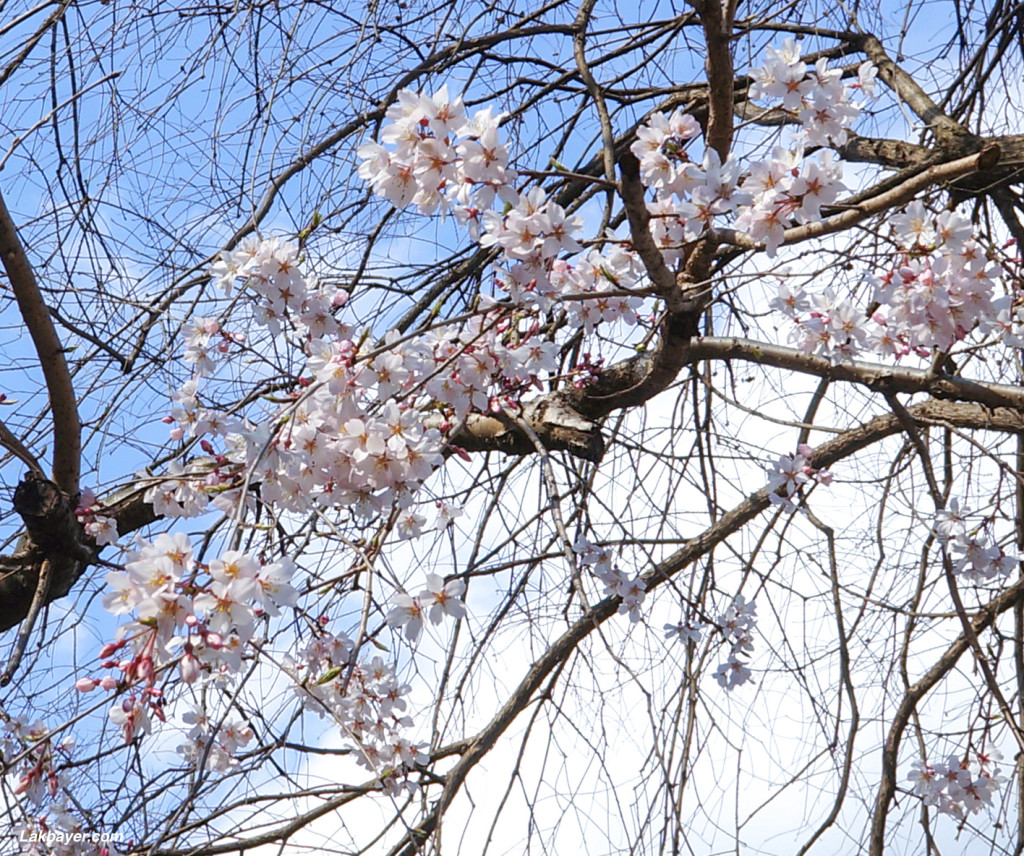 Lovely cherry flowers dangling over the pond.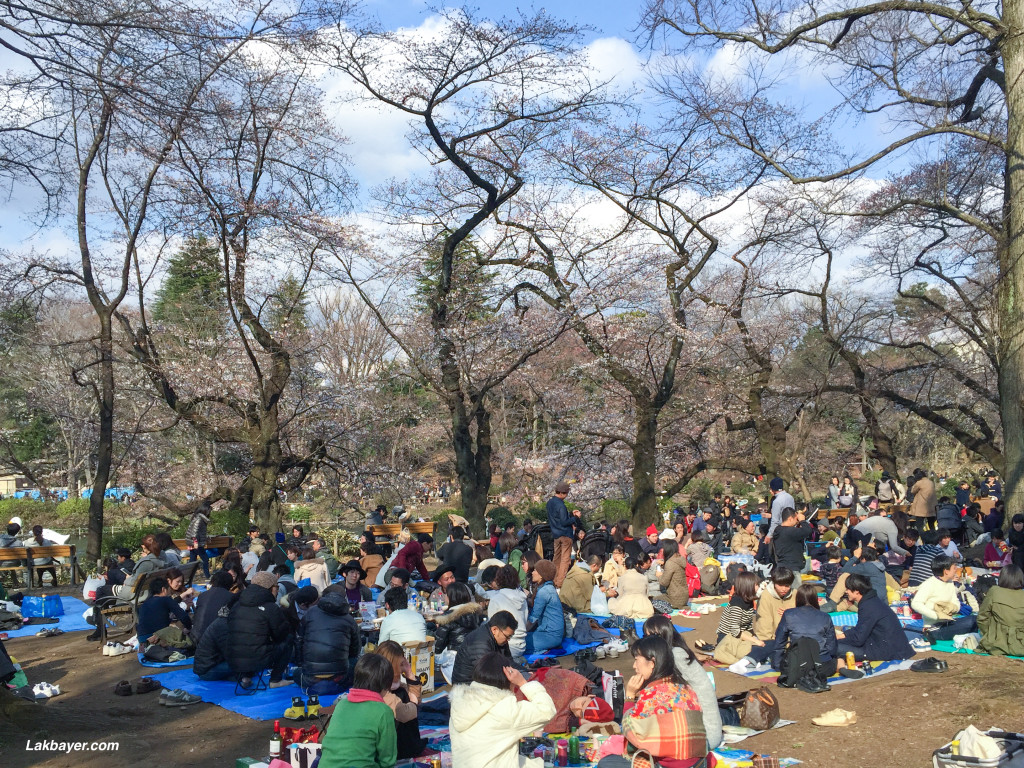 The visitors were taking advantage of the beautiful weather.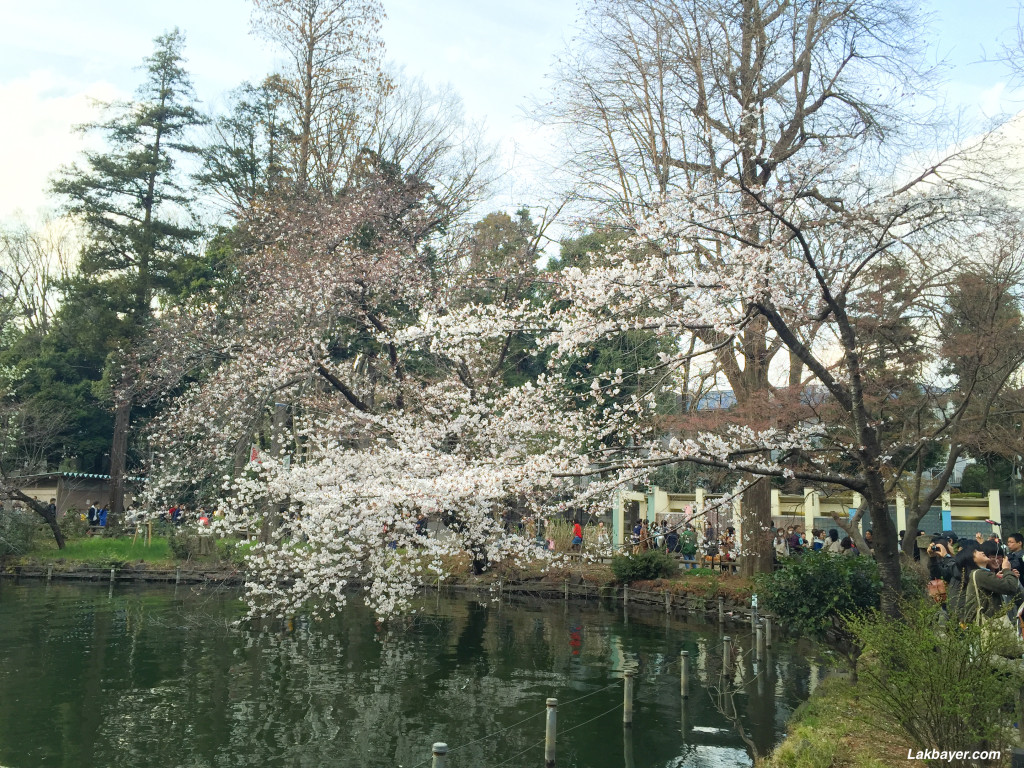 Numerous people gather around the blossoming cherry trees.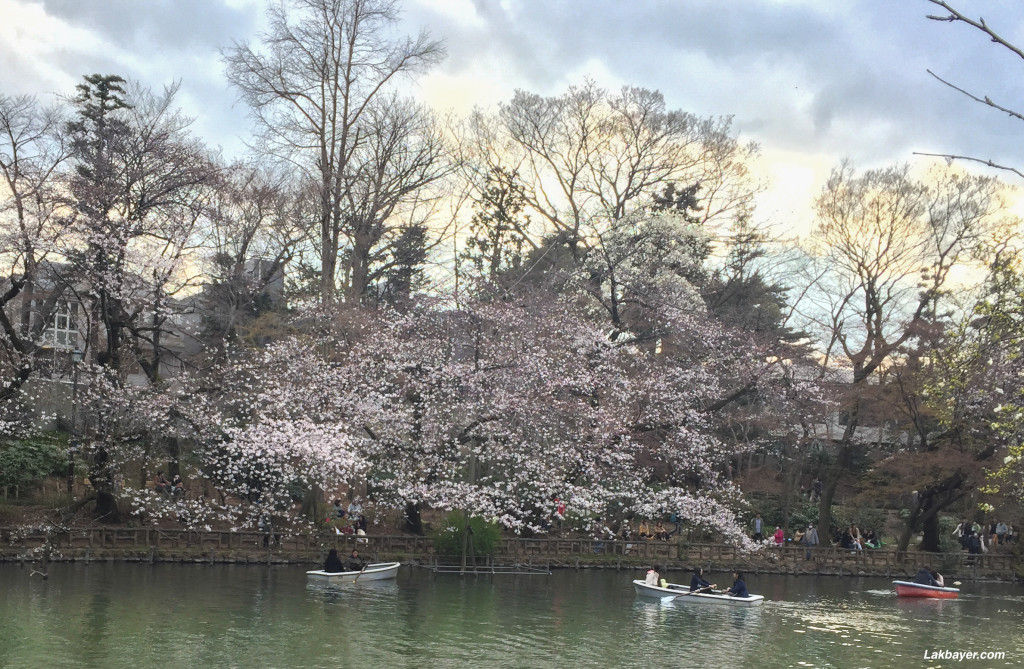 Lots of people out paddling in the pond and enjoying the view from the water.
The park will be lighted until 10pm to allow visitors to enjoy hanami or picnicking longer.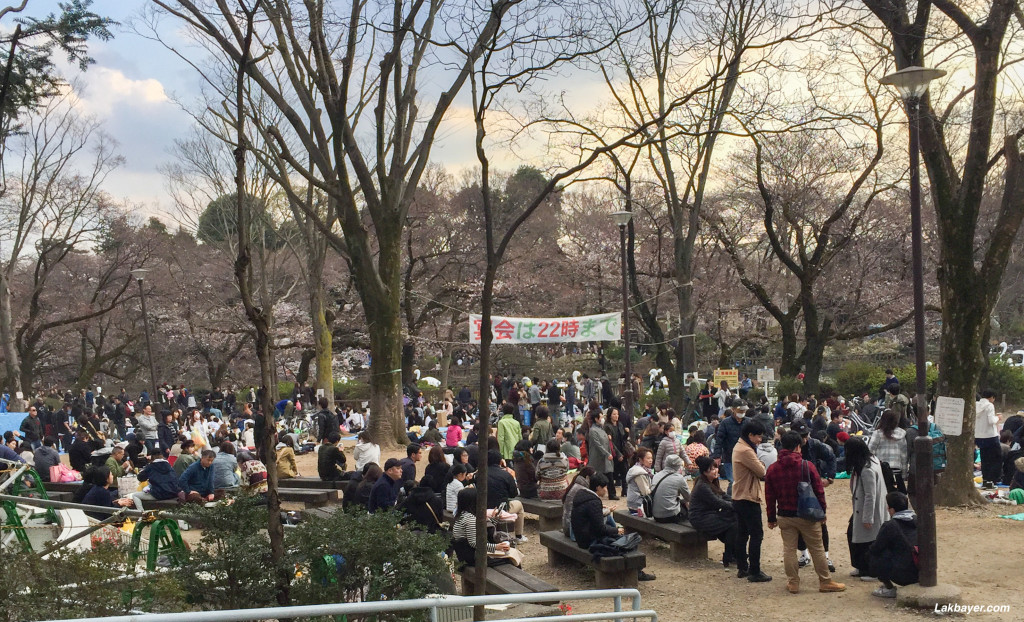 Picnicking visitors near the entrance of the park.
---
Useful Info:
Park Name: Inokashira Park (井の頭恩賜公園 Inokashira Onshi Kōen)
Address: Gotenyama 1-chome, Kichijoji-Minami-cho 1-chome, Musashino City; Inokashira 3/ 4/ 5-chome, Shimo-Renjaku 1-chome, Mure 4-chome, Mitaka City
Contact Information: Inokashira Park Administration
Inquiries:  0422-47-6900
Address: 1-18-31 Gotenyama, Musashino-shi 180-0005
Access:
– 5-minute walk from Kichijoji Station (JR Chuo line, Keio-Inokashira line)
– 1-minute walk from Inokashira-Koen (Keio-Inokashira line)