http://mount-art.co.uk/advent-artists-caroline-walsh-waring/ The spring season in Japan means it is the time for flower viewing. Here are some of the flower festivals held in the country.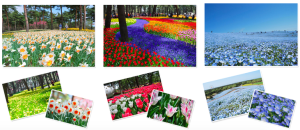 http://beautyandstyleguide.com/anti-aging-skincare-recommendations-that-work/lipstick.JPG Hitachi Seaside Park Flowering 2015
March 21 to May 17, 2015
The 190 hectares park features variety of plants and flowers all year round making it a good destination not only during spring but the rest of the seasons.