Chidorigafuchi is a moat located northwest of the Imperial Palace. The cherry trees of over two hundred which are planted along the 700 meter pedestrian path are in full bloom despite the strong rain & wind yesterday and are expected to stay at their peak over the next few days. Trees are also illuminated at night from 18:00 to 22:00 until April 6th.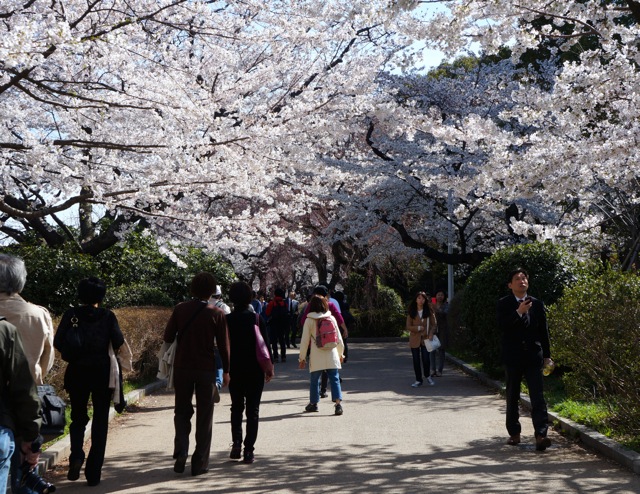 Chidorigafuchi walkway canopied with flowering cherry trees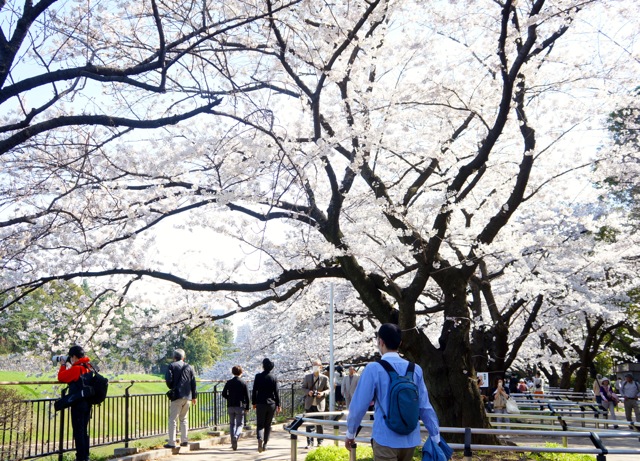 Hanami area in the opposite end of Chidorigafuchi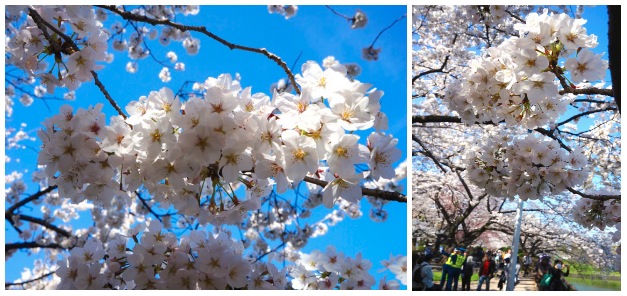 Sakuras in full bloom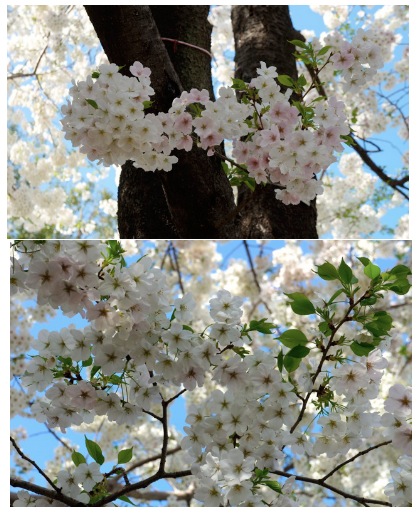 Oshima sakura in Chidorigafuchi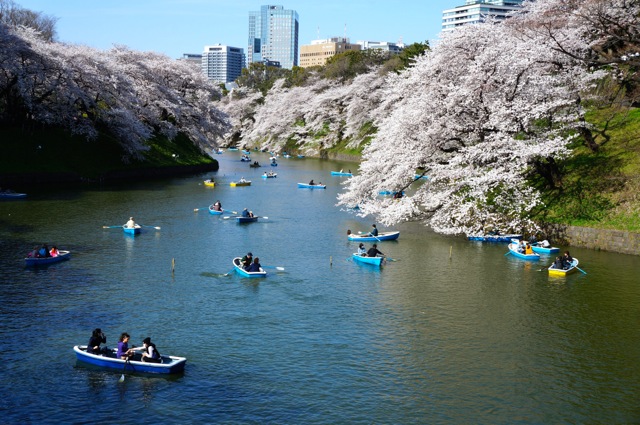 Row boats available at Chidorigafuchi for ¥800 for 30 minutes or ¥1,600 for 1 hour.