One of the surviving gardens from the Edo period and one of Tokyo's oldest and best preserved Japanese garden. Koishikawa Korakuen Gardens also provides visitors with gorgeous cherry blooming trees. It features beautiful weeping cherry trees around the garden's entrance gate and several Someiyoshino Sakura near the pond.
Please note however, that some parts of the pond and several structures and walkways in the park are under renovation and may have certain impact on the view.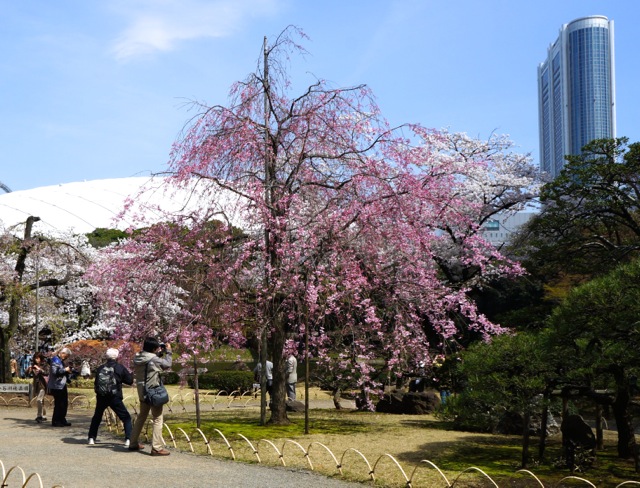 Visitors taking photoi of the Weeping Cheery tree near the garden entrance.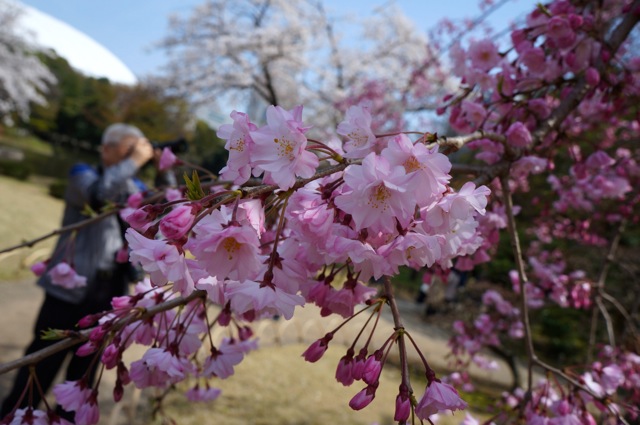 Weeping Sakura upclose.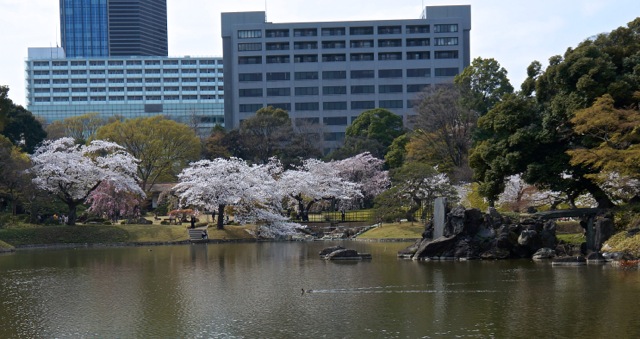 Someiyoshino Sakura near the pond area.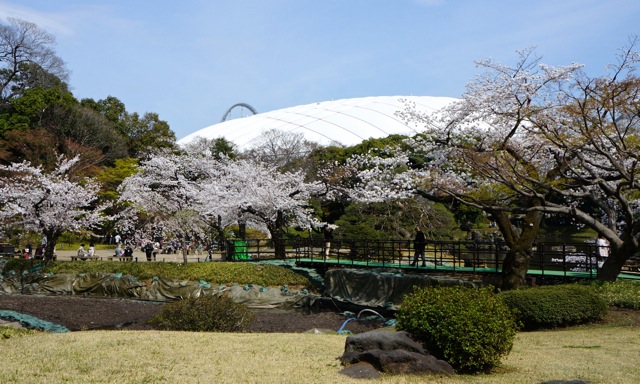 Cherry trees in full bloom in Koishikawa Korakuen Gardens with Tokyo Dome in the background.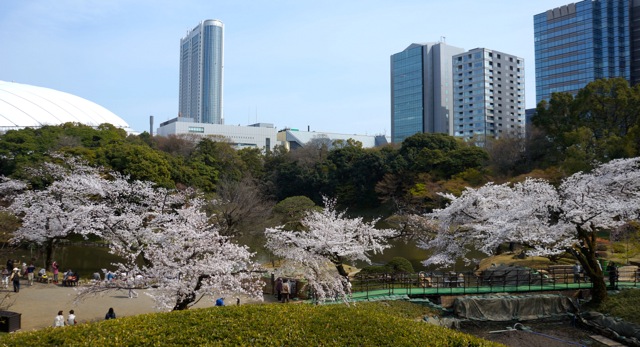 View of the sakura from one of the higher viewing spot in the garden.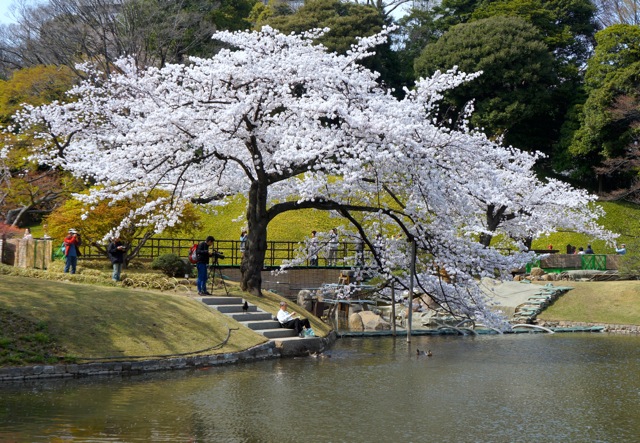 Visitor feeding the ducks in Koishikawa Korakuen Gardens.

Ongoing construction in Koishikawa Korakuen.

Parts of the pond are also under renovation.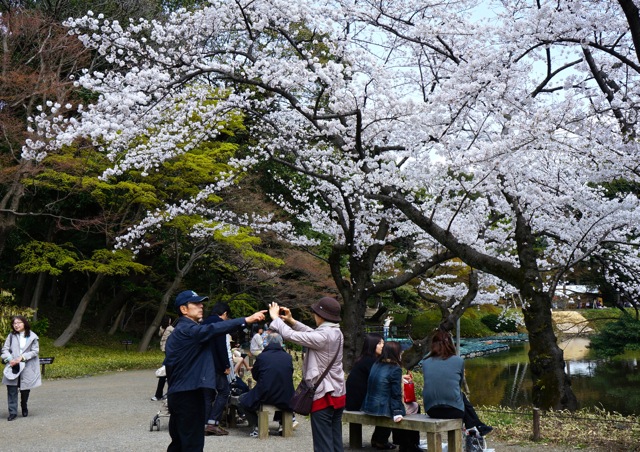 Visitors enjoying the view under the sakura trees.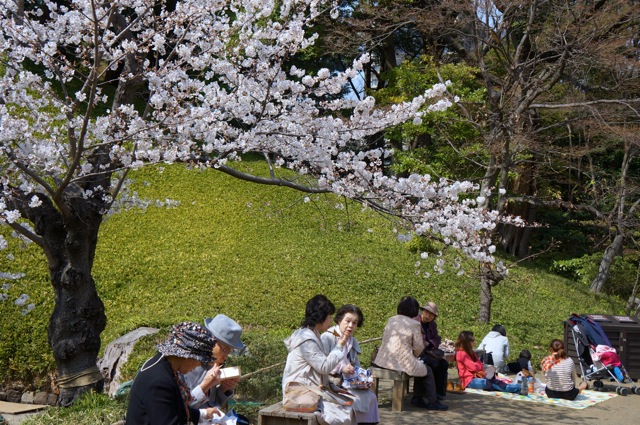 Hanami in Koishikawa Korakuen.