Visit Date: 12/07/2016 (Best viewing Time: mid November to early December)
Koishikawa Kōrakuen (小石川後楽園) is one of the oldest and best preserved parks in Tokyo and one of the surviving gardens from the Edo period. It provides one of the most pleasing autumn viewing spot in the city.
During this week, the autumn colors in the park are already past peak but are still beautiful.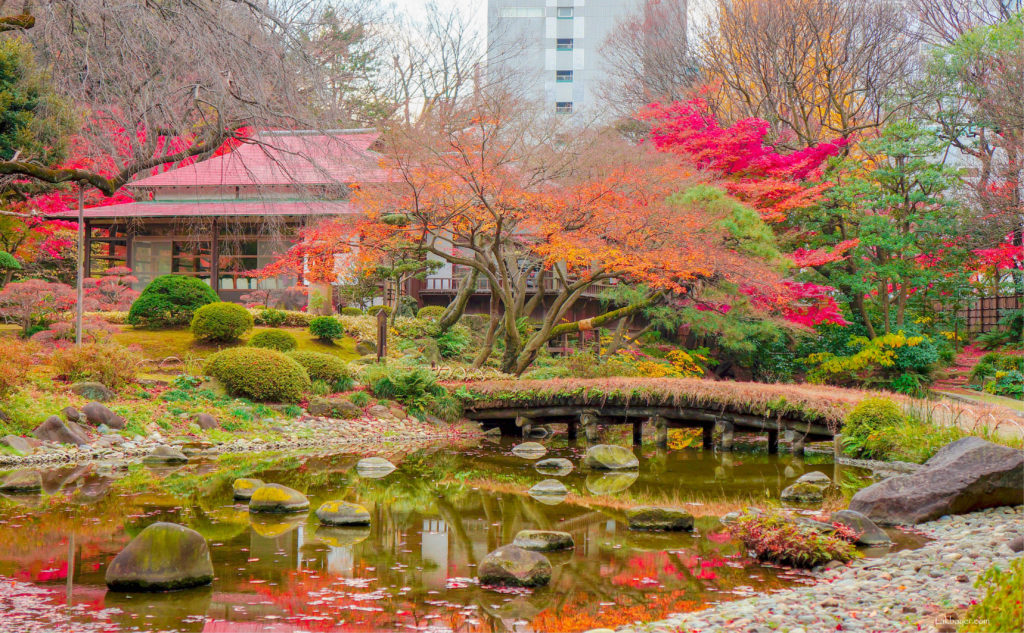 The maple tree near Togetsukyo Bridge has lost most of its leaves but the area is still gorgeous.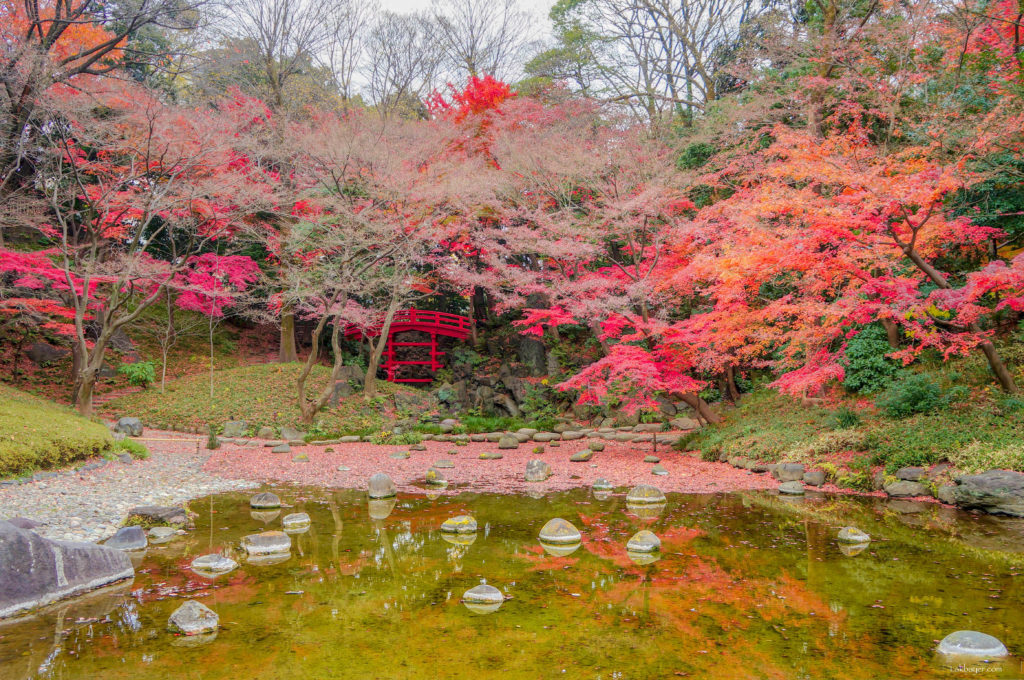 View of the Oigawa River with most of the maple trees with leaves shed. But the fallen leaves on the river creates a beautiful scene.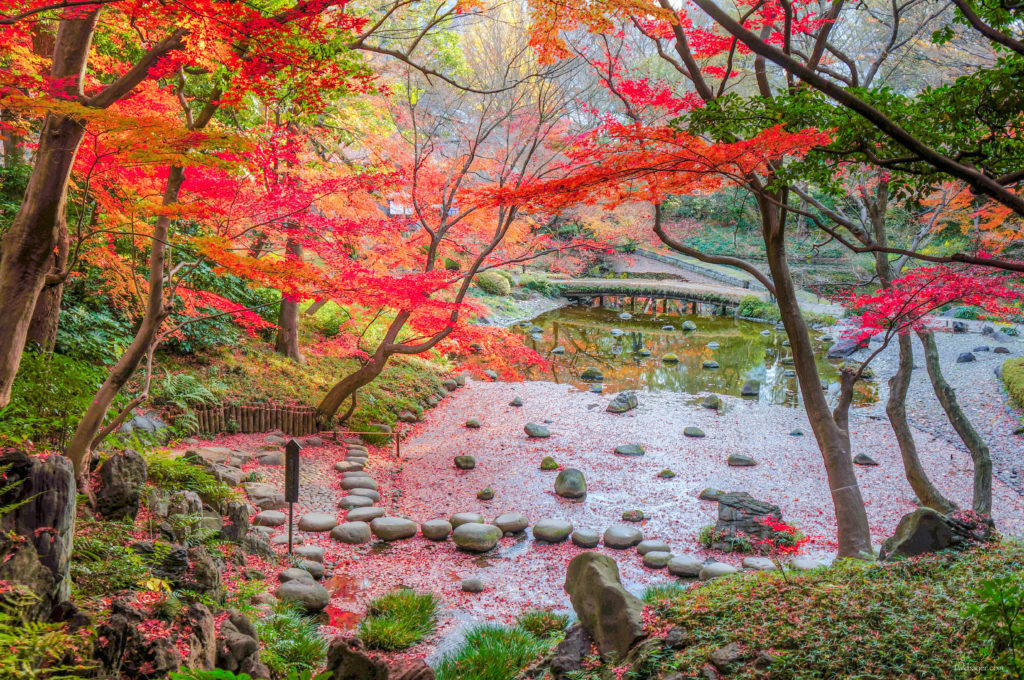 View from the Engetsukyo Bridge.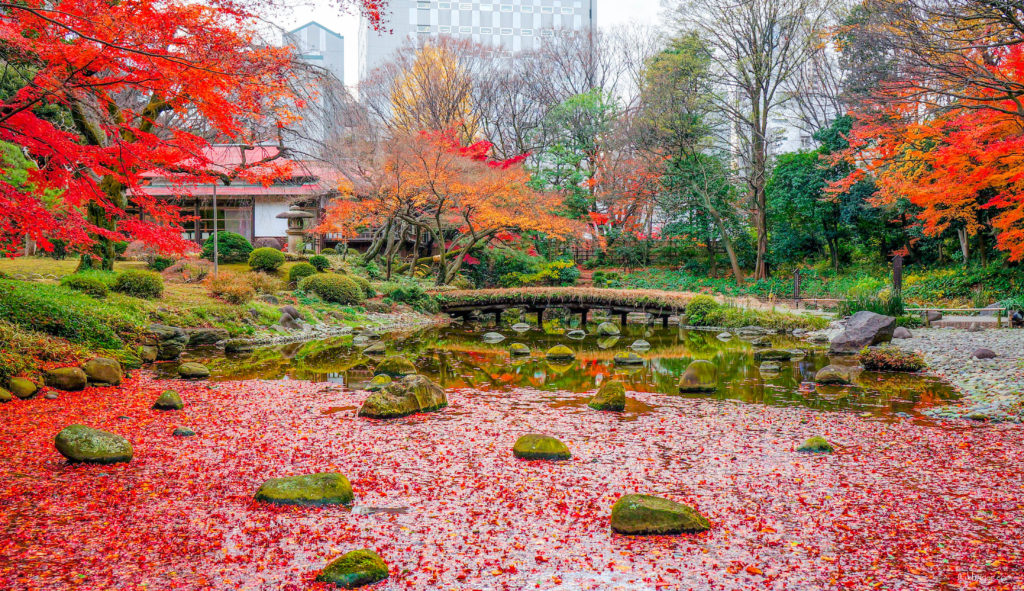 Countless fallen maple leaves floating on the Oigawa River.
 Charming canopy of maple leaves near the pine grove.
---

Useful Info:
Koishikawa Kōrakuen Garden
Address: 1-6-6 Koraku, Bunkyo-ku, Tokyo 〒112-0004
Inquiries: 03-3811-3015
Hours: 9:00 – 17:00 (entry until 16:30)
Admission Fee: ¥ 200
Child: Free
Adult: ¥ 300
Senior: ¥ 150
* Children are primary school children or younger.
* Senior citizens are persons aged 65 or over.
* Free of charge for junior high school students living or attending school in Tokyo.
Access: Iidabashi Station
▸ Toei Oedo Line – Exit E-06 (3 minutes walk)
▸ Shinjuku-Gyoenmae Station Exit 1 (5 mins walk)
▸ Tokyo Metro Tozai, Yurakucho, and Namboku Lines – Exit T-06, Y-13, N-10 (8 minutes walk)
▸ JR Sobu Line (8 minutes walk)