The Fuji Shibazakura Festival (富士芝桜まつり) or moss phlox festival at Lake Motosuko is one of the most popular event in Japan. About 800,000 five-petaled moss phlox of about seven varieties bloom in about 2.4 hectares field, creating a beautiful bright floral carpet under the foot of Mt.Fuji. These shibazakuras grow in white, fluorescent pink, red, rose pink, deep mauve, and white.
2017 Season: April 15 – May 28, 2017
The moss phlox which is native to North America is called shiba-zakura (or lawn cherry in Eglish) because its flowers resembles to cherry blossoms, where both have five petals, and it is a creeper plant that covers the ground like a lawn.
---
05/07/2017: Almost all of the shibazakura flowers are in full bloom and at their best viewing. Despite the cloudy weather, Mt Fuji presented itself the entire day, creating a breathtaking landscape which indeed leaves an unforgettable memory.
The cherry trees around the resort were also in full bloom, providing a complete experience of sakura and shibazakura.
Sakura and shibazakura flowers reflected on the Ryujin pond.
Food stalls, Japanese tea, limited delicacies like Fujiyama cookies, Fuji Shibazakura Bean Buns, Sakura Leaf Rice Cakes, and more as well as photo souvenir areas are also available for the visitors.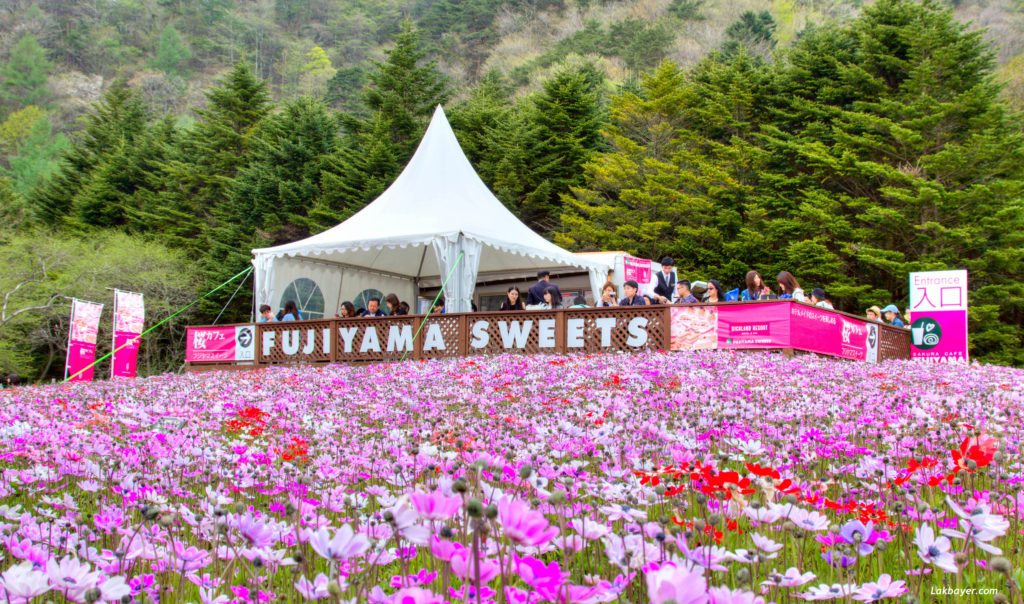 A cafe selling sakura themed and flavored delicacies.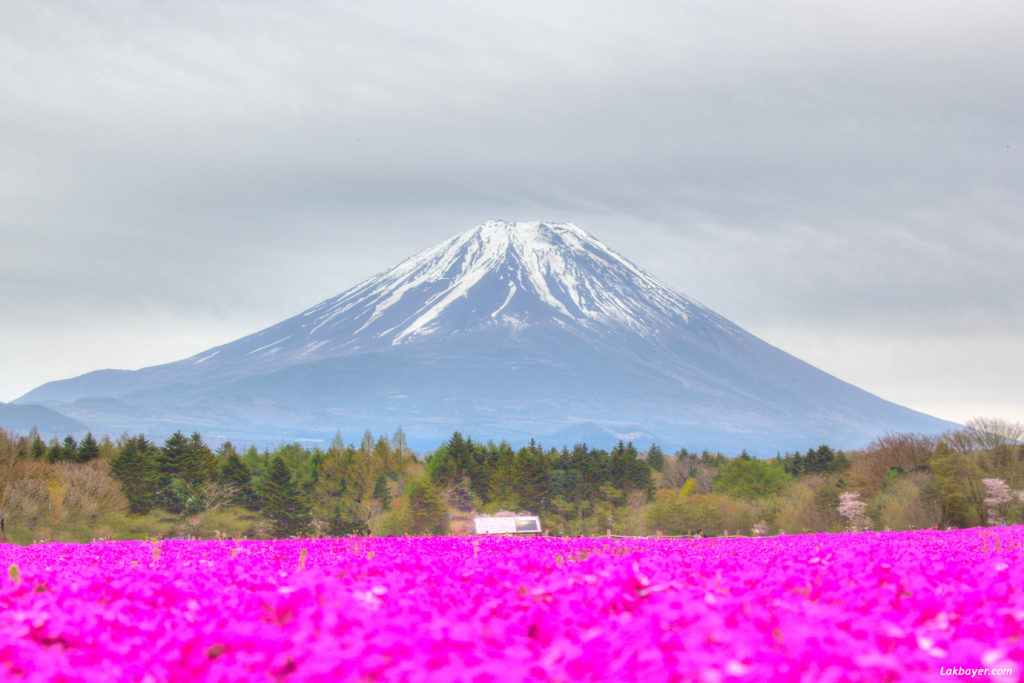 Bright pink moss phlox with the majestic Mt. Fuji in the backdrop.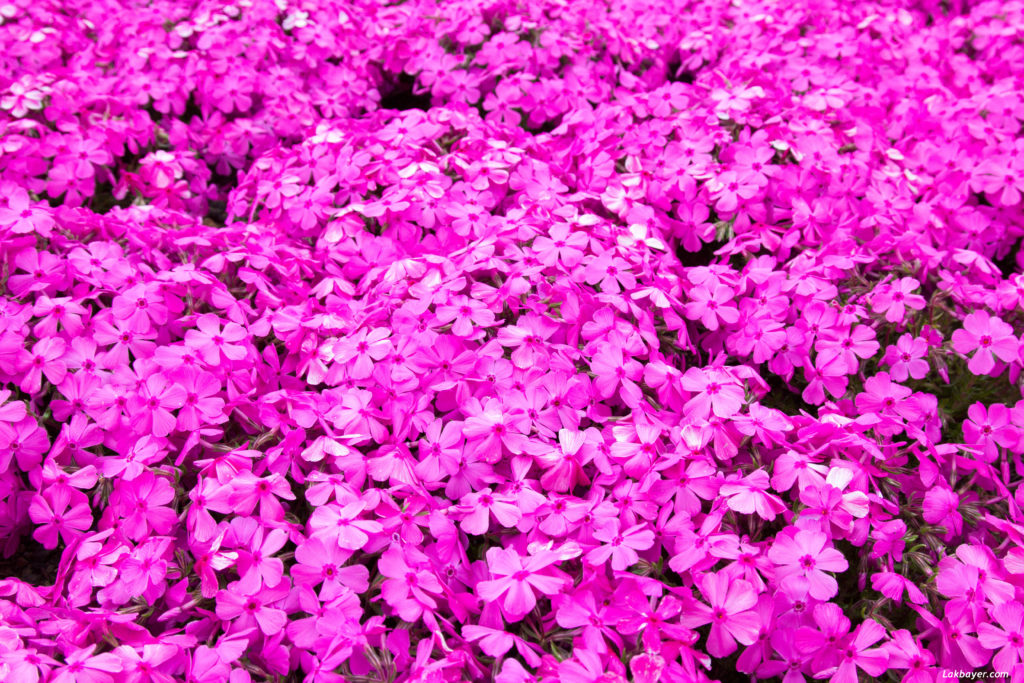 A closer look at the McDaniel's Cushion shibazakura.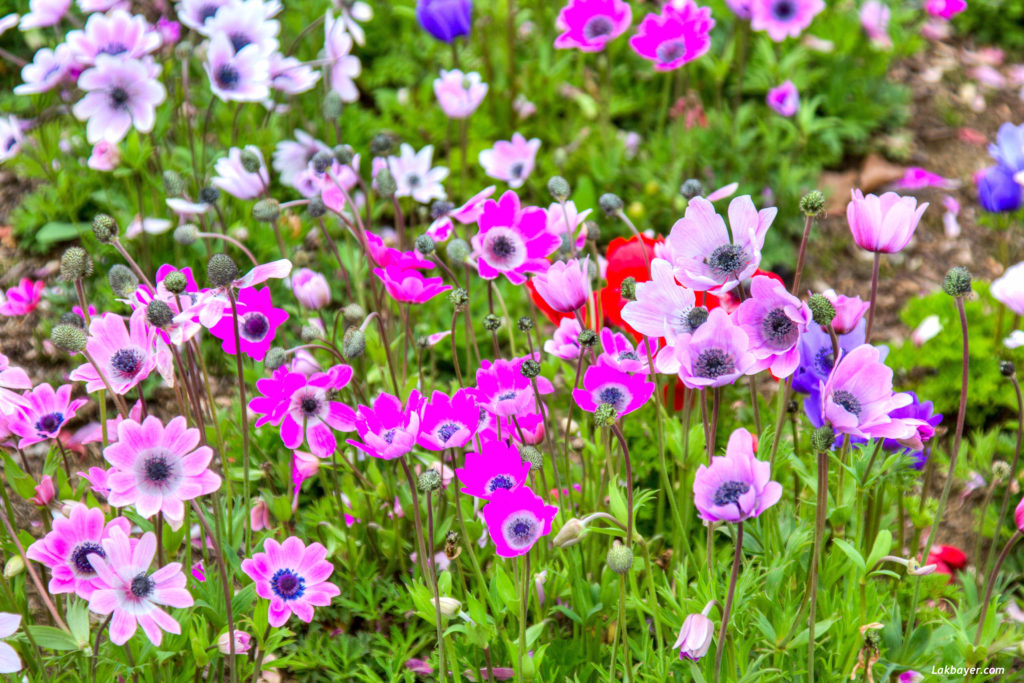 The anemone flowers were also in bloom.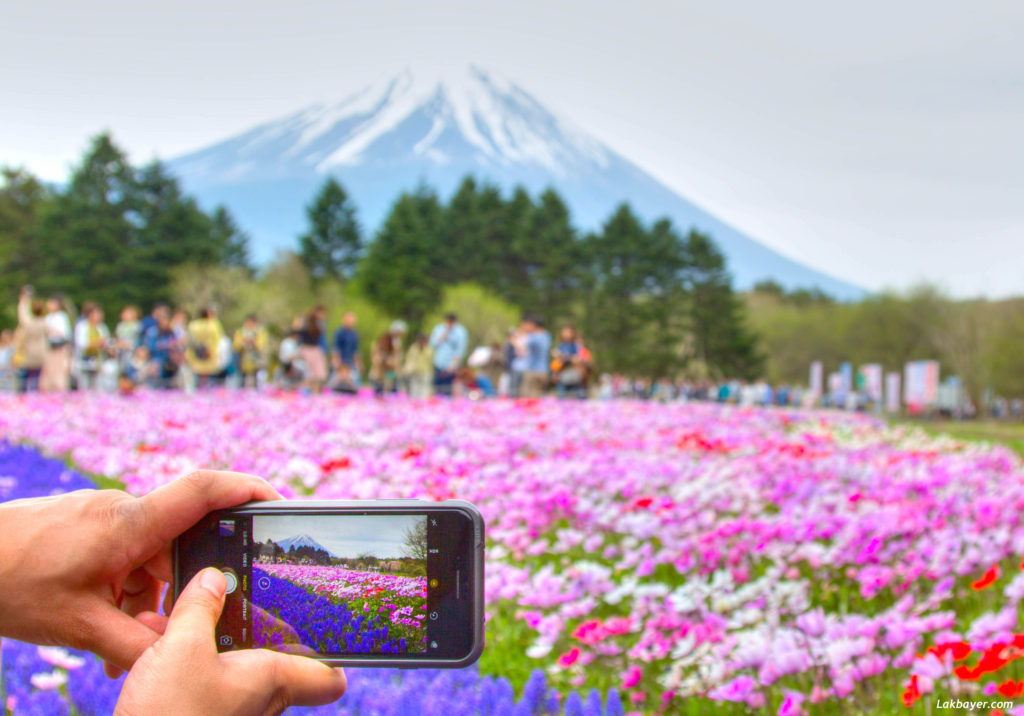 Anemone flowers and Mt Fuji.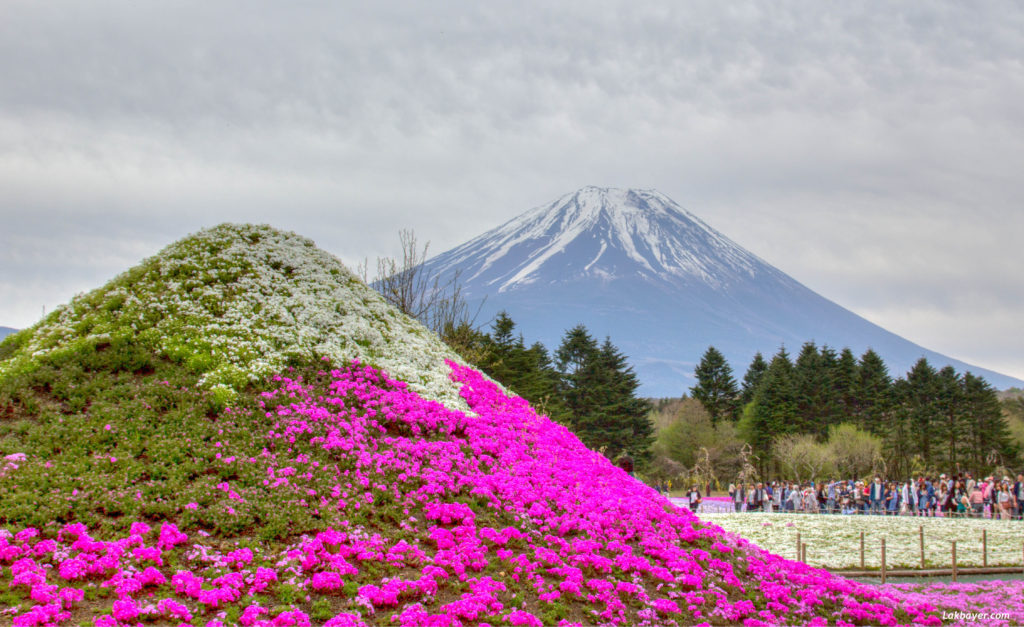 Shibazakura mound in the shape of Mount Fuji located in front of the Panorama Plaza viewing deck.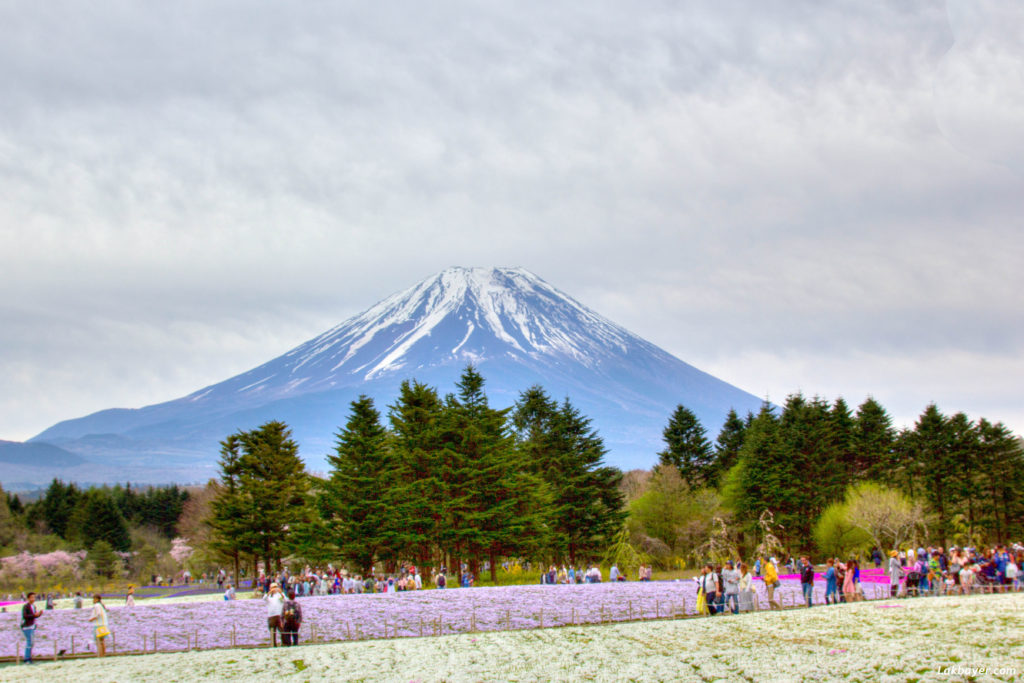 Mont-Blanc and Oakington Blue-Eyes shibazakura carpet.
Accessibility
By Train
To get to the festival, visitors can take the JR Chuo Line direct limited express trains from Shinjuku station to Otsuki station (61 minutes, ¥2,770) then head to Kawaguchiko station via the Fujikyuko Line (48 mins, ¥1,140). There are also direct limited express trains from Shinjuku to Kawaguchiko during weekends (132 mins, ¥2,980). Visitors taking a direct trip (not alighting at Otsuki station) can obtain ticket from the train conductor or settle the fare upon getting off in Kawaguchiko station.
There are special shuttle buses operated hourly between Kawaguchiko station and the resort (35 mins, ¥2,000 – includes roundtrip fare and festival entrance).
By Bus
Fujikyu direct buses are available from Shinjuku station to Fuji shibazakura festival venue (2 hrs & 30 mins, ¥2,200). Alternatively, there are direct buses from Tokyo station to Kawaguchiko station (2 hrs & 50 mins, ¥1,700).
Keio Bus also operate direct buses from Shinjuku station to Kawaguchiko Station (1 hr & 45 mins, ¥1,750).
Addtional Info
Contact Info:

Address: 212 Motusu, Fujikawaguchiko, Minamitsuru Yamanashi, JAPAN




Telephone: 055-589-3031


Website: www.shibazakura.jp

 Event Date:

 April 15 – May 28, 2017 | 8:00 to 17:00

 Admission:

General                                     Groups


Adult: ¥600                               Adult: ¥500




Child (3-15): ¥250                     Child (6-15): ¥200