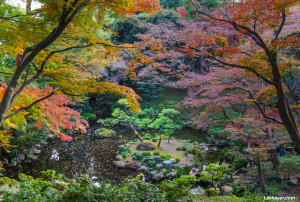 11/29/2015 Autumn 2015: Tonogayato Garden
A traditional Japanese garden in Kokubunji, Tokyo with landscape incorporating valleys, terrace cliffs, steep slopes, pond, bamboo forest and waterfalls. The autumn colors around the park are quite lovely despite the cloudy and warmer than average temperatures over the last couple of weeks.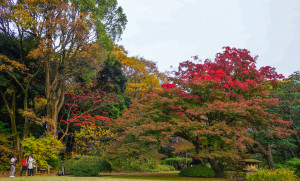 11/22/2015 Autumn 2015: Rikugien Garden
The garden is famed as one of the most beautiful traditional Japanese garden in Tokyo. Today, most of the trees around the park are still green but there are some areas showing a mix of colors.


 11/03/2015 Autumn 2015: Chureito Pagoda
The Chureito Pagoda which is a part of the Arakura Sengen Shrine in Fujiyoshida was built in 1958 to enshrine about 960 citizens who died in the wars which occurred after 1868. The spot provides spectacular view of Mt. Fuji amidst the gorgeous fall colors.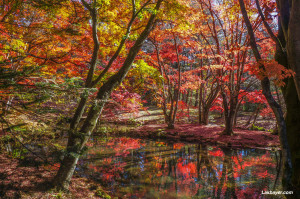 11/01/2015 Autumn 2015: Karuizawa
Gorgeous autumn hues in Karuizawa, an upmarket mountain resort situated at the foot of the active volcano, Mt. Asama in Nagano Prefecture.

10/09/2015 Autumn 2015: Showa Kinen Park
The park started to show autumn colors, although still at the very early stage.