Visit Date: 03/31/2016 (Best Time: early to mid April)
Showa Kinen Park is located at the western suburbs of Tokyo, just about 60 minutes away from Tokyo station. The 163 hectares park located in Tachikawa used to be a Japanese military airbase and part of the airfield was established as a national park in 1983 as part of a project to commemorate the emperor's Golden Jubilee.
The park has about 1,500 cherry trees located in 2 areas: one is in the Flower Tree Garden which is located to the east of Waterfowl Lake near the Nishi-Tachikawa Gate and the other is to the west of "Open Field". The latter is the best spot for hanami parties.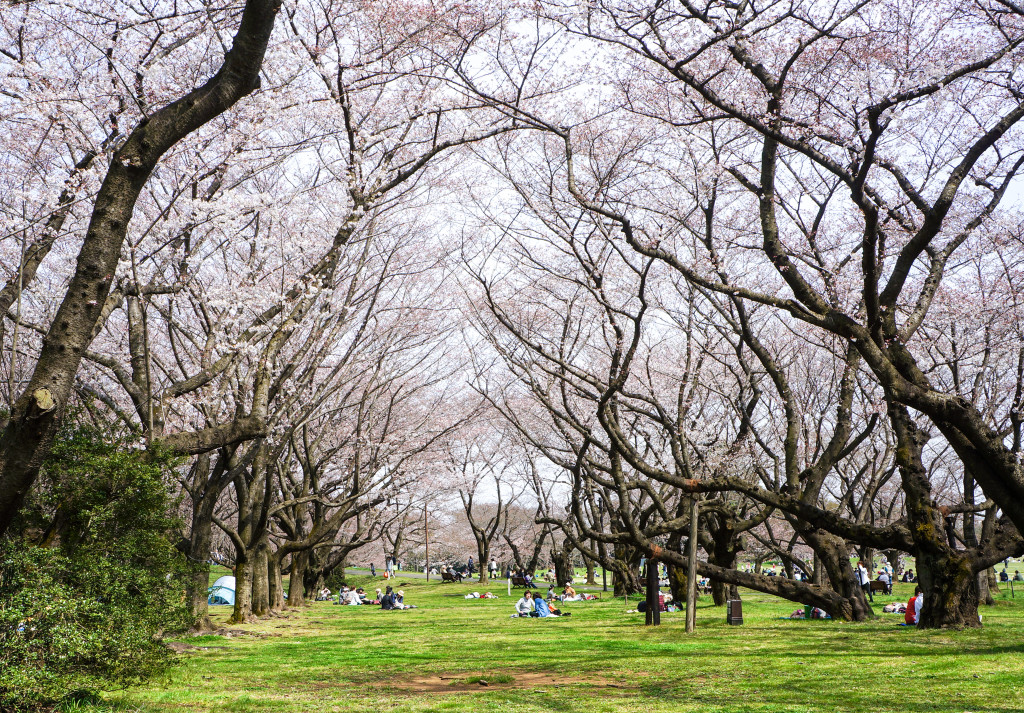 The cherry trees create a wonderful canopy conducive for picnic and other activities.