Visit Date: 11/17/2014 (Best viewing Time: early November to early December)
Showakinen Park (officially known as Showa Commemorative National Government Park 国営昭和記念公園) is located in Tachikawa, which is only a little over 30 minutes by train from Shinjuku station. With its about 163 hectares land area, the park includes sport fields, barbecue pits, a boating pond, pools, and different magnificent gardens that blooms at various time throughout the year.
Visitors to the park can choose to get off from several stations and we chose the Nishi-Tachikawa station as it is only less than five minutes walk to the entrance gate.
The koyo season around the park usually tends to begin earlier than most of the Tokyo parks, which starts around late October and peak either mid or late November. The colors in this entrance however is still very green, only few trees have changed color.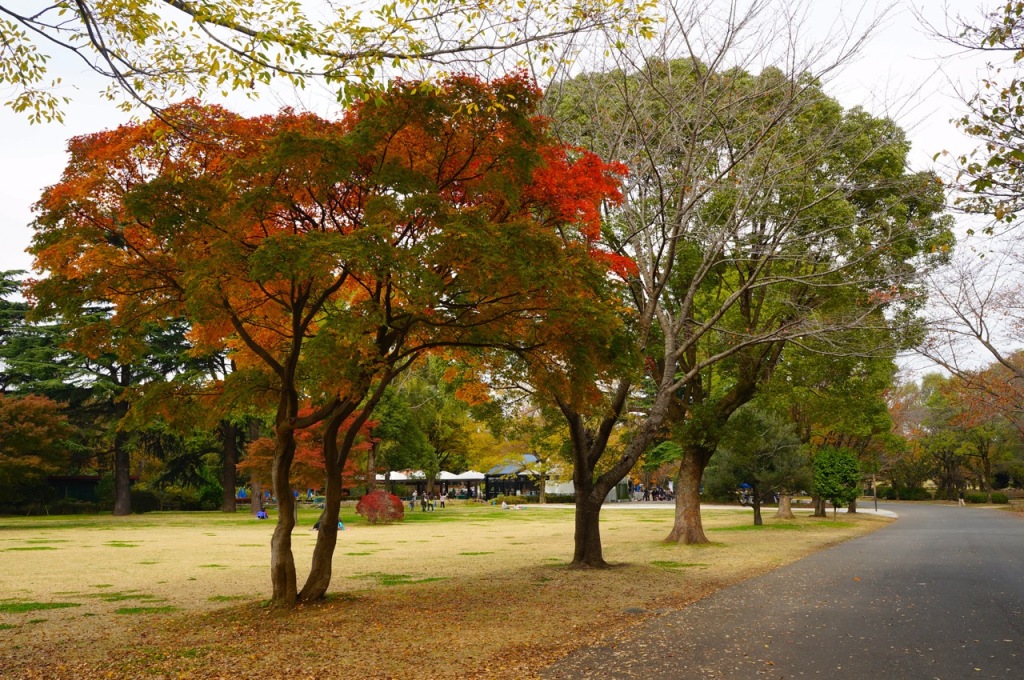 Maple tree with orange, green, and red leaves along the path to the park's open field.
Continue reading Autumn 2014: A walk around Showa Kinen Park