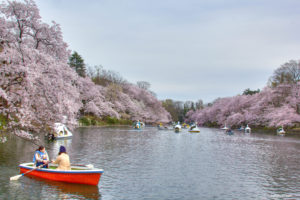 04/10/2017 Sakura 2017: Inokashira Park
Inokashira Park (井の頭恩賜公園) has a large pond which is one of the favorite sakura spot in Tokyo with its 250 cherry trees lining up its banks.

 04/08/2017 Sakura 2017: Koganei Park
Koganei Park (小金井公園) has about 1,700 cherry trees and it is considered as one of the best 100 Sakura Spots in Japan.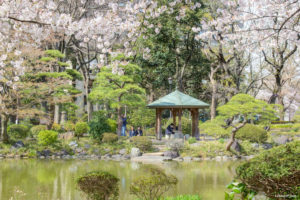 04/06/2017 Sakura 2017: Hibiya Park
Hibiya Park (日比谷公園) is a 16 hectares park that sits in front of the Imperial Palace. Its location makes it a good hanami spot for employees working nearby who wish to go for a quick hanami lunch break..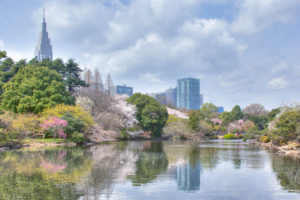 04/06/2017 Sakura 2017: Shinjuku Gyoen
A 43-hectares park located on the western side of Tokyo. A large pond lined with cherry trees on its banks creates a stunning view during the sakura season.