Kameido Tenjin Shrine (亀戸天神社) is a Shinto shrine located on the east side of Tokyo in Koto ward. It is not only a place to pray butalso a great place to view wisteria. About 200 trees of lovely purple wisteria blossoms dangled from 15 trellises, which mostly hang around the pond.
2017 Season: April 15 – May 7, 2017
It is one of the lesser known flower festivals but equally as beautiful and very accessible to central Tokyo.
---
04/27/2017: The trellises near the shrine are in full bloom creating a gorgeous canopy over the pond and bridges.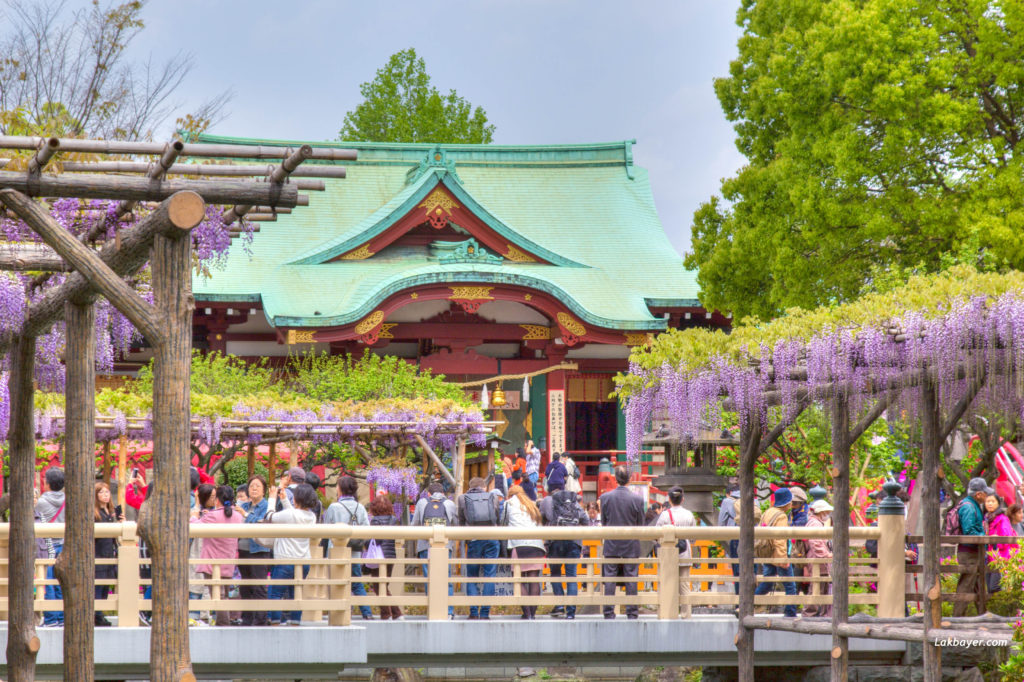 Lovely lavender-colored wisteria flowers dangled from the trellises.
Continue reading Kameido Tenjin Shrine Wisteria Festival 2017