Bass River State Forest is located in Ocean County in the state of New Jersey. This 23,563-acre forest is the first forest acquired by the state in 1905 for water conservation, wildlife and timber management and public recreation.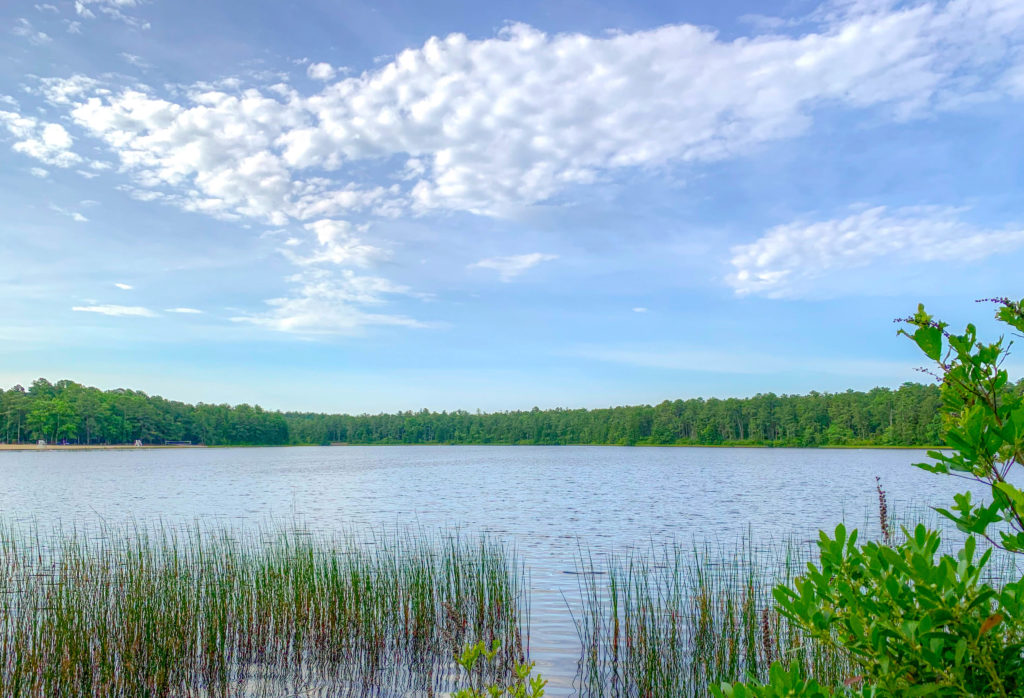 Recreational activities permitted in Bass River includes: fishing, camping, hunting, hiking, picnicking, and water activities like swimming, boating, canoeing, and kayaking. The park also offers variety of programs throughout the year.

HUNTING
Prey found in the forest include deer, rabbit, and grouse. Hunting however is only open to certain areas and is subject to New Jersey's Fish and Wildlife Laws.

HIKING
The Bass River State Forest has 8 easy walking trails (but is non-ADA accessible) which ranges from 1 to 3.2 miles. Atlantic white cedars, red maple, magnolia, pine, and oak trees are some of the trees that can be encountered in the forest ecosystem.

BOATING/CANOEING/KAYAKING
A public boat launch is located in north of the Lake Absegami recreational area parking lot. Kayak, canoe and rowboats are only permitted during the summer months while powered boats are limited to electric motors only. Coast guard approved life preservers are required.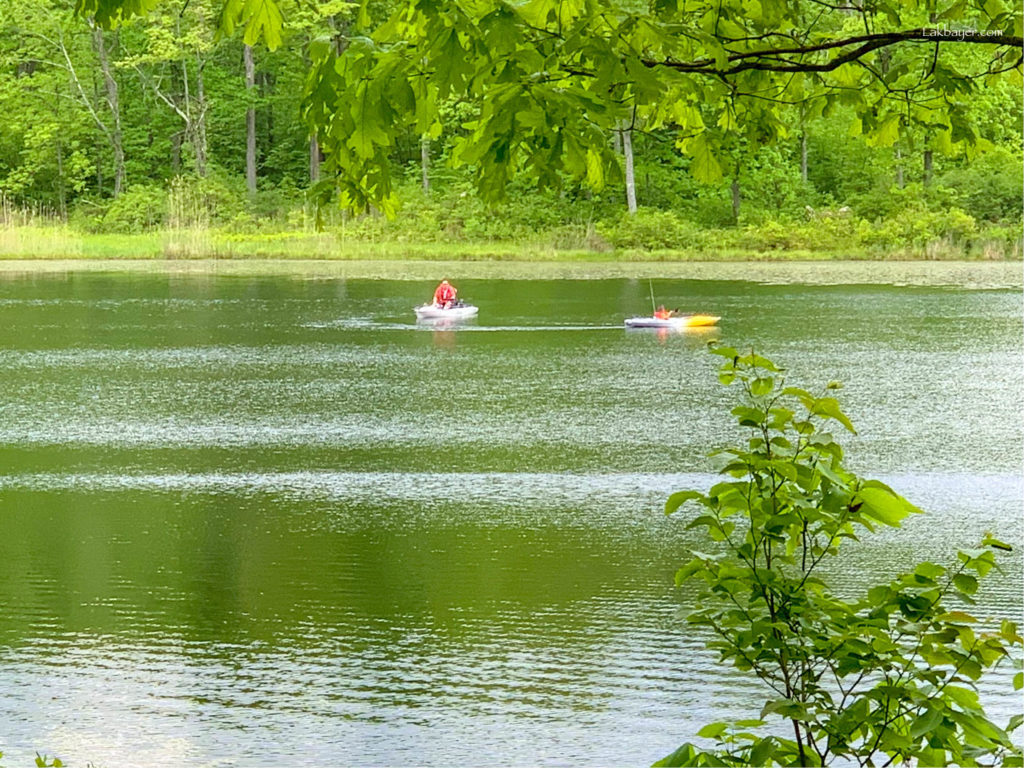 CAMPING
Campsites: The park has 176 tent and trailer sites with fire rings and picnic tables and can accommodate a maximum of 6 campers, 2 vehicles and 2 tents. There are also 6 group campsites that can accommodate a maximum of 25 campers and 6 vehicles on each site.

Shelters: There are 6 lakeside shelters in the park which are equipped with 2 double-deck beds, picnic table and benches, wood-burning stove and screened double door. Fire ring, grill, and picnic table are also available outside the shelters. It can accommodate maximum of 4 people.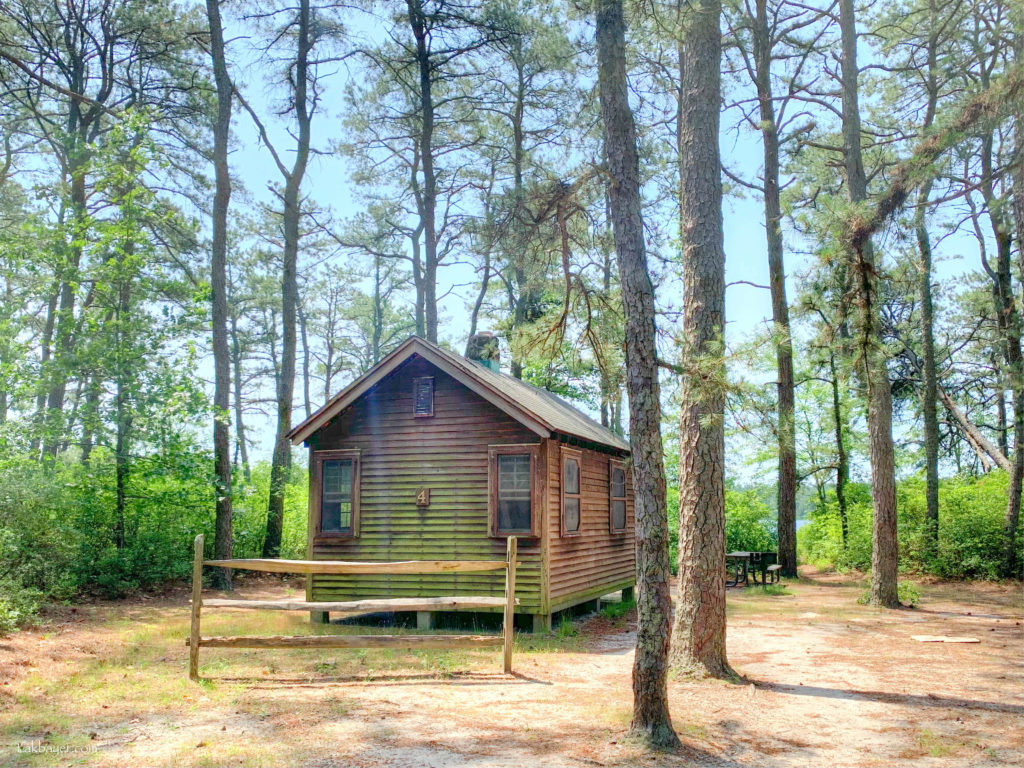 Lean-tos: 9 handicap accessible lean-tos are located in the south shore. Each is equipped hardwood floor and wood-burning stove and can accommodate maximum of 6 people. Outdoor picnic table, fire ring, and grill are also available.

Cabins: There are 6 cabins located along the north shore of Lake Absegami. Each are equipped with 3 double-deck beds, kitchen with running water, electric stove, refrigerator, bathroom with shower, toilet and sink, and a living room with fireplace. The cabin can accommodate maximum of 6 people. Fire ring, picnic table, and grill are also available outside the cabin.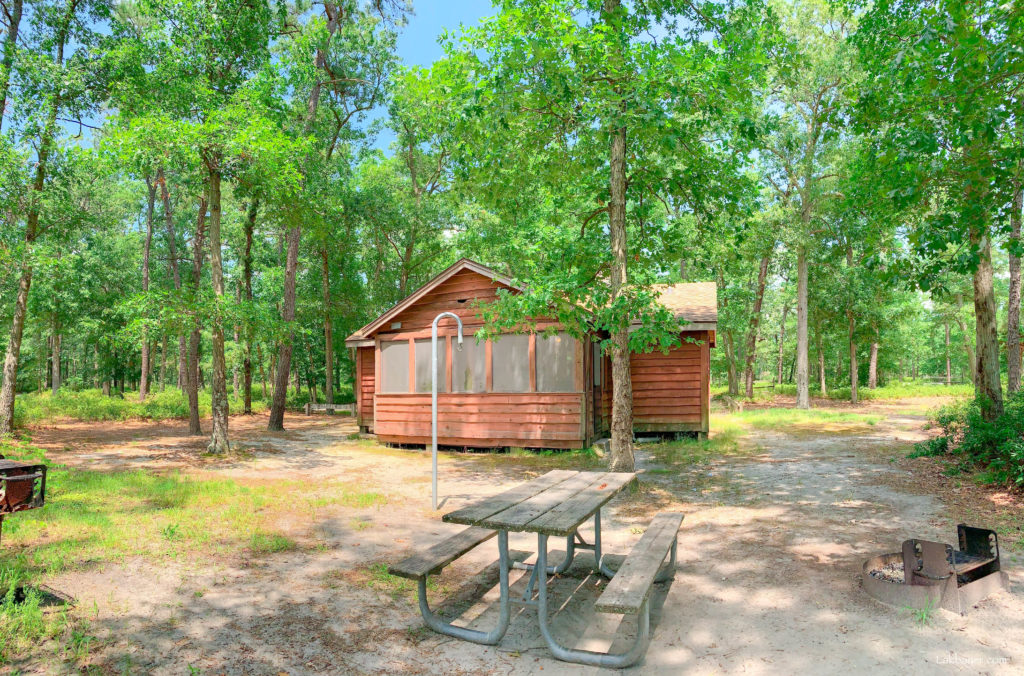 There is no electricity access, except for cabins, in the various accommodations in the park. Twin size mattresses are furnished for the beds. However, occupants must bring bedding (linens, pillows and blankets). Alcohol is also not permitted and pets are prohibited in overnight facilities.

Group campsites can be reserved online for an overnight use. However, on certain periods, other campsites, lean-tos, and shelters can be reserved online for a minimum of 2 nights, while cabins can be reserved online for only 7 or 14 days starting from a Sunday.

Visitors can make their campsite reservations via the NJ Outdoors portal and can be made up to 11 months ahead of time.
SWIMMING/PICNICKING
A swimming area in Lake Absegami recreation area is open from Memorial Day to Labor Day. The lake is open for swimming from Friday to Tuesday (Closed on Wednesday and Thursday).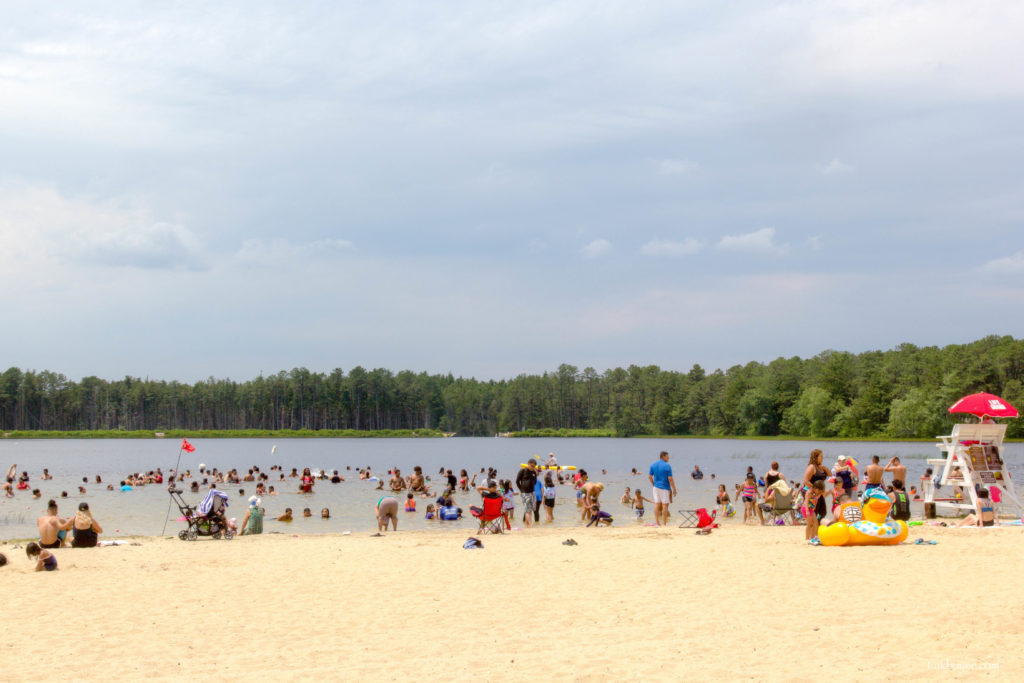 The area is also equipped with picnic tables, charcoal grills, playground, beach complex with shower and changing areas, restrooms, first-aid station and store offering refreshments, beach supplies, and novelties.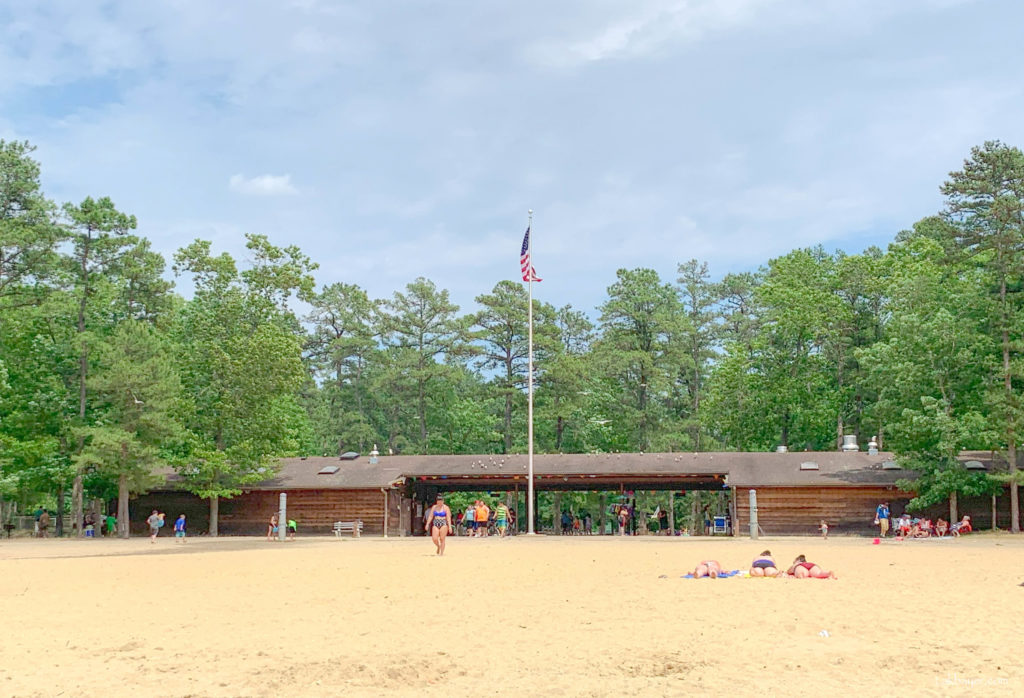 Pets are allowed at the picnic area on a 6-foot leash but they are not allowed on the beach. Alcoholic beverages are also prohibited.