Visit Date: 09/29/2019
Bushkill Falls also known as the "Niagara of Pennsylvania" is a 300-acre recreation area located in Lehman Township, Pennsylvania in the Pocono Mountains.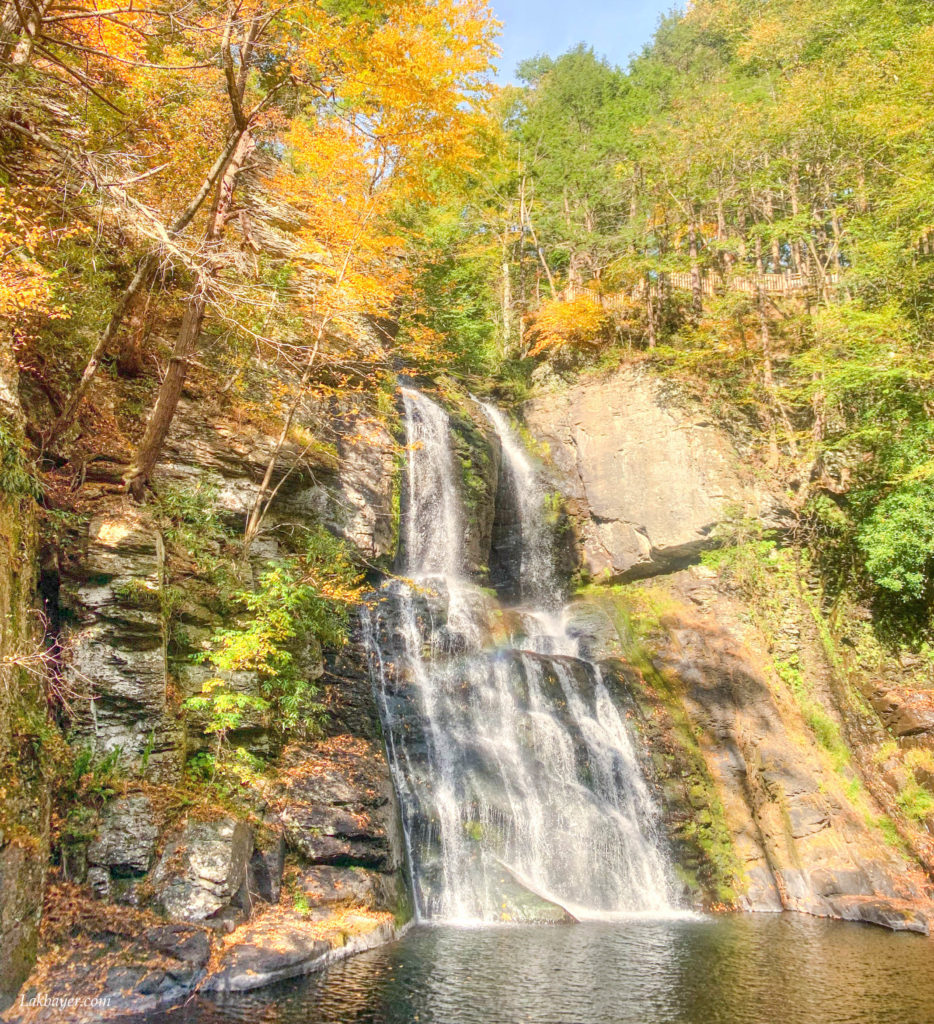 It consists of 4 hiking trails which is suitable for the family as these are not rugged terrains although it includes some steep stairs which might be challenging for enthusiasts with walking problem.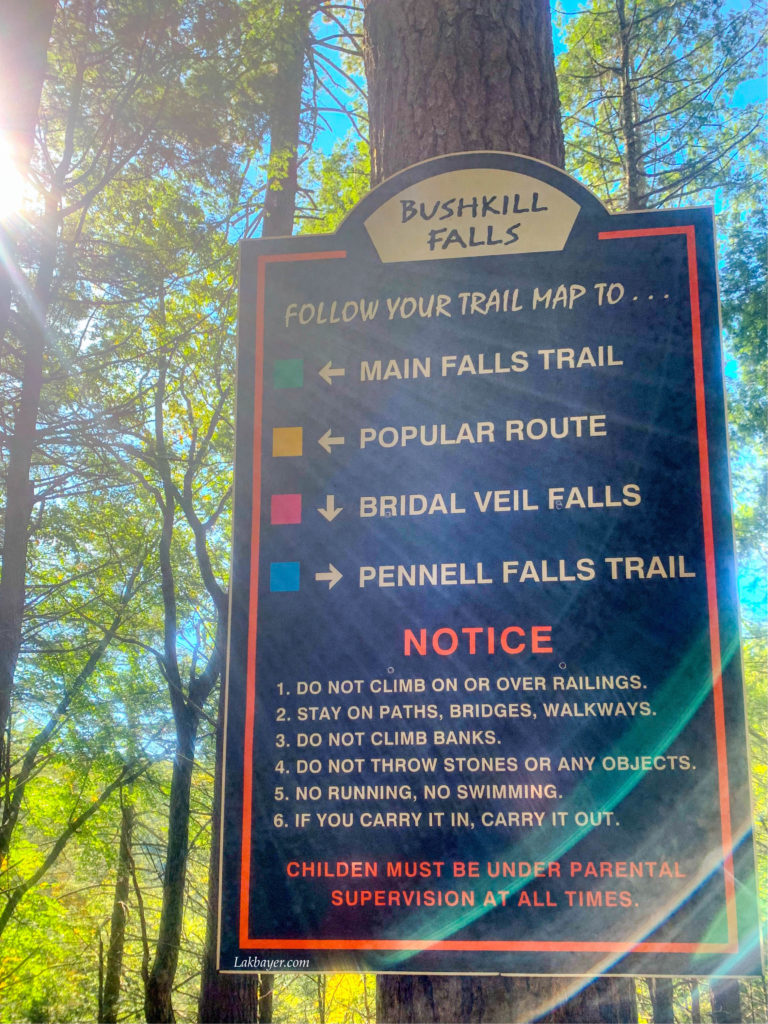 The Red trail is the longest and provides about two miles of natural pathways, bridges and walkways.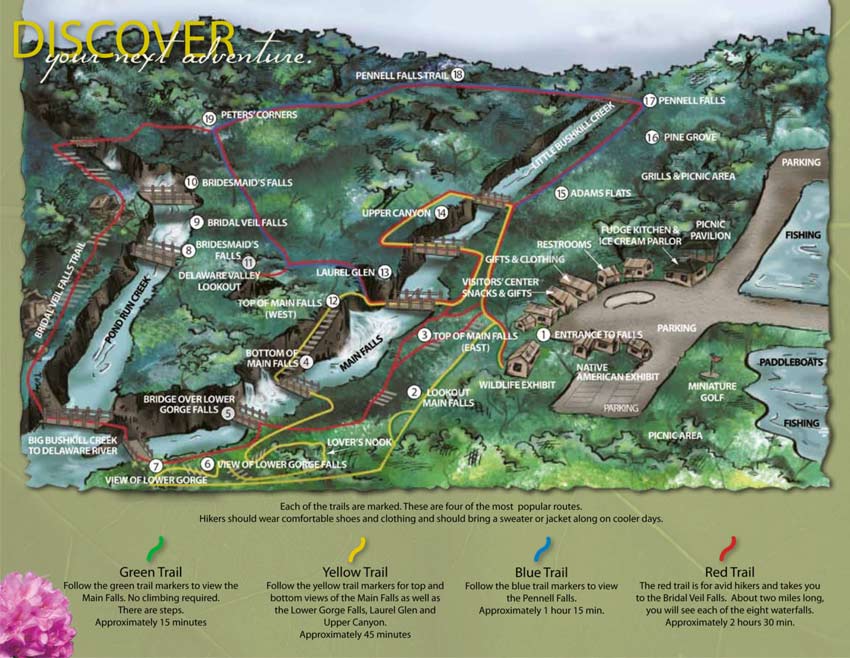 This 2-hour extensive trail passes through rocky walls, enchanting gorge, mountain path with diverse flora and fauna, and offers views of all the eight waterfalls from different vantage points.
The water from the falls creates a stream at the bottom, banked with ferns, mosses and wild flowers.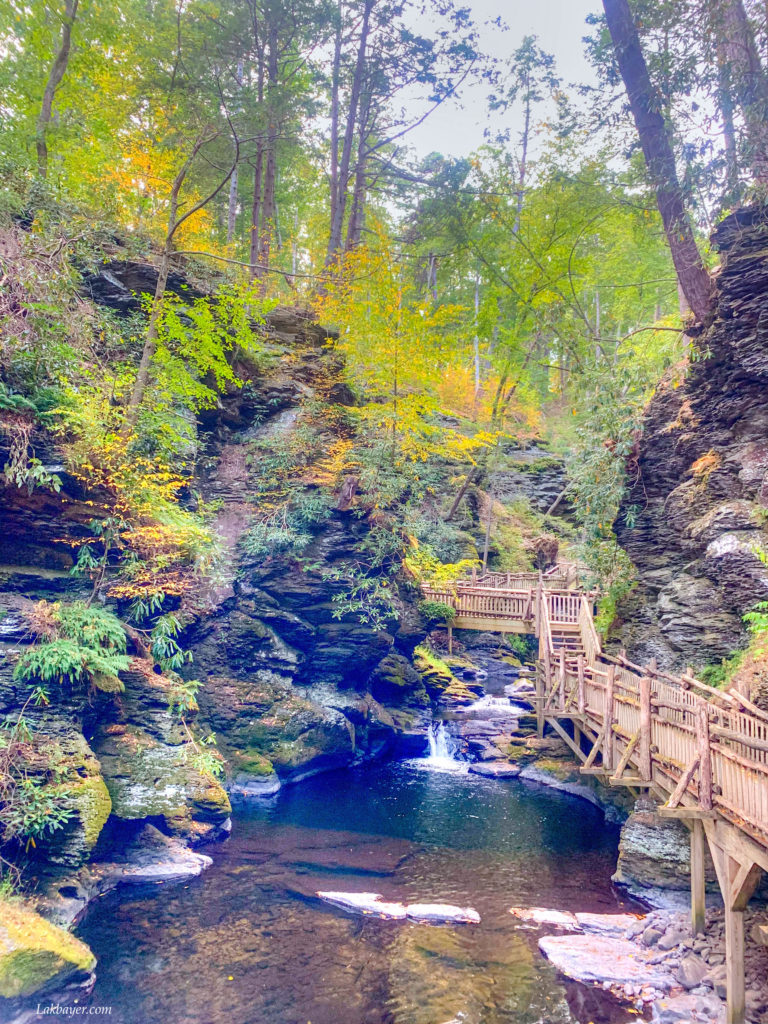 Bushkill Falls is specially charming during the autumn season when the gorgeous fall colors provide a harmonious blend of abundant verdant nature and man-made structures.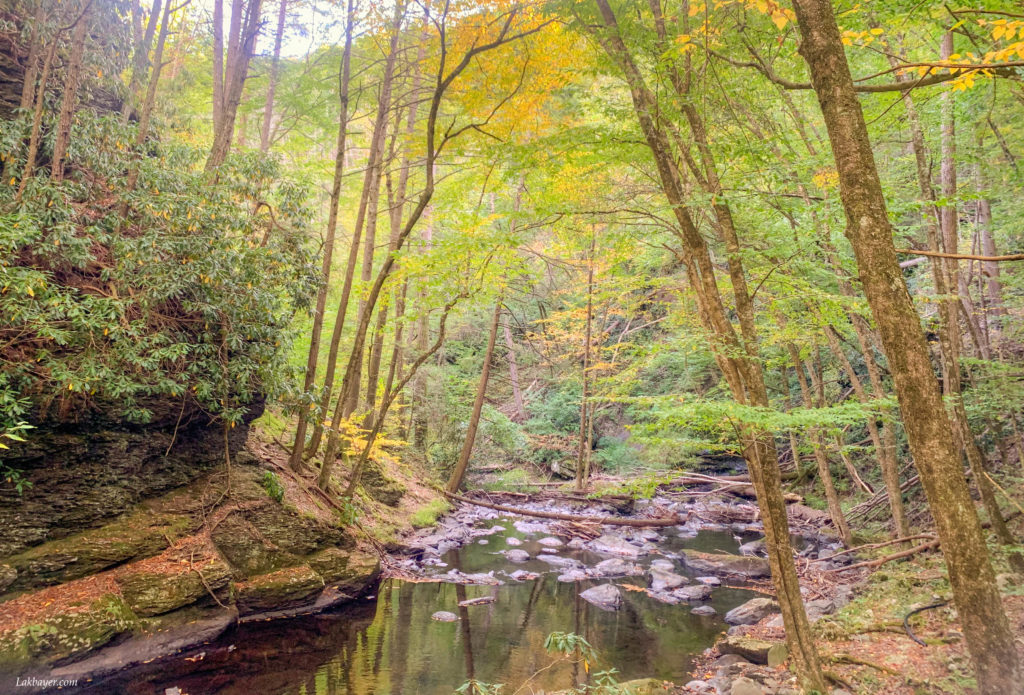 The park generally opens at 9:00 am and closes at 4:00 pm, 5:00 pm, 6:00 pm or 7:00 pm depending on the season. Tickets and activity sales, shops, food services and activities ends 1 hour prior to park closing.

The park is closed during winter months (December through March).