Visit Date: 10/25/2014 (Best viewing Time: mid October to mid November)
Minakami (みなかみ町 Minakami-machi) is the largest and northernmost town in Gunma Prefecture and is popular for its beautiful mountains and hot springs. The area has also become prominent for its adventurous outdoor activities including white water rafting, bungee jumping, canyoning, mountain biking, and snow sports among others. It is also an outstanding destination during the autumn season as the area offers wonderful vistas of fall colors as the leaves change in the surrounding valleys.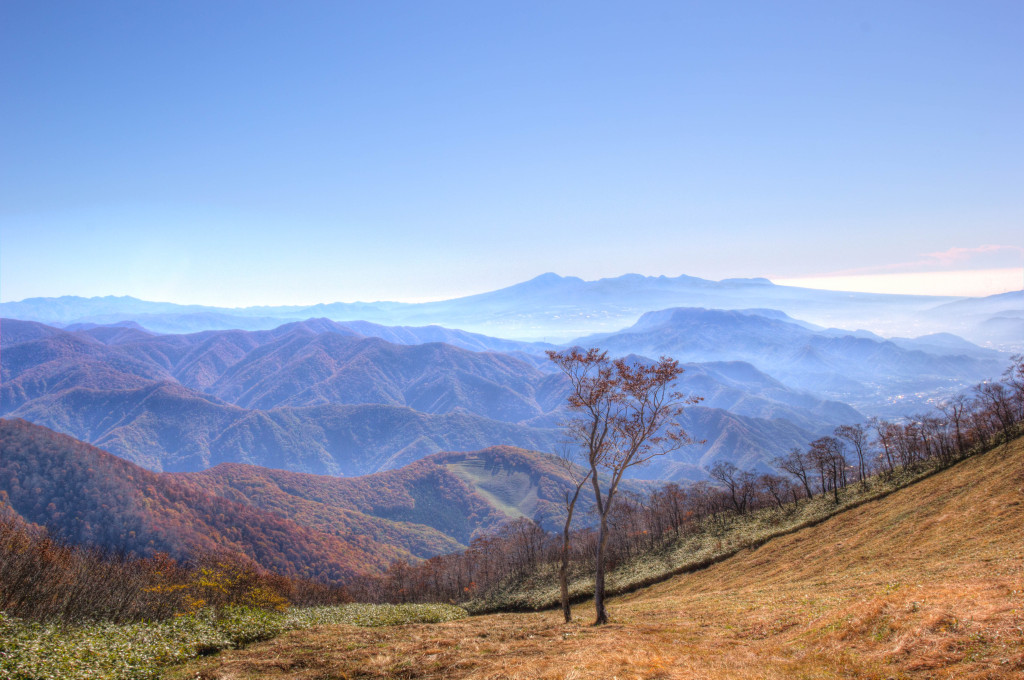 Mt. Tanigawa
Mt. Tanigawa (谷川岳, Tanigawadake) is listed as one of 'Japan's 100 Famous Mountains'. It has an elevation of 1,977 meters and possesses rugged, rocky, steep and tricky slopes.
The hike from the base of the mountain to the summit takes about 5 hours. The summit has twin peaks – the first one is called Tomanomimi (トマノ耳), while the higher peak is called Okinomimi (オキノ耳). During good weather, the summit provides stunning panoramic views of the surrounding mountains. Hikers can either  go back the way they came or continue traversing into Niigata for another six hours or so.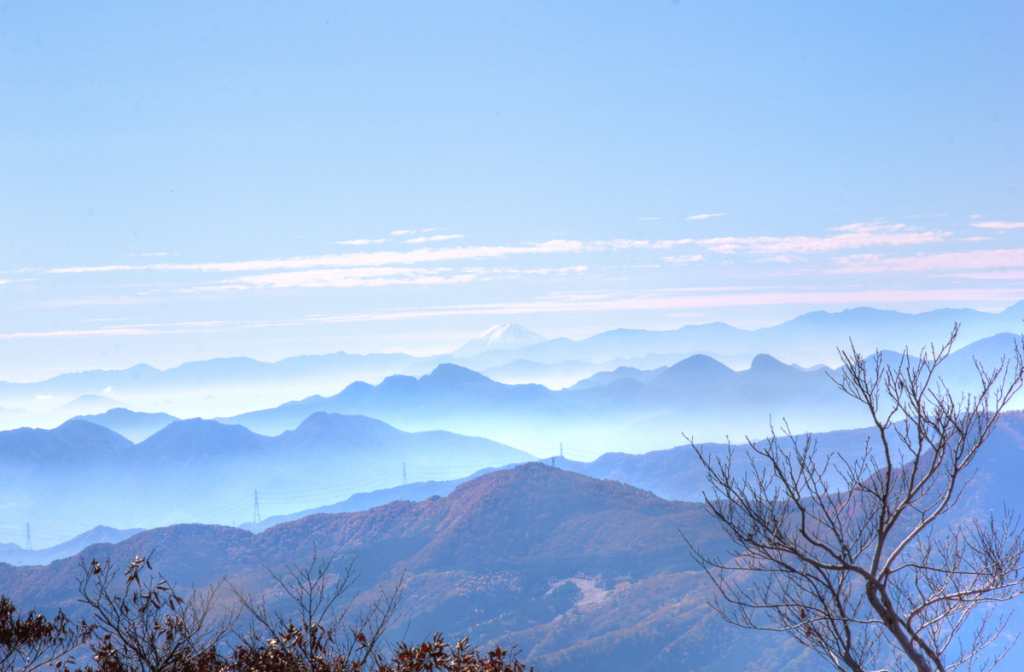 Mt. Fuji can be seen on clear days.
Visitors who wish to see the  mountain views without having to hike can take the Tanigawadake Ropeway to Tenjin Daira (天神平), which has an elevation of about 1,502 meters above sea level. The gondola trip takes about 10 minutes and provides 600 meters of vertical climb with gorgeous views of the mountains' autumn foliage. While off-trail climbing should be left to the properly equipped and seasoned hikers, there are also trails suitable for casual hikers.
Scorching colors viewed from the ropeway.
A chairlift from here will take the visitors to an observation deck that presents 360 views of the nearby valleys and mountains.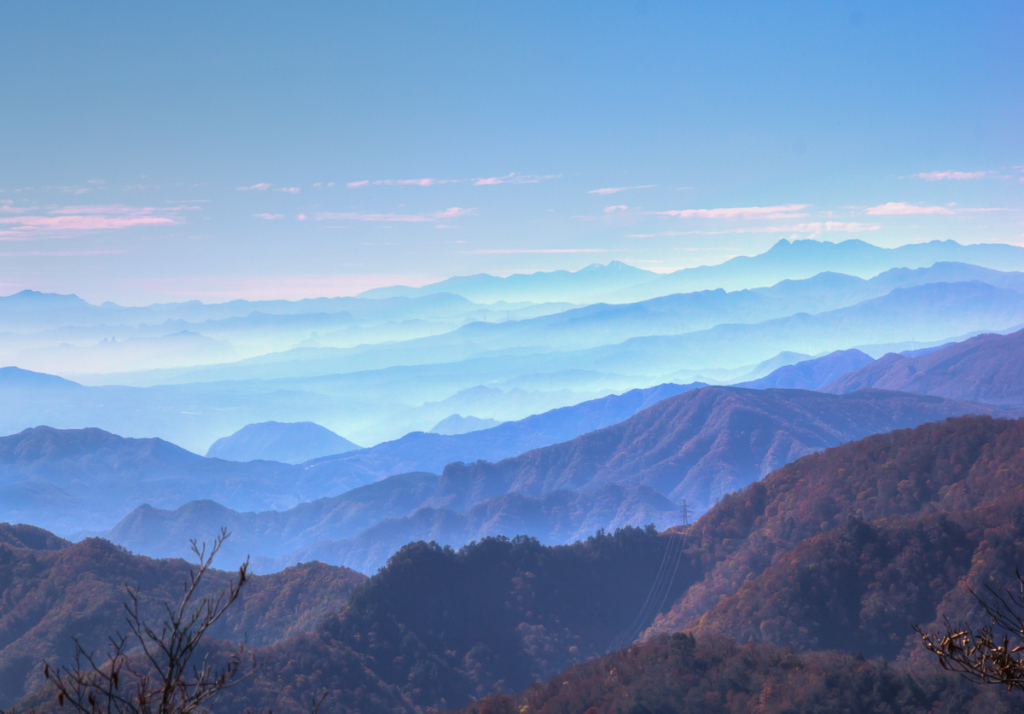 Layers of mountains can be viewed from the observation deck.