Mt. Omuro (大室山, Ōmuroyama) is an extinct volcano located in Ito City in Shizuoka Prefecture. It is the highest peak in the eastern coast of Izu Peninsula with a height of 580 meters.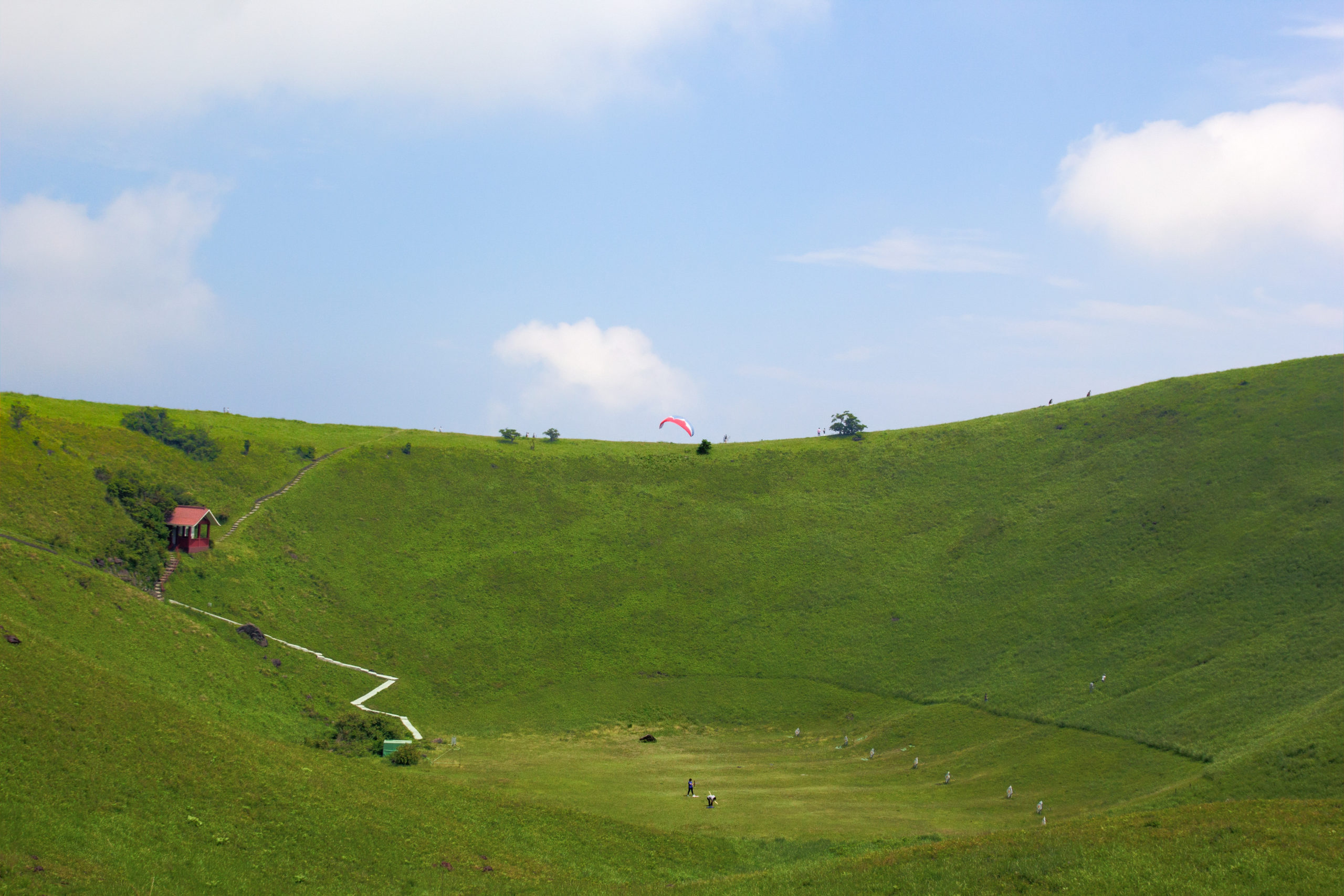 Unlike other mountains with different trees, shrubs, and flowers, Mt. Omuro is covered with beautiful green grass during the spring and summer months.
An event called "Yamayaki" is held every second Sunday of February where the dead grasses are burnt, the tradition started as burning bugs to prevent them from coming out to the farms in spring, to allow new grasses to grow in spring.
 Grass covered Mt. Omuro as seen from the Izu Cactus Park.
There is no path to the top of the mountain, thus, visitors must take a chair lift up the mountain which costs about ¥500 for a round-trip fare.
On a nice fine day, the summit offers a stunning 360 degree panoramic views that include Mt. Fuji, Izu Peninsula, and the Pacific Ocean.
 Izu Cactus Park as seen from Mt. Omuro summit.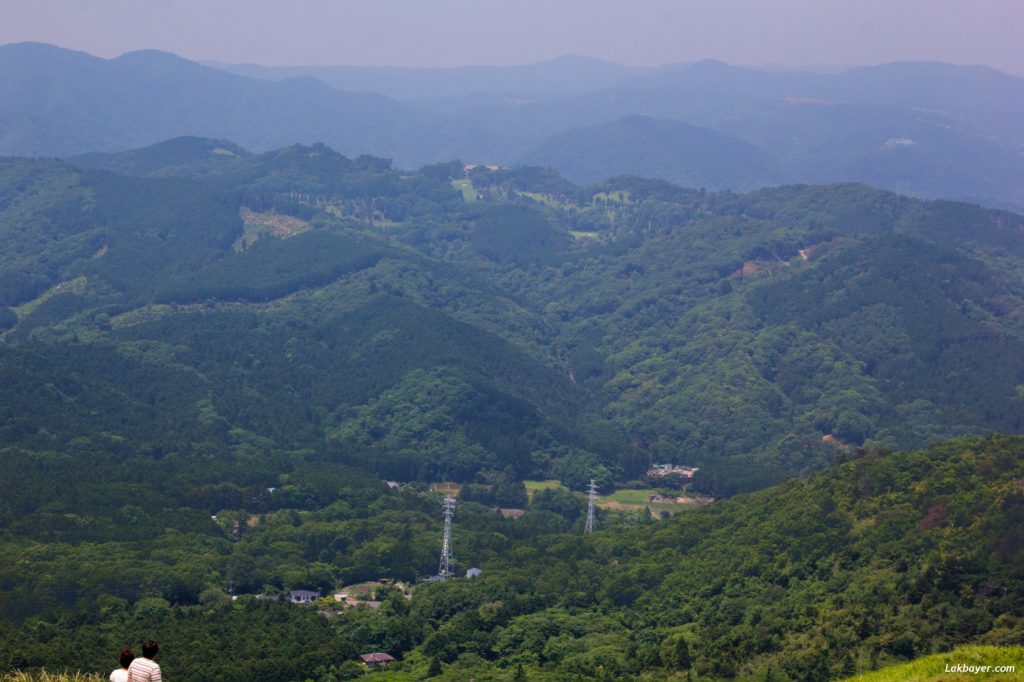 Layers of mountains, view from the other side of the crater.
Mt. Omuro's crater has a diameter of about 300 meters which is about 1 kilometer when circled on foot and makes for a pleasant half-day excursion.
 The crater can be circled in about 20 – 30 minutes if walking non-stop or about an hour for leisure and sight-seeing walk.
Other sporting activities can also be experienced whilst in the summit. More adventurous visitors can try archery in the crater and/or paragliding down the side of the mountain.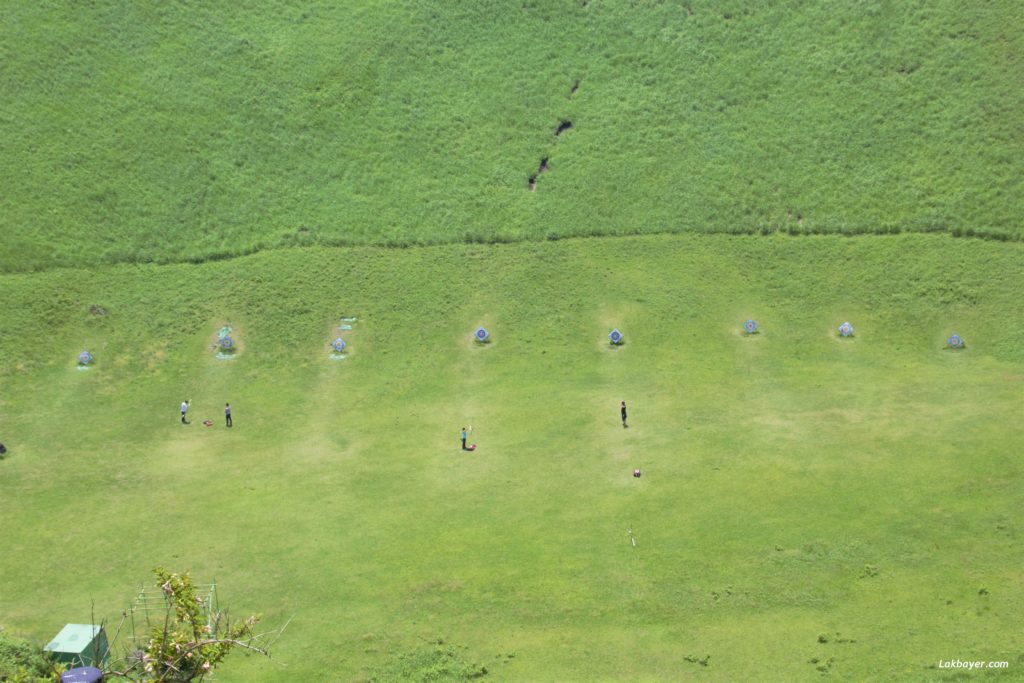 Visitors interested in trying their hand at archery in the crater can inquire on the Sancho-Baiten which is the snack and souvenir shop located just beside the chairlift station.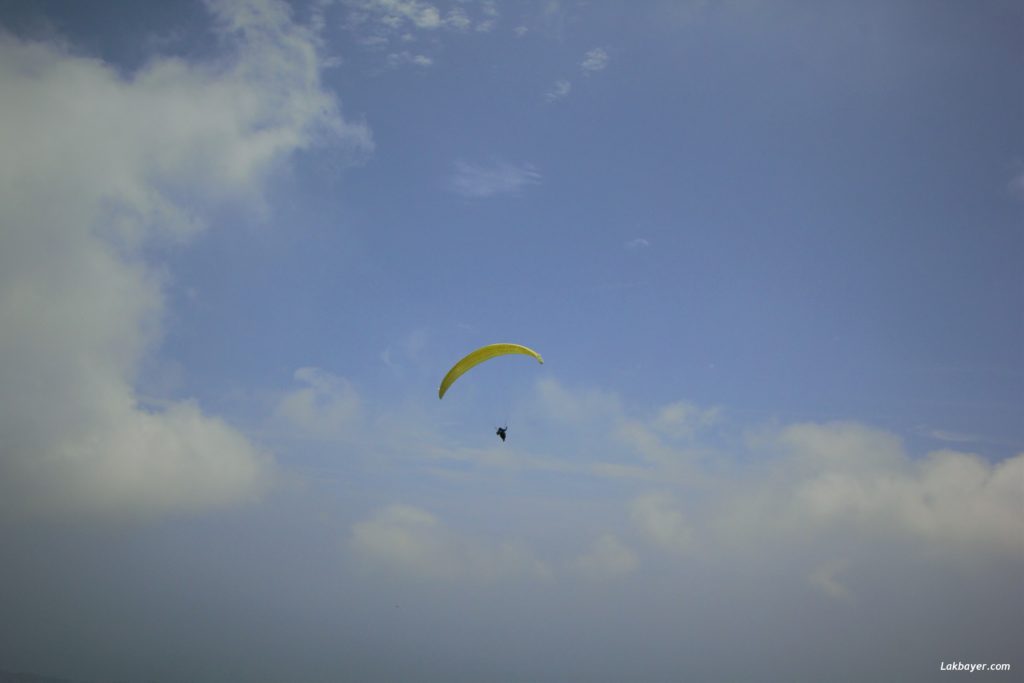 Paraglider on the side of the mountain.
---
Accessibility
The Tokai bus offers 2 buses per hour from Ito Station to Izu Cactus Park or Shaboten Koen ((シャボテン公園) which takes about 40 minutes and costs ¥710 for one-way fare. Alternatively, there are also 2 buses per hour from Izu Kogen Station which takes about 20 minutes and costs ¥360 for one-way fare and get off at the final stop. The chairlift to the summit of Mt. Omuro is located just next to the bus stop.
---
Useful Info:
Mt. Omuro
Address: 1317-5 Sakibara Futo, Ito City, Shizuoka 〒413-0231
Website Site: http://omuroyama.com/
Inquiries: 0557-51-0258