Visit Date: 04/06/2017 (Best Time: early to mid April)
Shinjuku Gyoen National Garden (新宿御苑) is located just about 1.5 kilometers which is a short 20 minutes walk from Shinjuku Station.
The 58.3 hectares park has more than 1,500 cherry trees of more than 12 varieties which starts blooming from late March to late April and sometimes even last until early May. With its long cherry blossom season, the park is also indeed one of Tokyo's favorite and best cherry blossom spot in Japan.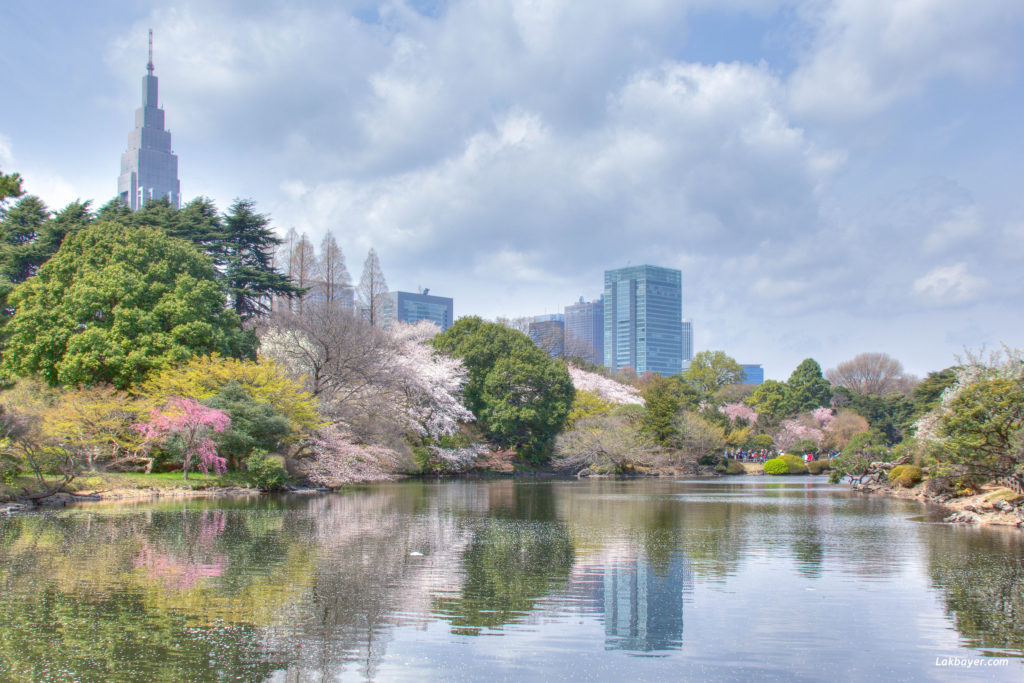 Pink and white cherry blossoms add color to the beautiful landscape around the upper pond.