Visit Date: 11/02/2014 (Best viewing Time: mid October to early November)
Karuizawa is a laid-back town located at the foot of the active volcano Mt. Asama in southeastern Nagano, Japan. The town is situated on a plateau with an altitude of about 1,000 meters and surrounded by various mountains giving it a breezy and refreshing environment. It was introduced as a mountain resort by a Canadian missionary in the late 1800s.
The town offers various outdoor activities, scenic locations, shopping opportunities, and relaxing dining places. It is an ideal venue for nature as well as fashion lovers. Its lovely natural attractions provides magnificent views of fall colors and offers many sight-seeing activities.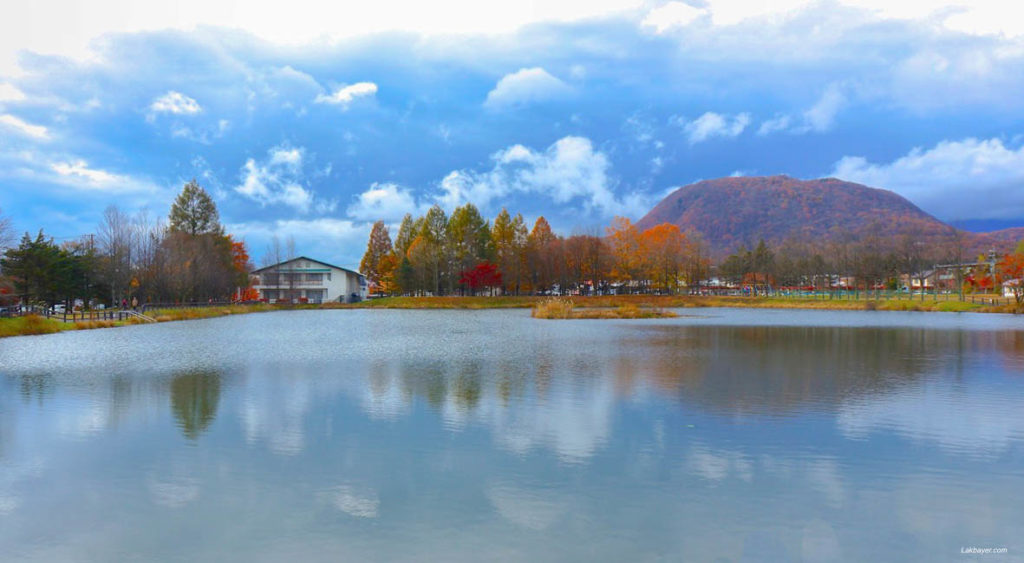 Pond near the Yagasaki Park, a few meters away from Karuizawa Station.
Continue reading Autumn 2014: Biking and Hiking in Karuizawa