Visit Date: 11/01/2016 (Best viewing Time: mid October to early November)
Karuizawa is a resort town situated at the foot of the active volcano, Mt. Asama in Nagano Prefecture. It just over an hour away from Tokyo by shinkansen. It offers different outdoor activities, scenic locations and various shopping and dinning opportunities.
Vibrant autumn colors envelop the town and excellent views around the Karuizawa Station welcome visitors.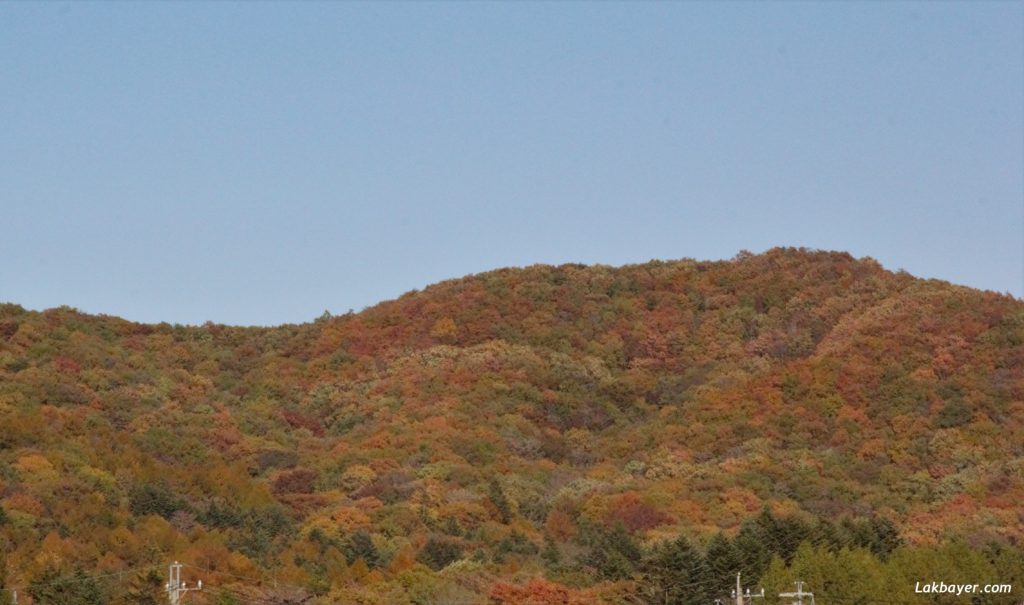 Canvas of beautiful autumn colors on the mountains as seen from the Karuizawa Station.