Visit Date: 11/01/2015 (Best viewing Time: mid October to early November)
Karuizawa is an upmarket mountain resort situated at the foot of the active volcano, Mt. Asama in Nagano Prefecture. The town is surrounded by various mountains with different trees like birch, lark, and pine trees giving it a breezy atmosphere. It also boast iconic architecture such as the Mikasa Hotel, Karuizawa Stone Church and St. Paul Church as well as natural scenery like the Shiraito Waterfall, Kumoba Pond, Onioshidashi Park, and Usui Observation deck.
Karuizawa is one of the popular autumn destination as it possesses a beautiful foliage.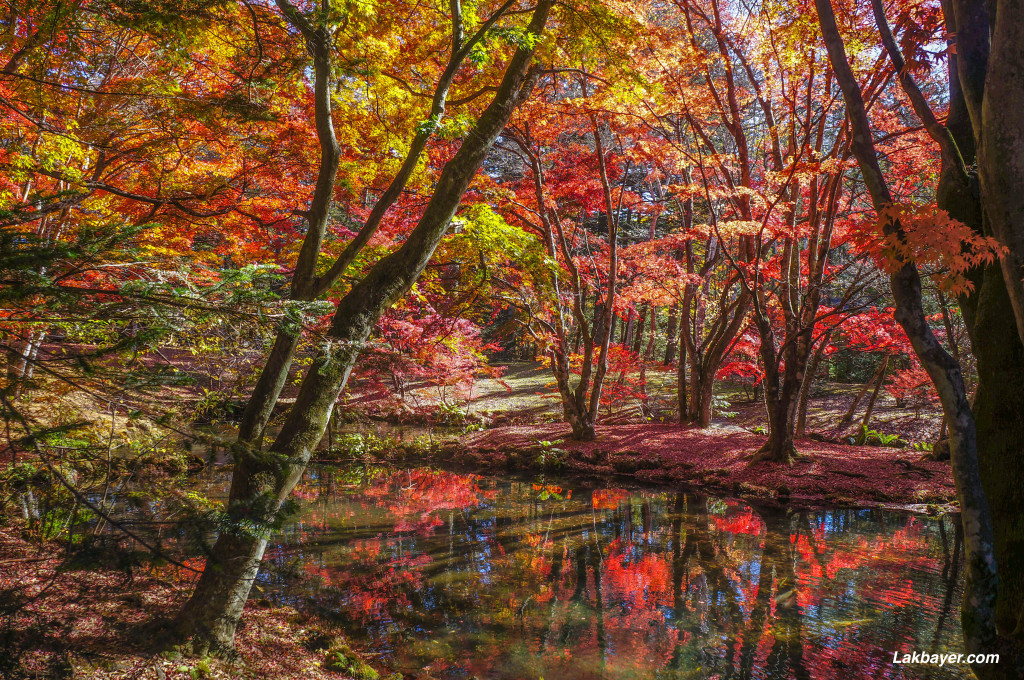 A beautiful autumn spot along the Kumoba pond.