20% of Kiyose City's land area remains agricultural which makes it a great producer of crops such as wheat, cucumber, eggplant, spinach, carrots, and more. But every year, about 100,000 sunflowers are planted on a 2.4 hectares land which creates a brilliant yellow field under the dazzling summer sun.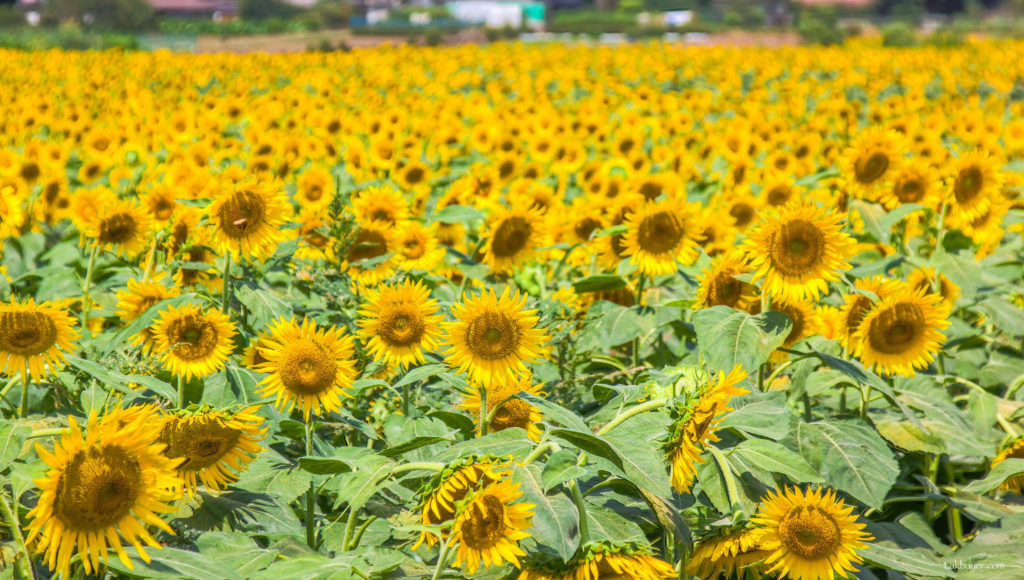 Vast field of radiant yellow sunflowers.

Visitors are welcome to visit the site for free and adore the gorgeous sunflowers and indeed an excellent venue for photography enthusiasts.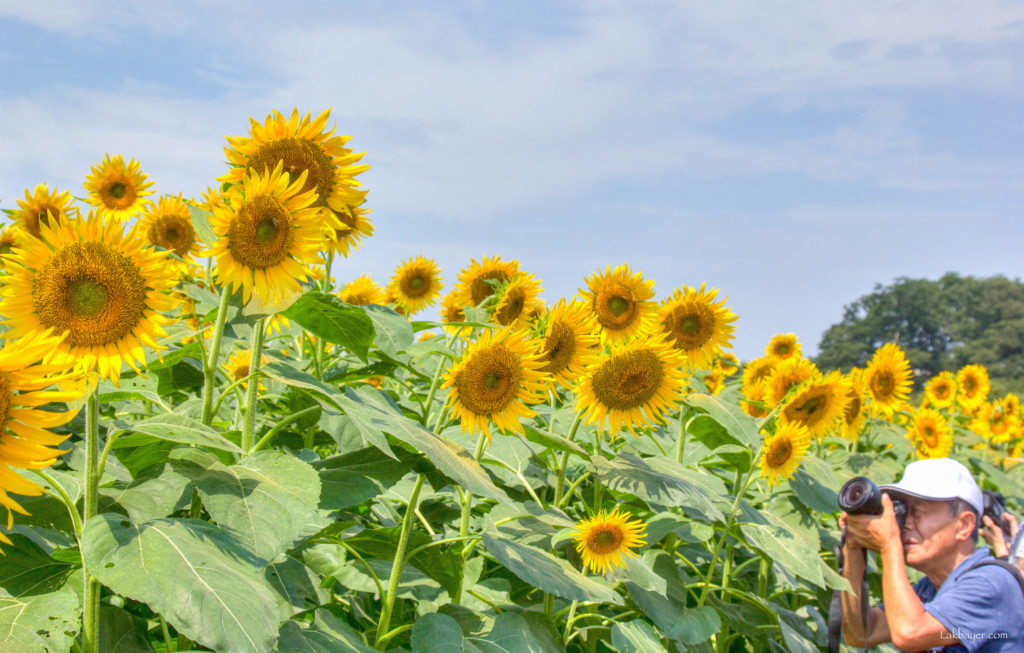 Photographers can't get enough of the lovely flowers.
Various insects are also loving the alluring sunflowers.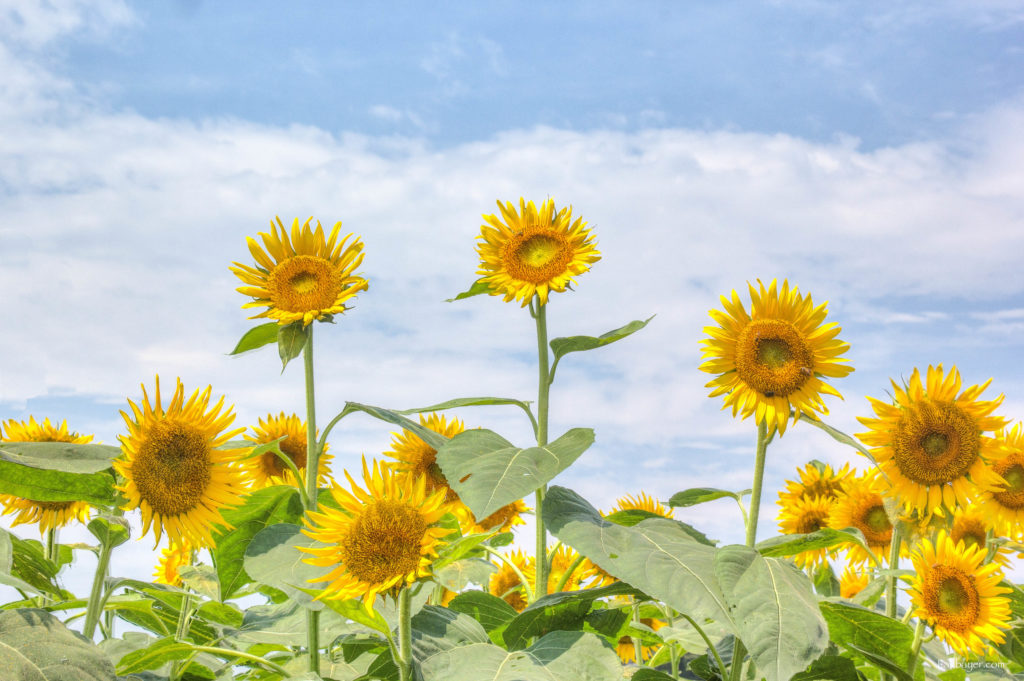 Sunflowers against the blue sky.
Three is definitely not a crowd!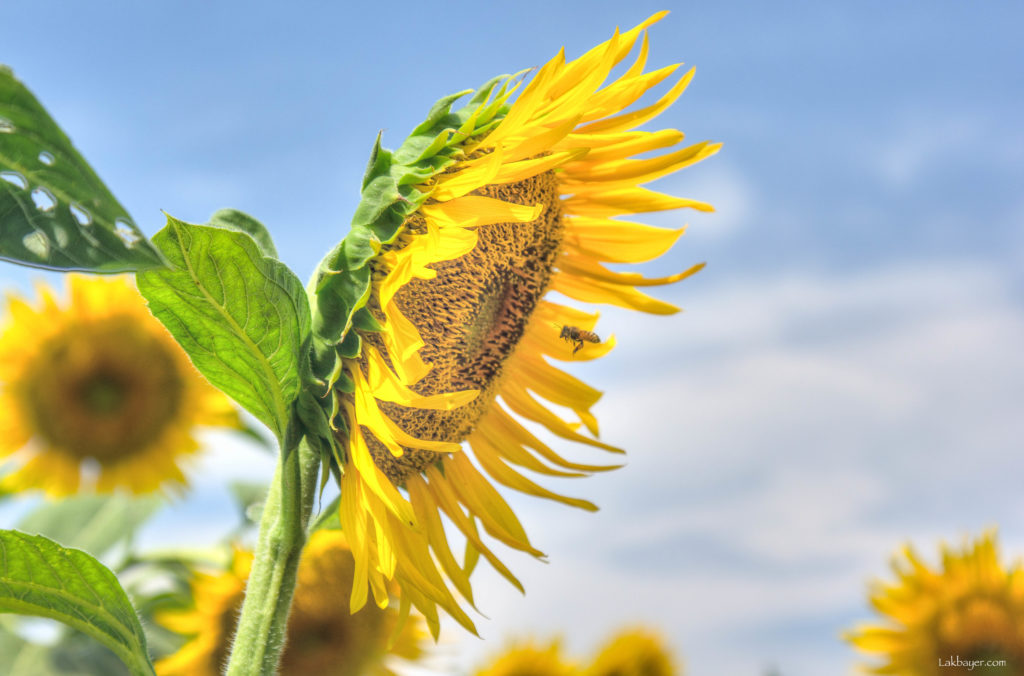 Here comes another honeybee.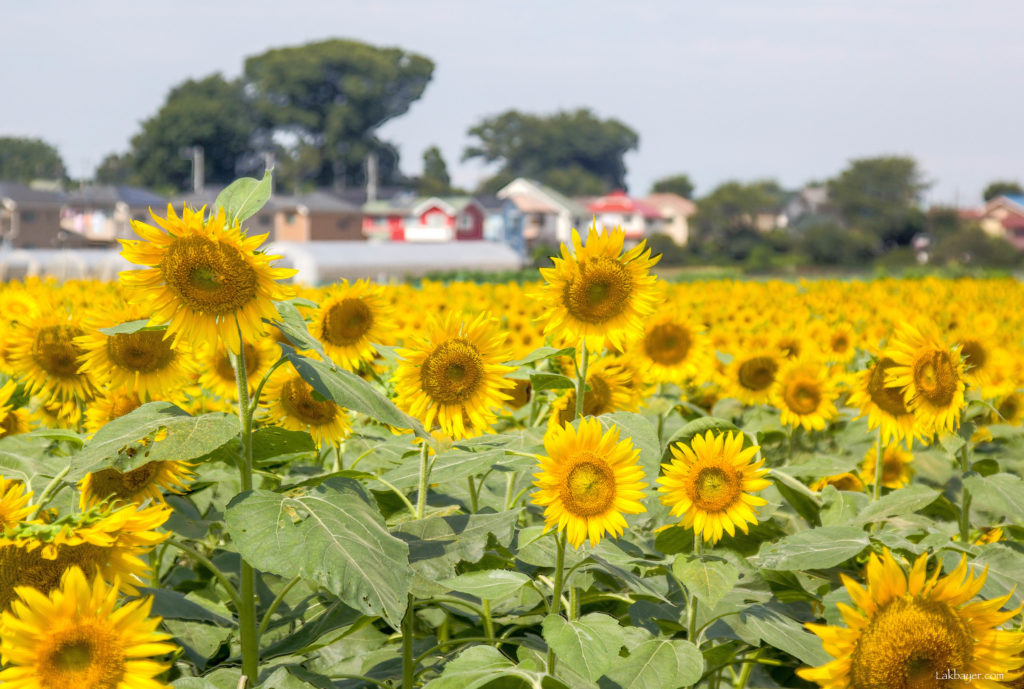 These lovely flowers are such a sight to behold.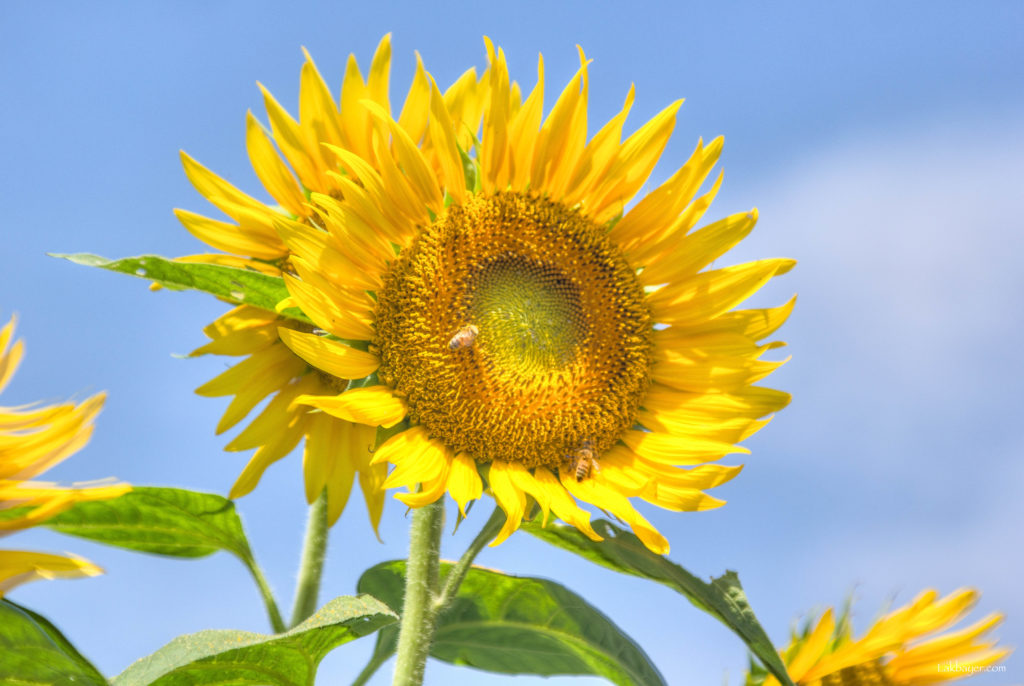 Back-to-back.
2.4 hectares of land covered with these dazzling beauties.
Fresh vegetables as well as cut and potted flowers harvested from neighboring agricultural lands are also sold in the venue.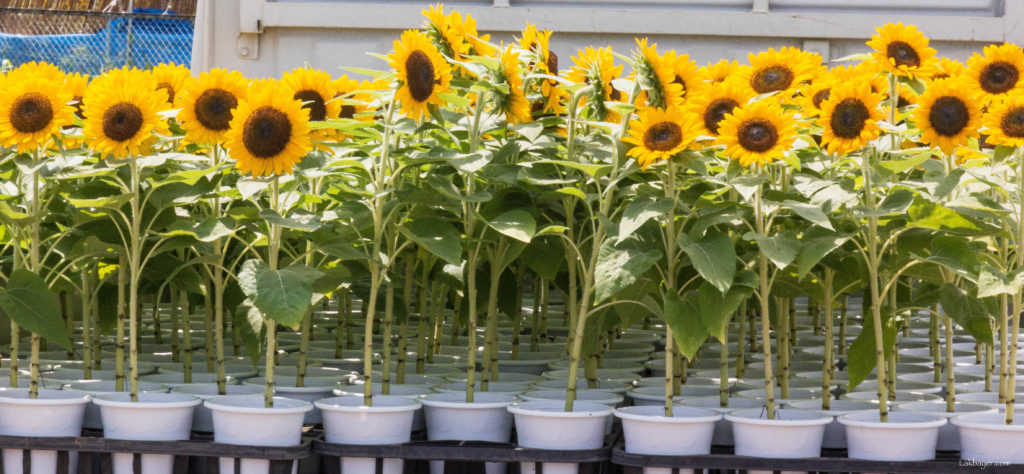 Potted sunflowers sold at ¥200 each.
---
Sunflower Festival Detail Information
---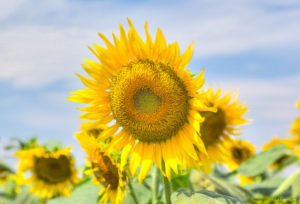 Period:
August 19 (Saturday) – September 3 (Sunday)
09:00 – 16:00
※ The entrance gate of the festival venue is closed at 16:00.
Venue:
清瀬ひまわりフェスティバル
3-Chome Shimokiyoto, Kiyose-shi, Tokyo 〒204-0011
On site notes:
※ As there are few covered area in the venue in the venue, please take measures to cope with the heat sufficiently.
※ The venue is located in a field, your feet might get dirty.
※ The use of drones and the like in the venue is prohibited.
※ You can not bring pets in the sunflower field.
※ The number of parking spaces is limited. Please use public transport as much as possible.
※ Please refrain from smoking near/in the venue.
※ Depending on the weather conditions or the growth situation of the sunflowers, the organizers may be obliged to terminate the holding period early. For details please see the official website, www.city.kiyose.lg.jp
Access: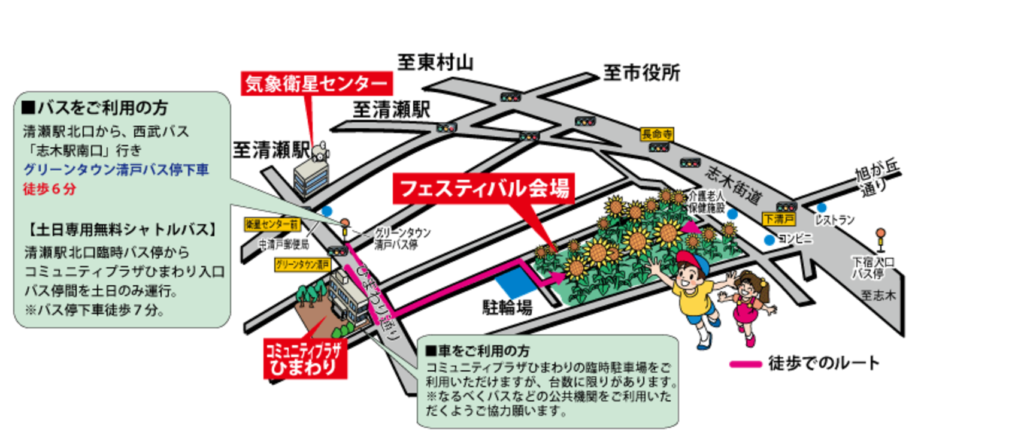 Shuttle bus (available only on weekends)
> From Nishiguchi Station (West entrance), look for "Community Plaza Himawari" Bus stop
> Intervals of 20 to 30 minutes
> Travel time is about 5 minutes
> From the bus stop
> Green Town Kiyoshi (グリーンタウン清戸) bus stop is 7 minutes by foot to the venue
Bus
Option 1:
> From From Seibu Ikebukuro Line, Kiyose Station North Exit, take bus No. 61
> Alight at Green Town Kiyoshi (グリーンタウン清戸) bus stop
> 7 minutes by foot to the venue
Option 2:
> From Tobu Tojo Line, Shiki Station South Exit, Take bus No. 61
> Alight at Green Town Kiyoshi (グリーンタウン清戸) bus stop
> 3 minutes by foot to the venue
Walk
About 35 – 40 minutes from Kiyose Station North Exit
Car
For parking, please use Kiyose City Community Plaza Sunflower.