The spring season in Japan means it is the time for flower viewing. Here are some of the flower festivals held in the country.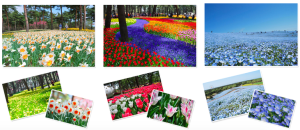 Hitachi Seaside Park Flowering 2017
March 25 to May 14, 2017
The 190 hectares park features variety of plants and flowers all year round making it a good destination not only during spring but the rest of the seasons.