Belleplain State Forest is a 21,320-acre state park located in eastern Cumberland County and northern Cape May County in the state of New Jersey.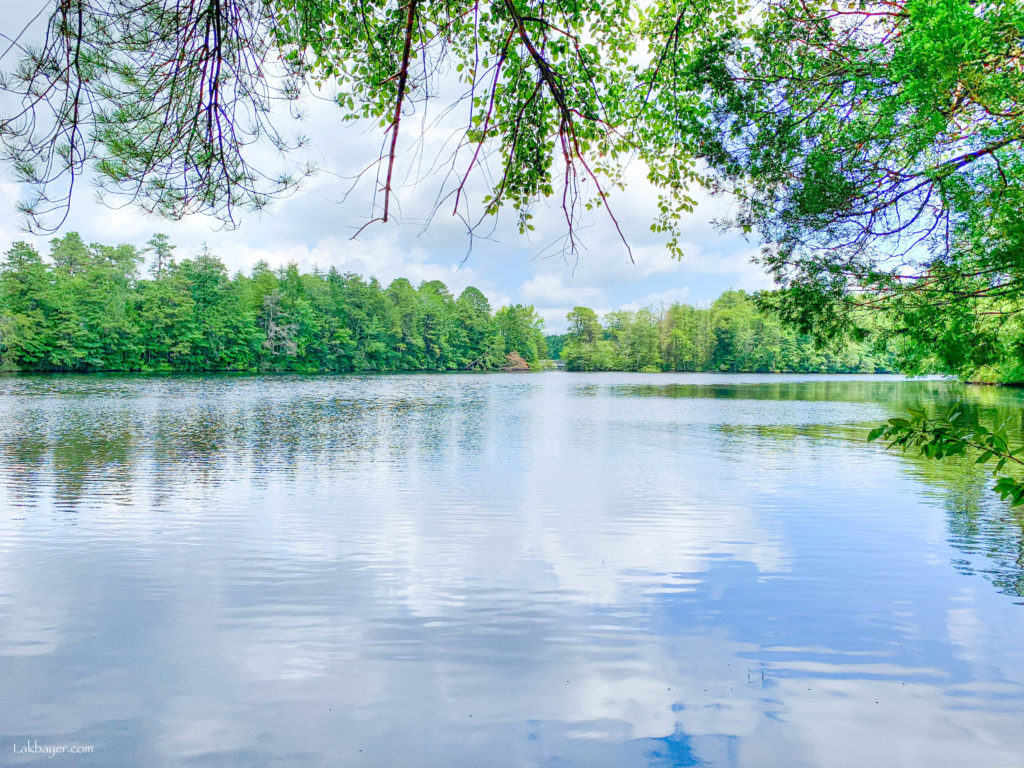 The state park offers several recreational activities such as: camping, fishing, boating/canoeing, hunting, and over 50 miles of hiking, horseback riding, and biking trails.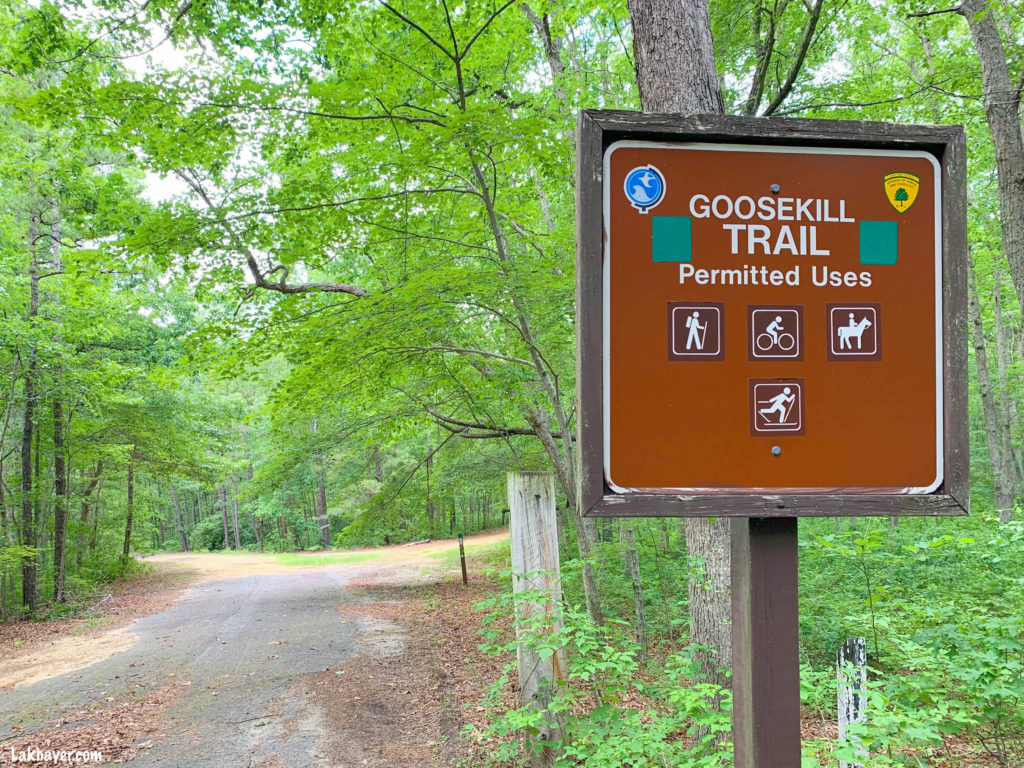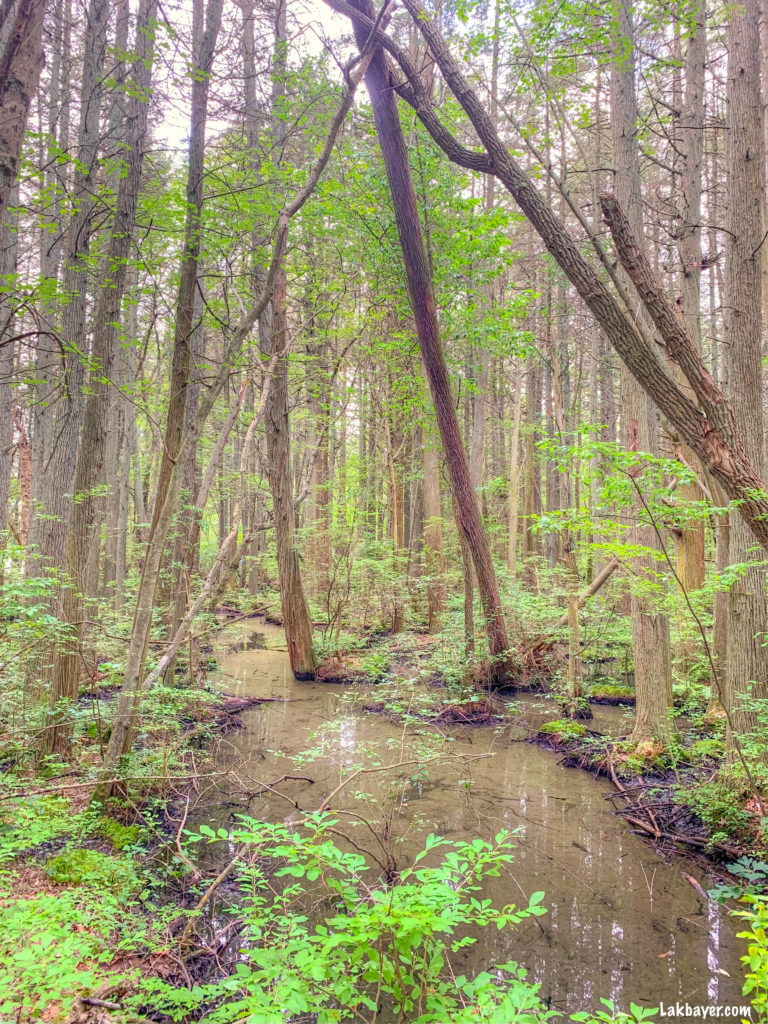 Belleplain State Forest offers various accommodation options:
Campsites: The forest's 169 tents and trailer sites include fire ring and picnic table. There are also 2 group campsite where each site can accommodate up to 50 people.
Lean-tos: There are 14 lean-tos with propane heaters, picnic table, fire ring and grill.
Shelters: 5 shelters are located in Meisle campground. Two double deck bunks and a picnic style table can be found inside these cabin-like structures while a fire ring, picnic table and a charcoal grill are also conveniently located outside ech site.
Cabin: A group cabin is located in the East Creek Pond. It is equipped with fireplace, kitchen, two bunk rooms with double bunks, bathrooms, showers, outdoor campfire rings. It can accommodate up to 30 people.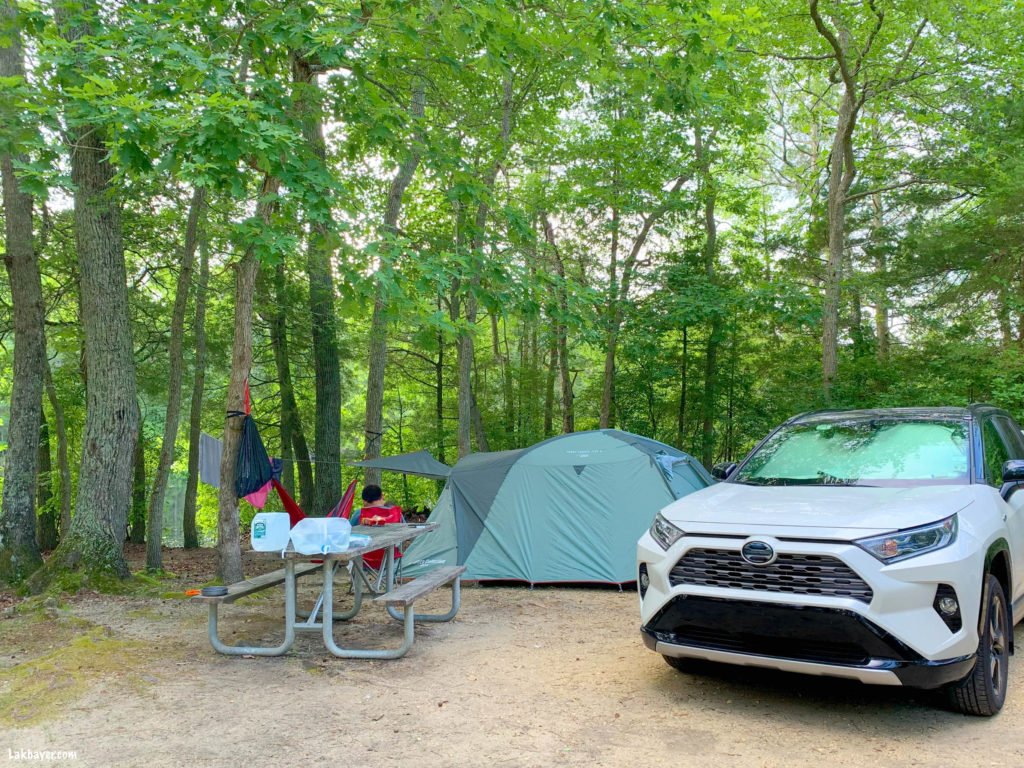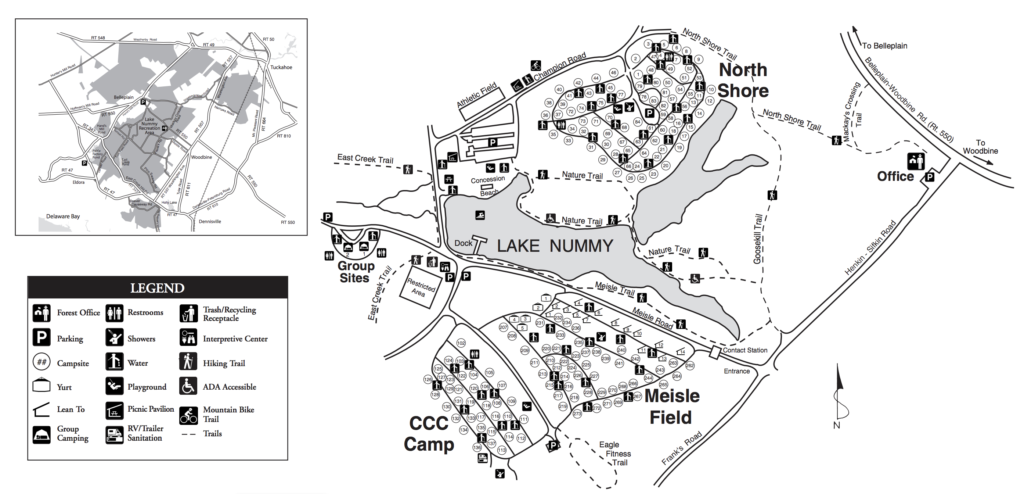 Visitors can make their campsite reservation via the NJ Outdoors portal and it can be made up to 11 months ahead of time.



A swimming area staffed with lifeguards at Lake Nummy is also available from Memorial Day to Labor Day. Picnic tables, grills, restrooms, showers, changing rooms, a first aid station, and concession stand offering refreshments, novelties, and canoe rentals are available to the public during this time.